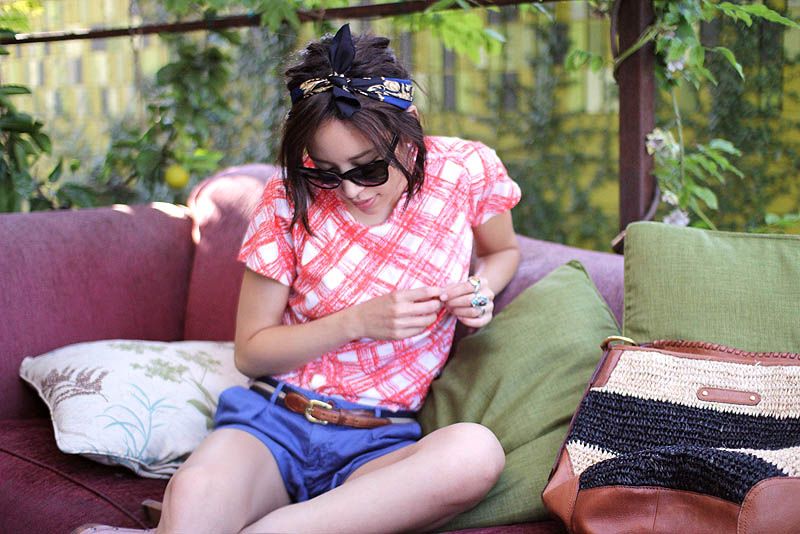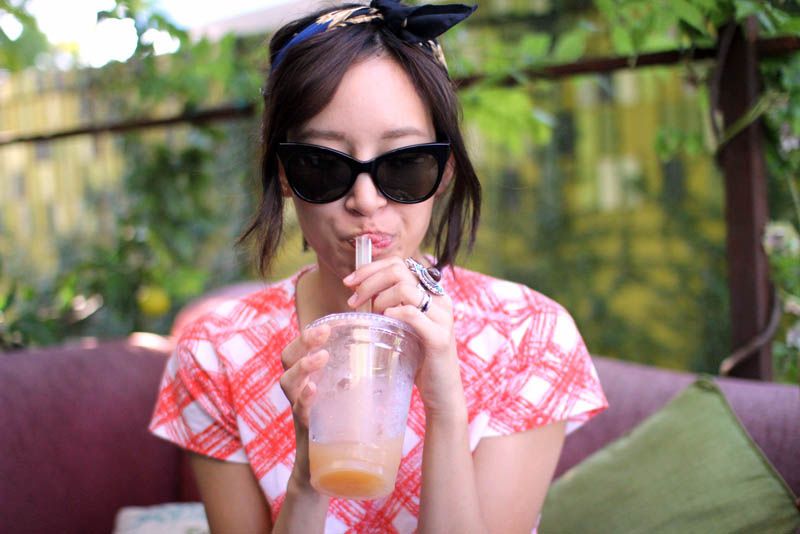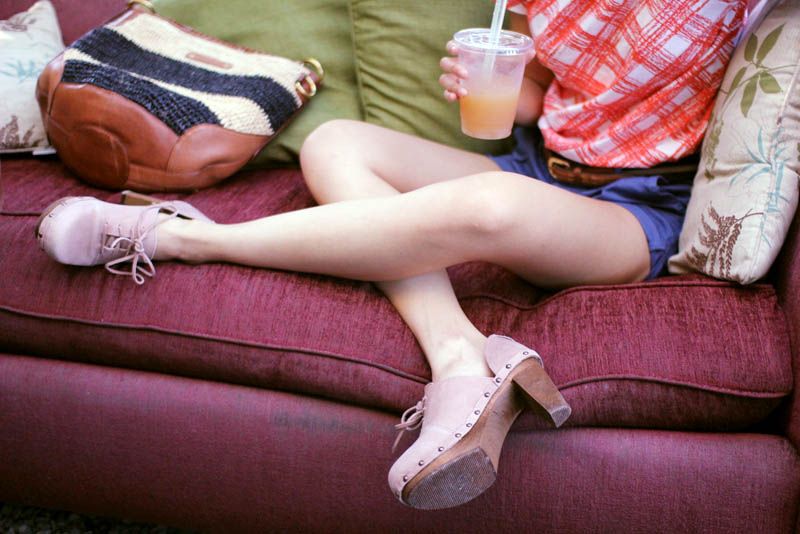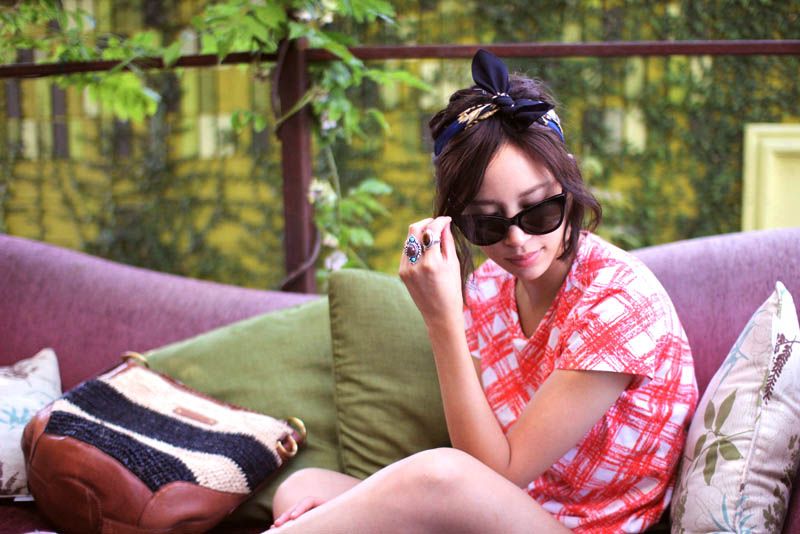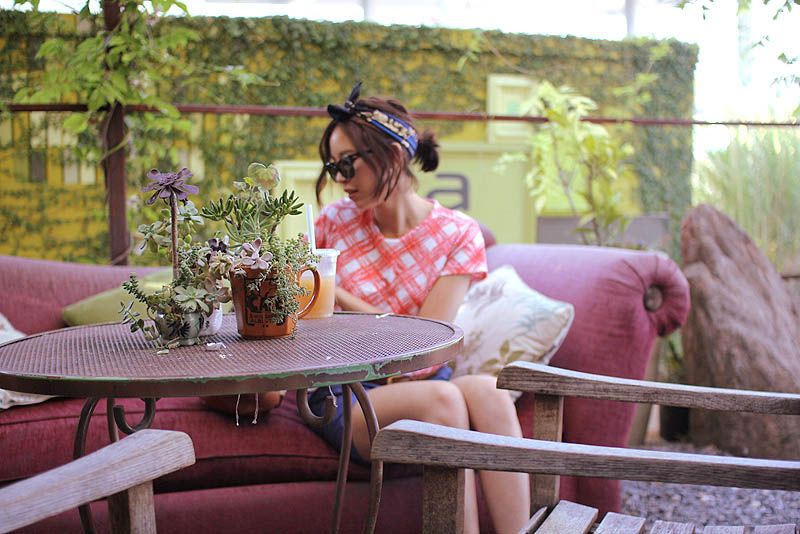 .Eley Kishimoto shirt. Vintage scarf. Kasil shorts. Sanita clogs. Rebecca Minkoff bag.
Enjoying a grapefruit-onade with lychee chunks (mmmmm!) after shopping around all day in clogs. Feeling grateful for this modern Danish original... half-boot, half-sandal... and they make a clomping sound every step.
Got a lot of positive feedback in my last post about the extension of Tasteful Tuesday! I have a friend who is a food blogger, so on top of doing restaurant reviews, I hopefully can get some recipes in too! Exciting projects coming up so look out. I already have a Sunday brunch stop this weekend to start it off!
P.S. How cuteeee are those cacti (ew, awkward plural) in a teacup?