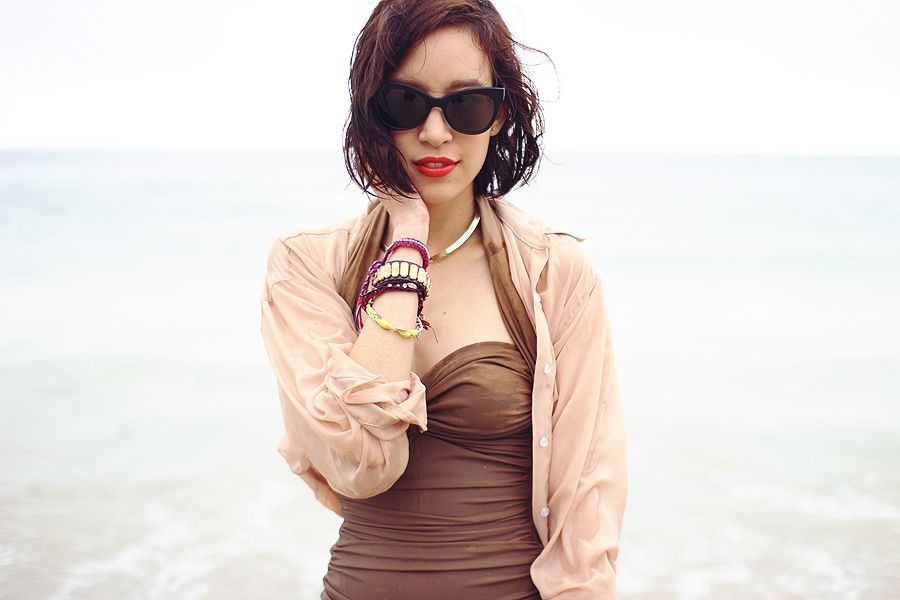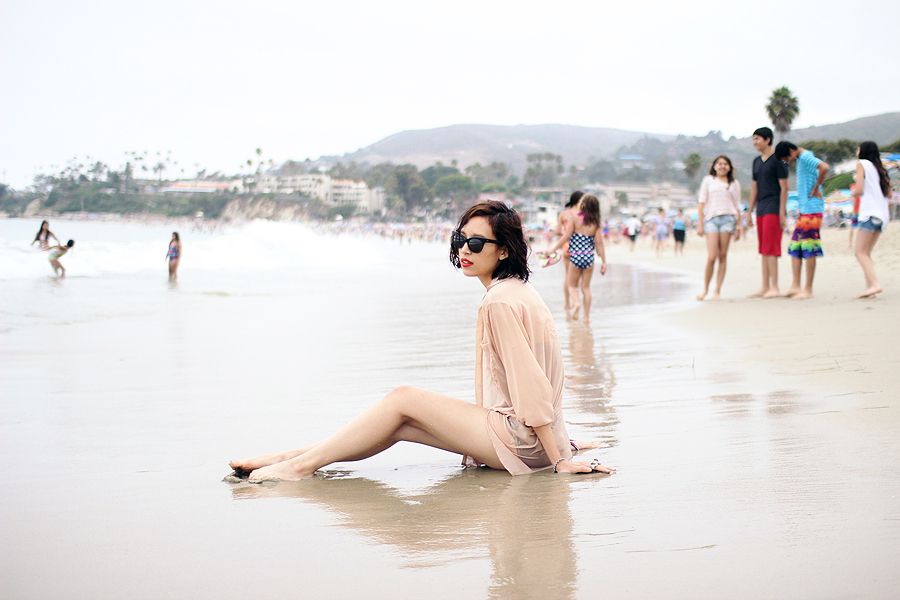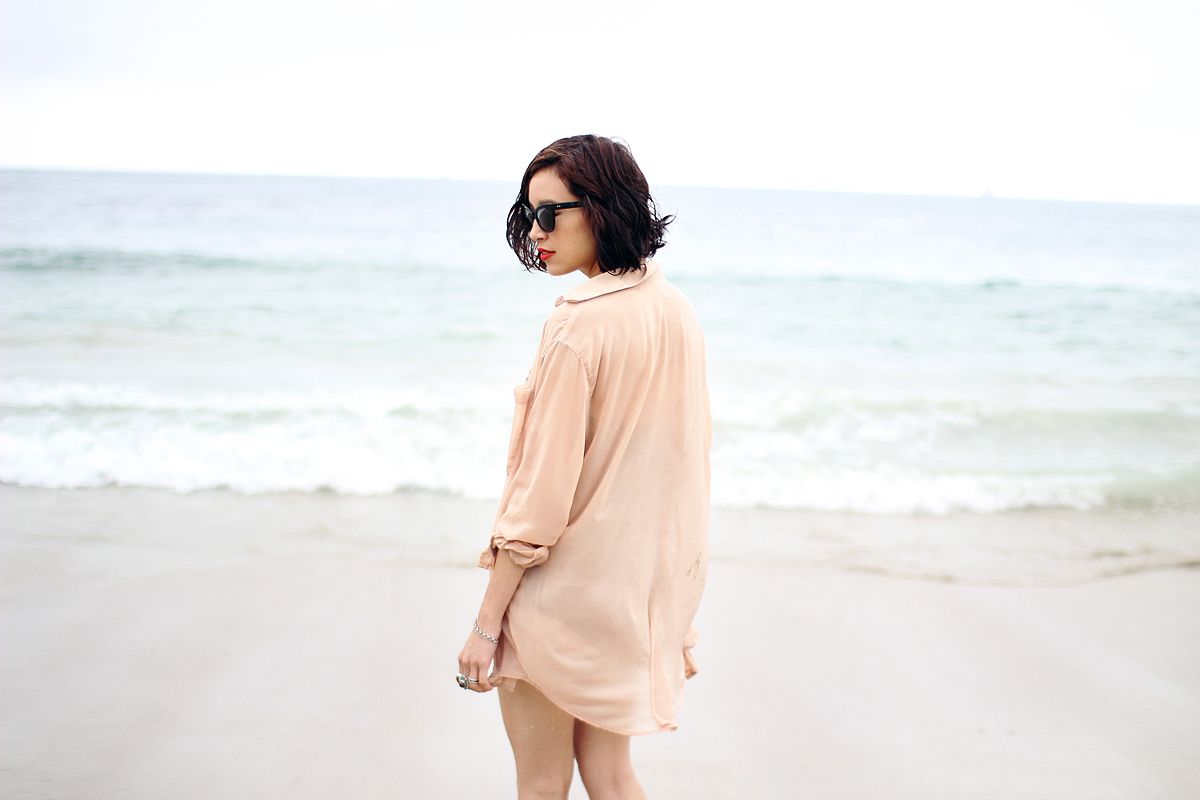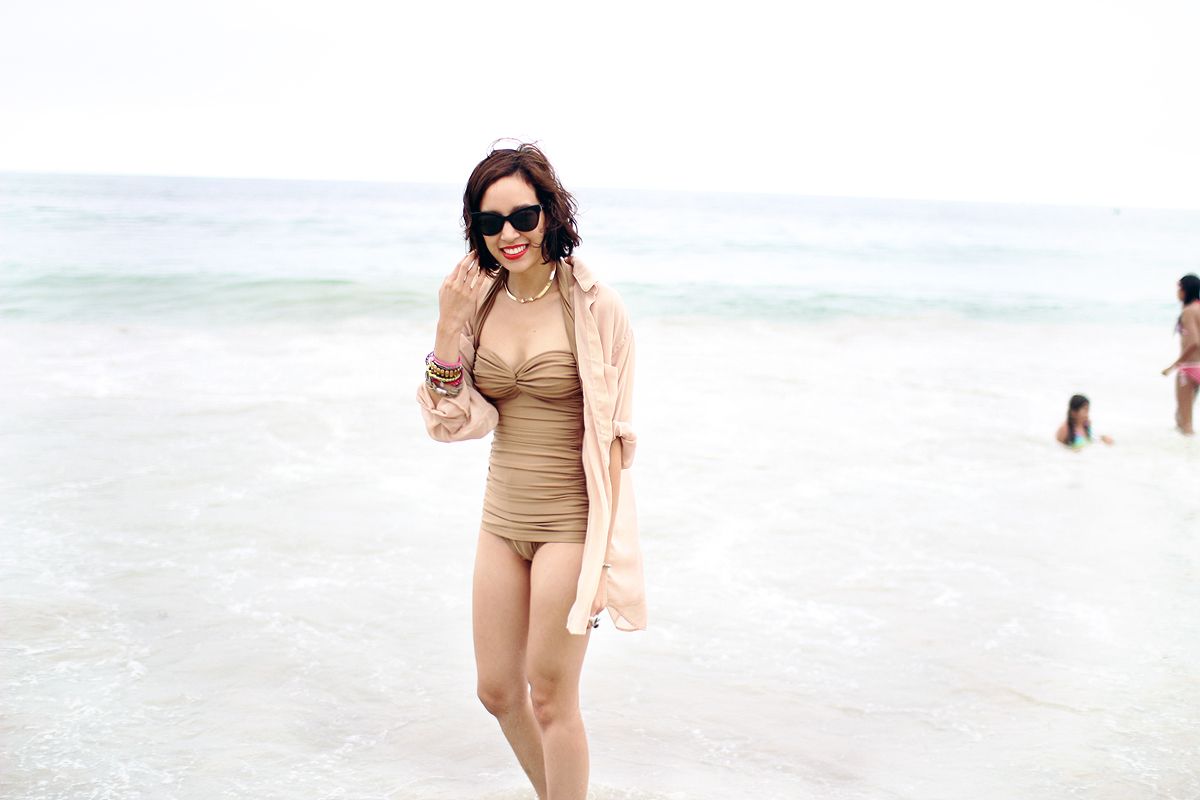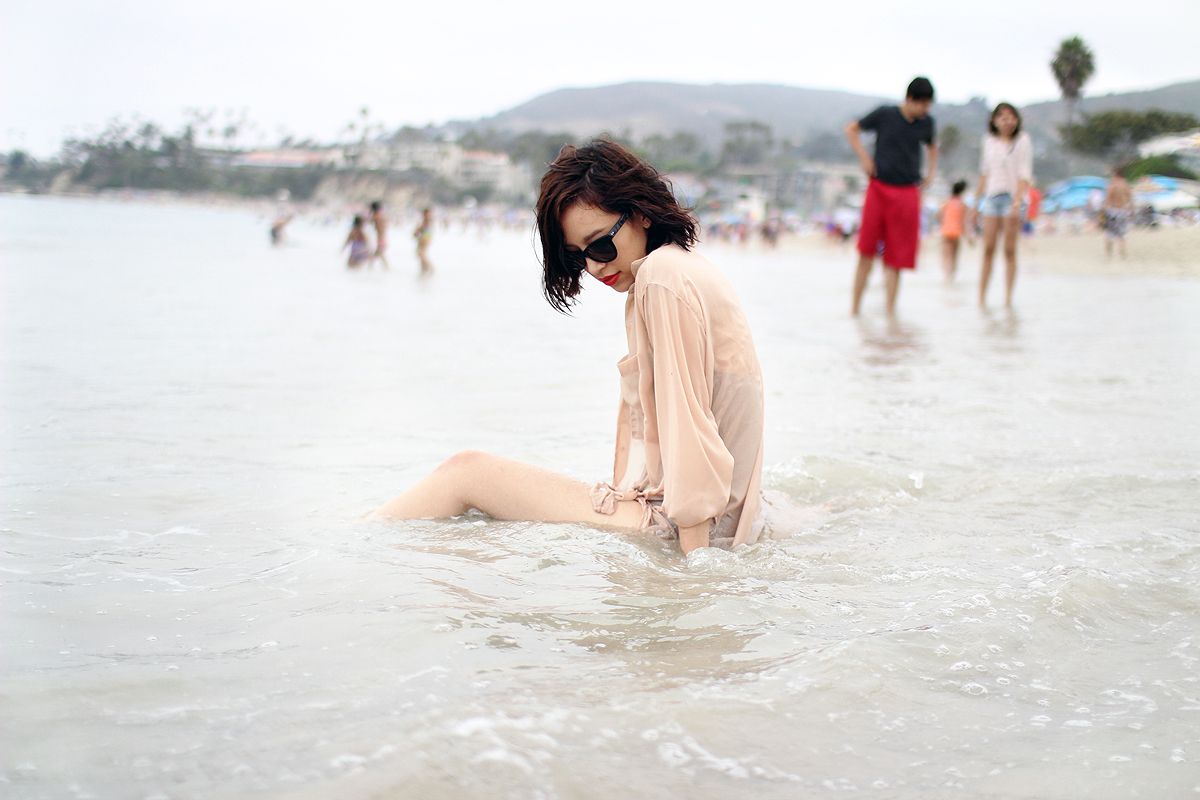 Norma Kamali bathing suit and sunglasses. American Apparel shirt.
A rather gloomy, warm day at Laguna Beach with
Natalie
. Despite our coastal relationship, we've somehow managed to visit each other lots, each warranting pictures to our sartorial freedom. During her stay here, I wanted to cram at least one beach day over the 4th of July weekend without having to battle two hours of traffic and drunk frat boys by simply going the day before. Wore a bathing suit and sunglasses designed by the talented
Norma Kamali
. Yeah... I've been dying for a pair since my last birthday - proof in the
post
. And, what better way to finish off a very 50s-inspired look with ruby red lips?
Click over to their
Facebook page
to see all the other bloggers' looks in a Summer Style Contest and win your own bathing suit by voting :)