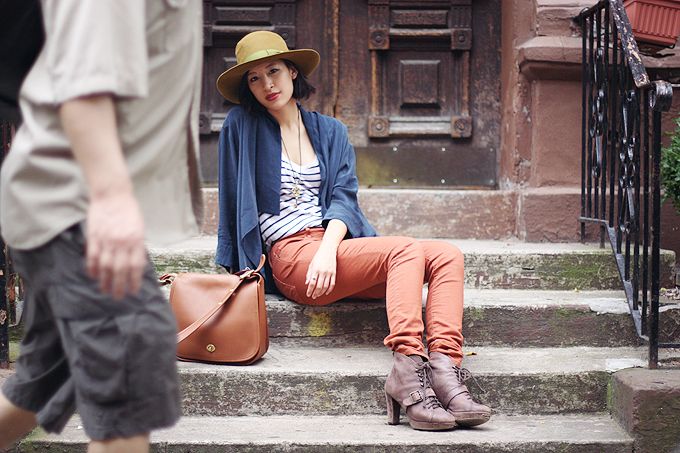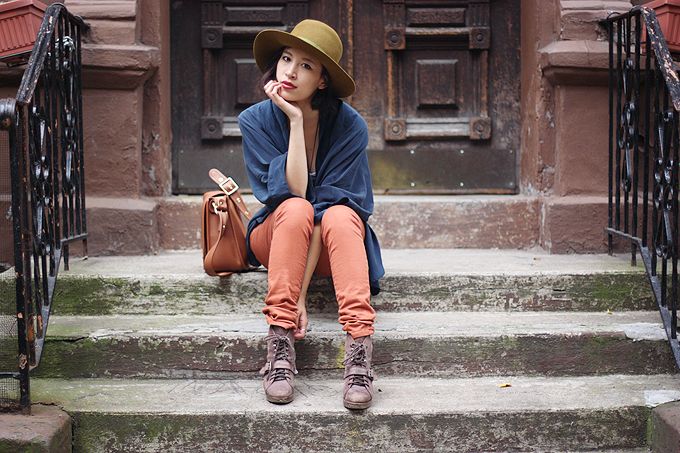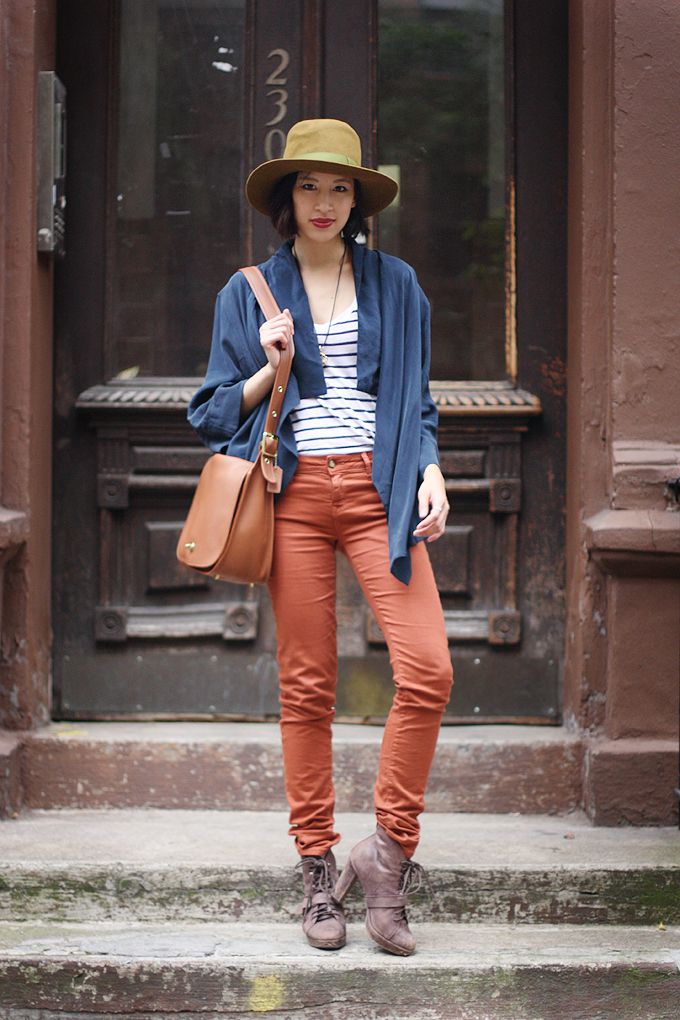 Seychelles boots. Raven jeans. Kain silk jacket. Coach purse. Le Petit Petit tank top.
Painfully wore this outfit straight from the airplane to my meetings, each one apologizing for the sloppy eye-sore coupled with a comment about the intense New York heat. But it's okay, touch-ups were done in the cab as I was thankful to have stuffed all my makeup and refreshments into my purse. It was a party favor from Coach's blogger dinner in LA a few weeks prior. Felt a little ashamed that I didn't know much about the history of the purse, but
Net-a-Porter
relaunched all the classic bags that brought Coach to where they are today. Duly noted when I was stopped by elderly strangers who were fascinated by my pristine vintage purse. "No, no", I would say, as I amateurly explained how it was reproduced or something like it... worn with my most tattered, beat up boots. Can't tell if the "fake leather" is fading or if the "real leather" is sooo scratched up from excessive wear for the days I walk a lot... or would need to run in heels for whatever reason.