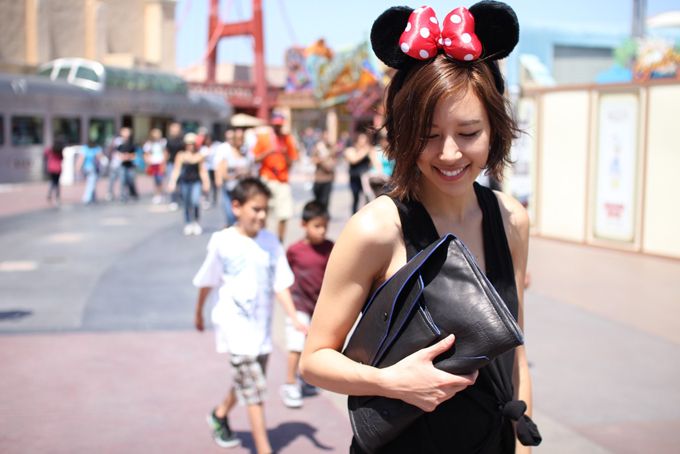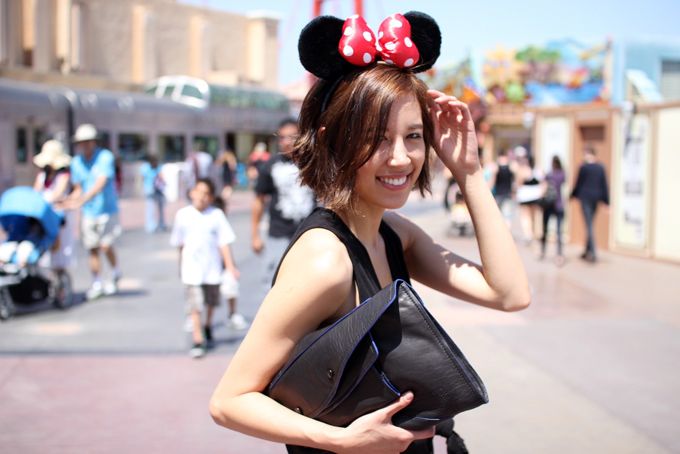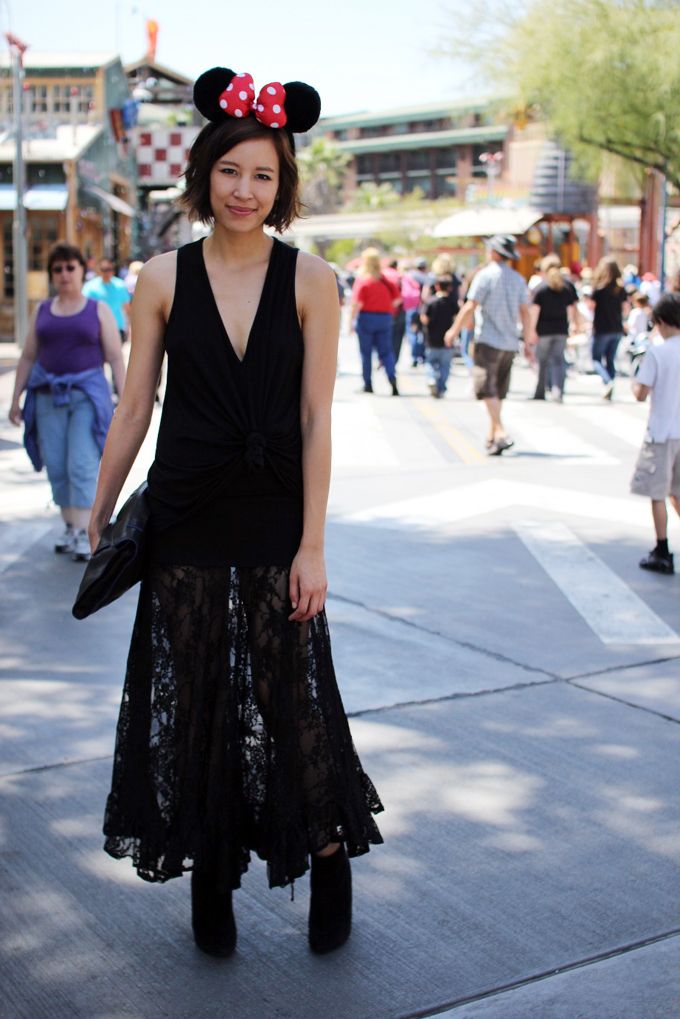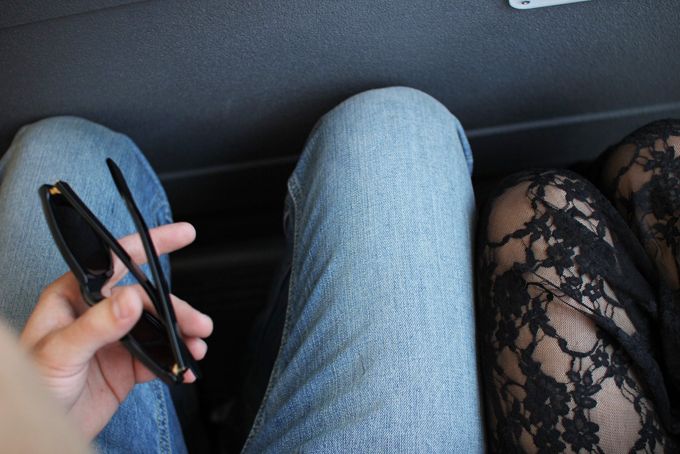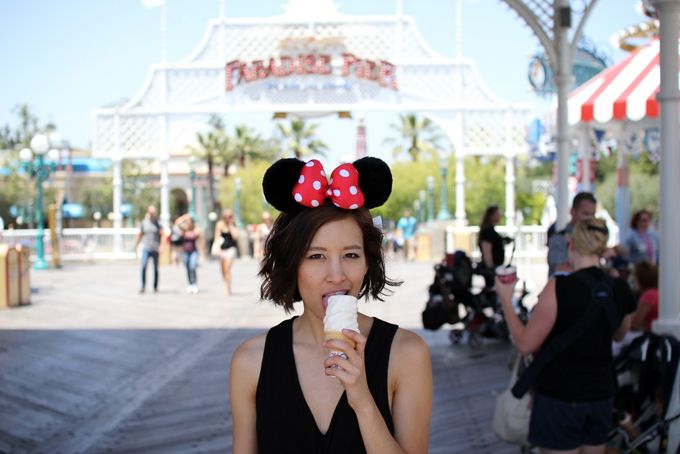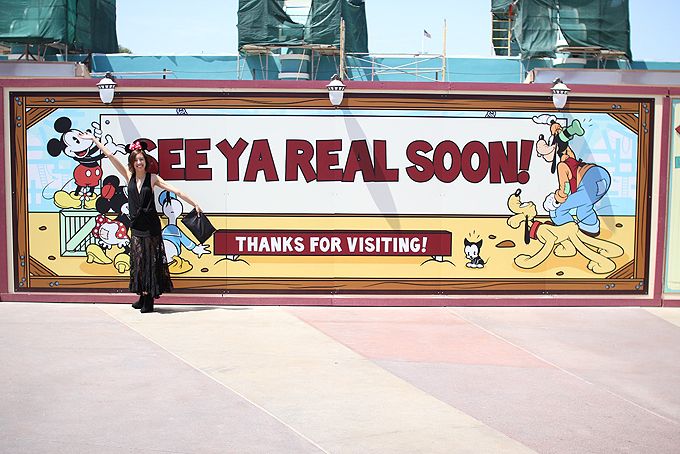 Riller & Fount tank. Gypsy 05 skirt. ASOS boots. BCBG clutch.
It was bound to happen - if you follow my
Twitter
at all, you'll probably notice the embarrassing plethora Disneyland tweets (as well at the token, novel avatar of me in Minnie ears) - hence only a matter of time before my obsession shows up my blog. Probably not the most convenient of outfits to wear... but an annual pass has its perks: like the days you ponder what you should do within your 3.5 hour gap between classes, then you realize you're fifteen minutes away from the happiest place on earth. Suddenly you don't care if you need to juggle a clutch and icecream while rushing to beat the lines at California Screamin' in high-heeled booties... because you're at the happiest place on earth with the guy that makes you feel like you're the happiest person on earth. Then pinched toes in 85 degree heat don't seem as painful.