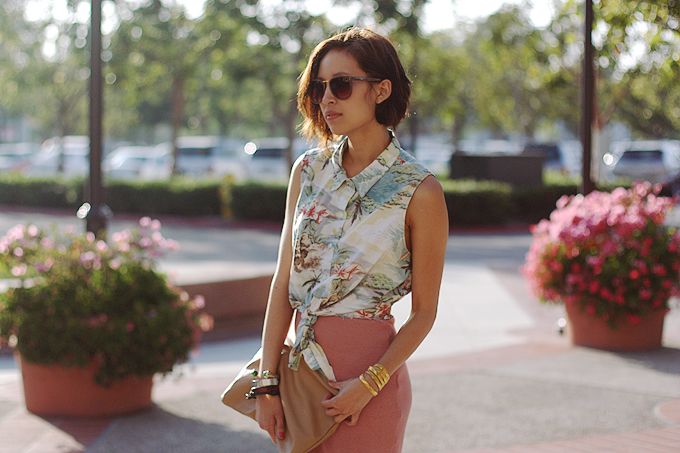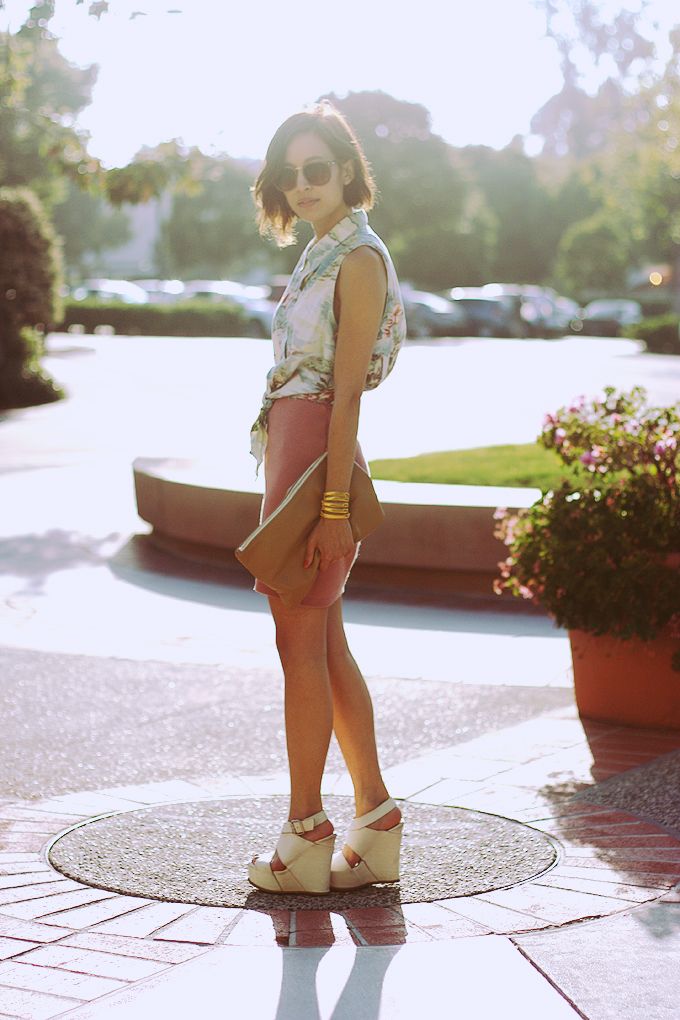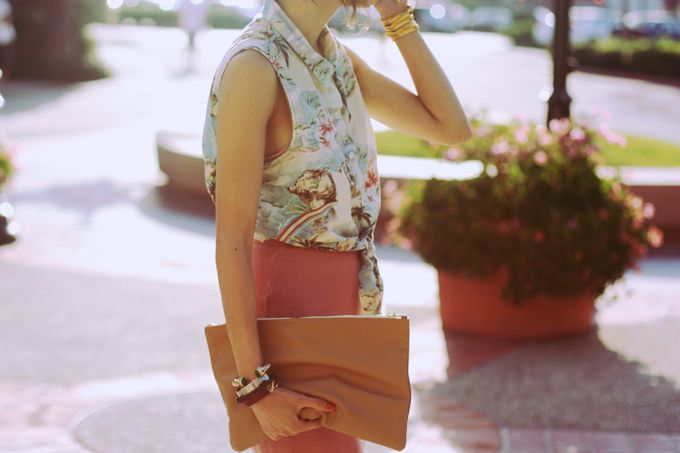 Vintage shirt. American Apparel skirt and clutch. Vera Wang wedges.
A few posts back, I mentioned I cut my hair. Here is it, sans 3 inches in all its glory. It took some time getting used to, especially being mistaken for my mom more often than not. But I'm enjoying the ability to tuck one side back and it be out of my face the entire day. I'm also impulsively a few shades lighter. Not sure why I spend all this time repenting asian hair when at the end of the day, I wish I was my natural hair color. Crave change; want normalcy. Nonetheless, I am loving the breath of fresh air. Will be posting a video soon of my haircut with Sassoon later this week - stay tuned.
Also, hope you guys are all having a relaxing Memorial Day weekend so far! The extra rest is much needed after feeling my head's been muddled with a bunch of to-dos but not enough time to do them. First thing to cross off, an update to
Shop Chic
! Yay, check it out. Also, the contest ends todayyyyy so get
your last minute entries in
!
P.S. To those that asked what I wore in the HIMYS shoot, I wore: the blue dress is reworked vintage by Gunne Sax, red dress by
Pavonine
, lastly, leather jacket by
Le Petit Petit
.