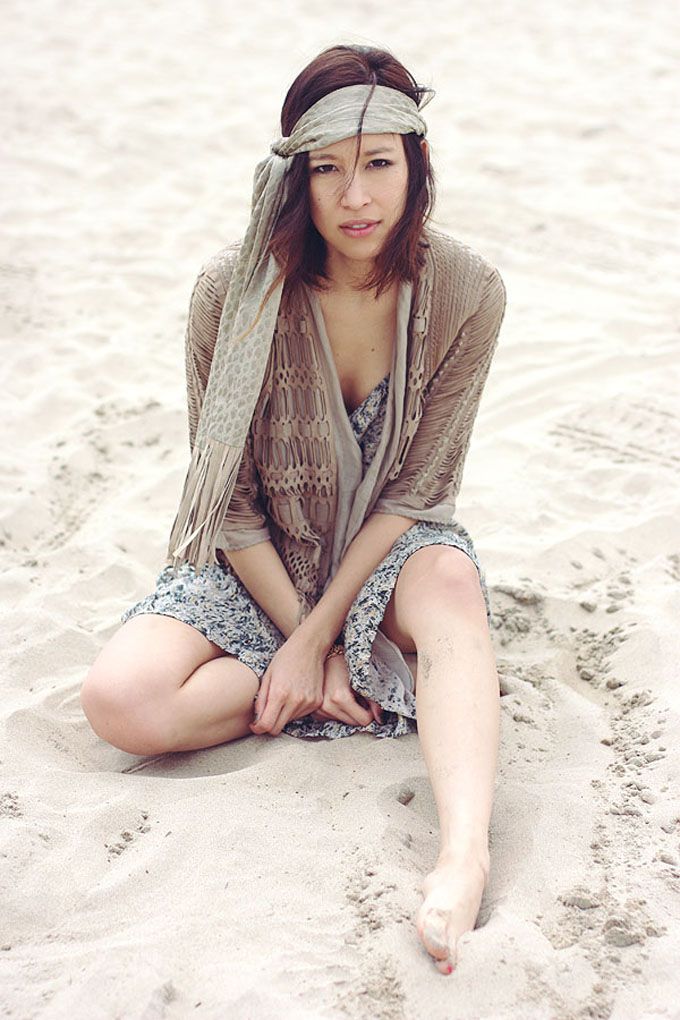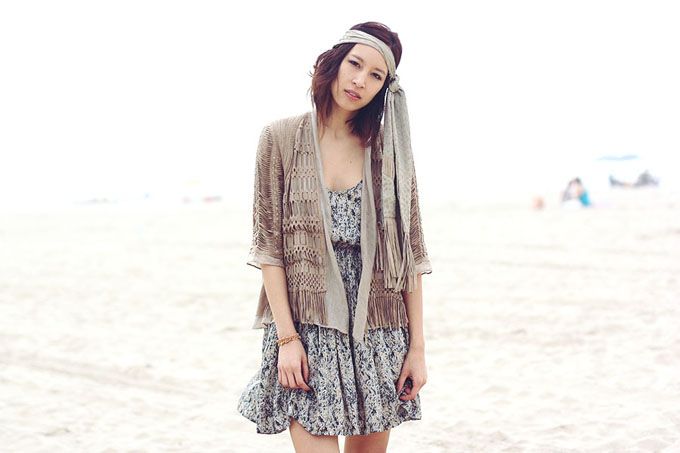 elie tahari cardigan and scarf.
My first post for Elie Tahari's
blog
!
A perk of going to school conveniently located by the coast is being able to squeeze in sand time between brunch and classes. Sometimes it's nice to just sit during the morning gloom at the edge of the sand, staring into an abnormally deserted beach sans tourists and kids. It wasn't quite warm enough to hit the beach yet, and I was sorely misguided by what seemed like sunny weather, only to realize the suspended marine layer still hadn't passed. Sort of sluggish from a food coma and warm only from this last minute jacket sitting in my car (and to think people look down on me for making my car a second closet), staring at my slashed jacket confused me as much as it entertained me. I never believed Elie Tahari to be so daring with their designs, but this has to be one of my favorite pieces from their Spring 2011 line. I especially love how it was styled on the runway with just a bikini top and some slouchy, mico-mini shorts. A similar outfit would have followed on my end weather-permitting. Each piece in the entire collection provokes an effortless edge and when you have a silk scarf that makes the perfect bandana/headband, how could you resist your inner swashbuckler?