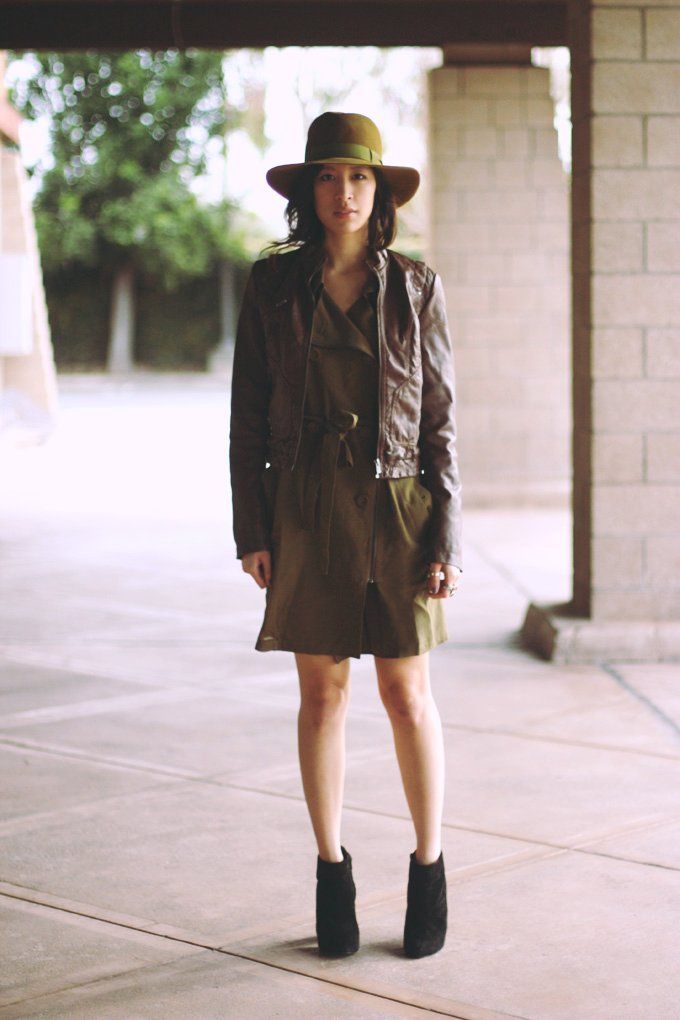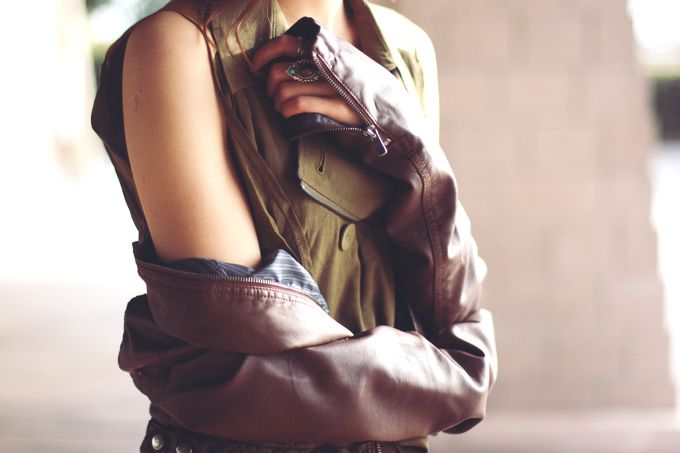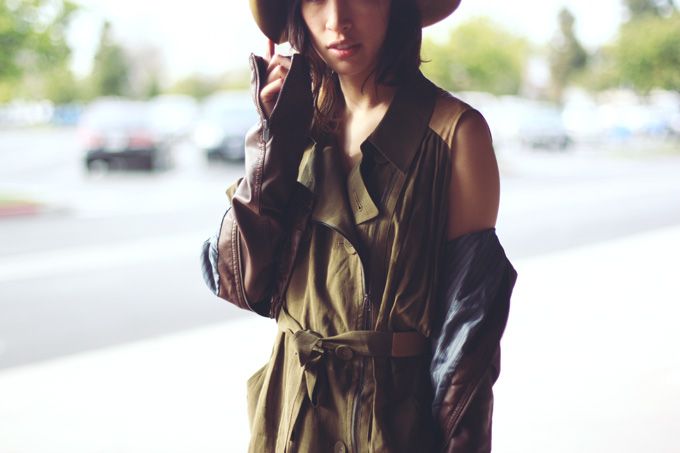 Plastic Island dress. Zara jacket. Vintage hat.

Always on the search for a good leather jacket and was strangely craving a brown one more lately. My muddy color scheme is starting to get old, but I couldn't help myself when I finally saw a potential contender hanging in the racks at Zara. I sacrificed buttery leather for cheaper faux (sigh) but I loved the fitting of the jacket. So I bought it… but still searching.

Shop the Far Out was kind enough to send me this dress from their website. I was pretty excited browsing through all the casual, oversized pieces with quirky hemlines and fancy cutouts until I noticed that everything I mentally convinced myself I 'needed' was from a line called Plastic Island. I did more research and sort of fell in love with the label – then again I'm also a sucker for anything with drapey details and muted colors. But I also concluded that STFO had the best selection of the line. After 40 minutes of confusion, I finally picked this amazing number because dressing like you belong on a safari is fun… especially when you can pair it with a color-coordinated hat.