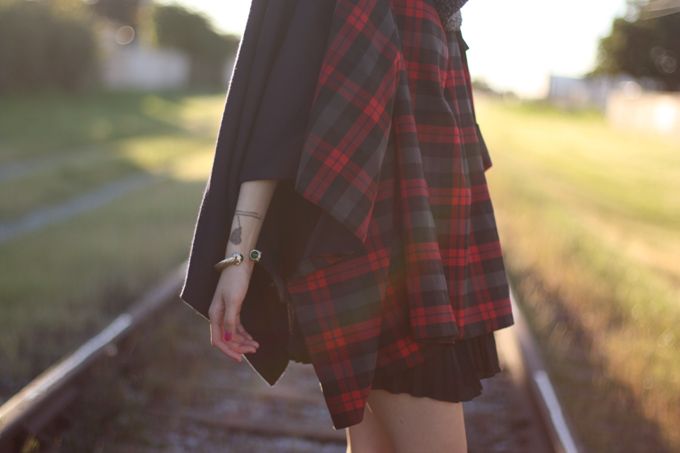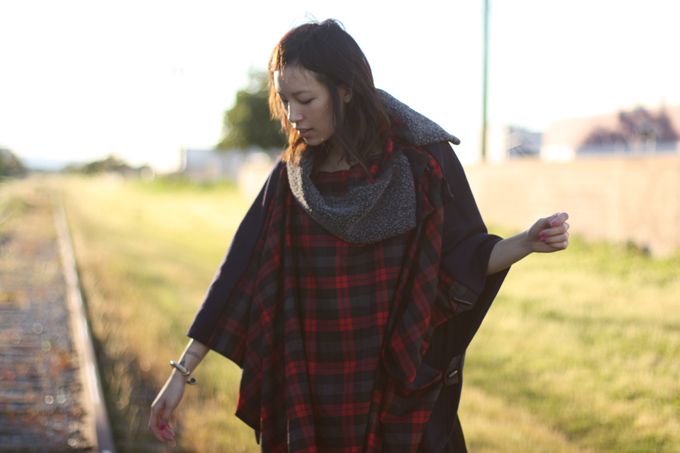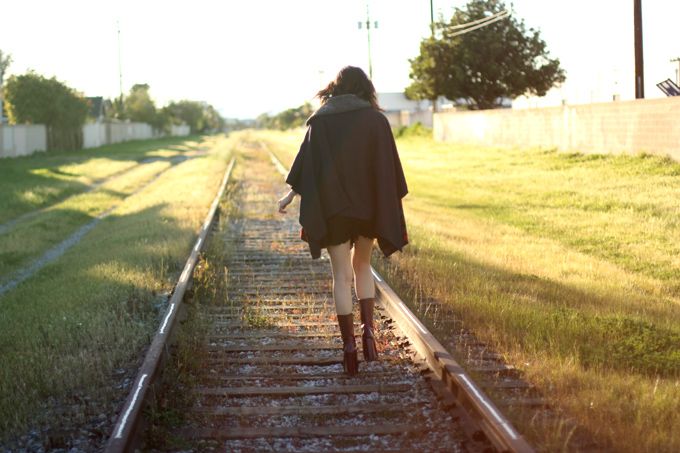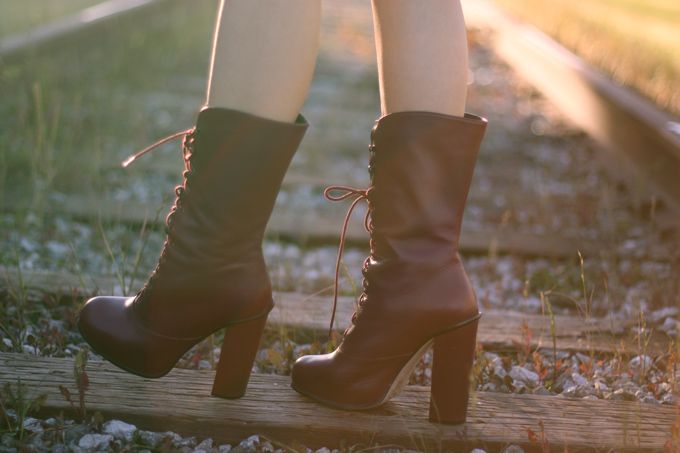 Public Beware cape. Vintage skirt. Opening Ceremony boots.
Another prized-possession to add to my cape phase, which will hopefully be my last. The tent..ier the better, and this was all sorts of crazy with draped, two-toned swatches and lots and lots of button hooks (that I convince myself is 'versatile') which sealed the deal for me. Thankfully the rainy forecast allowed me a chance to wear it when I thought it was warming up. I was also pleasantly surprised by the quality and craftsmanship of the clothing! Kudos guys… kudos.
The 'tattoo' is fake. I get a lot of shocked / confused reactions from my friends. I bought them
here
... because you know, it's cheaper than buying Chanel and less permanent than the real thing. And the boots, well, they rock my world. I'm still eating frugally to pay them off, but it's been worth it. Next post: HAIRCUT. And I've been getting some questions about my beauty routine so I'll get working on that too. Till then, have a great weekend!