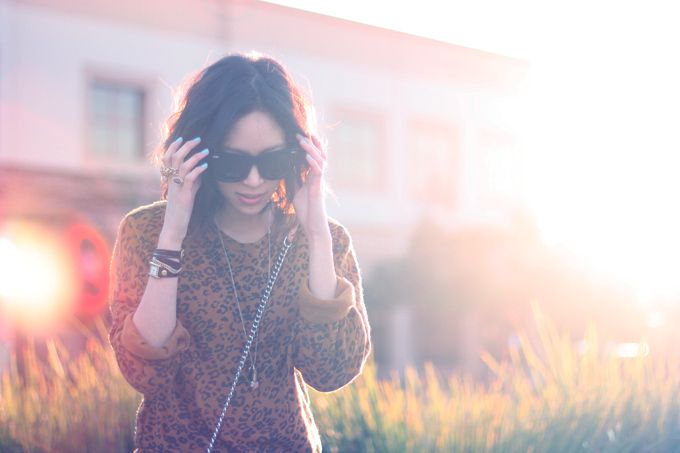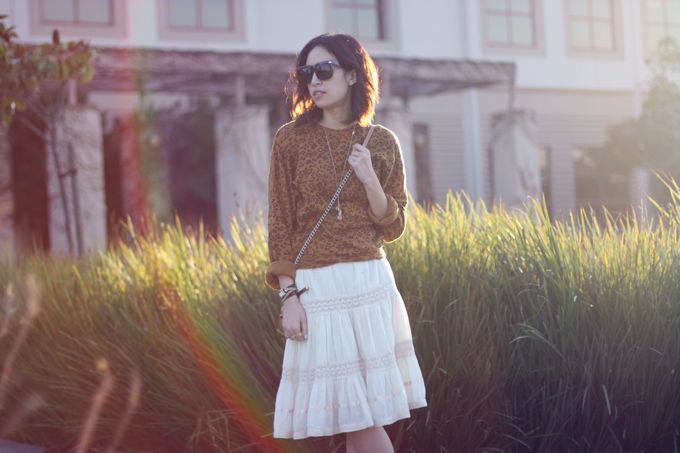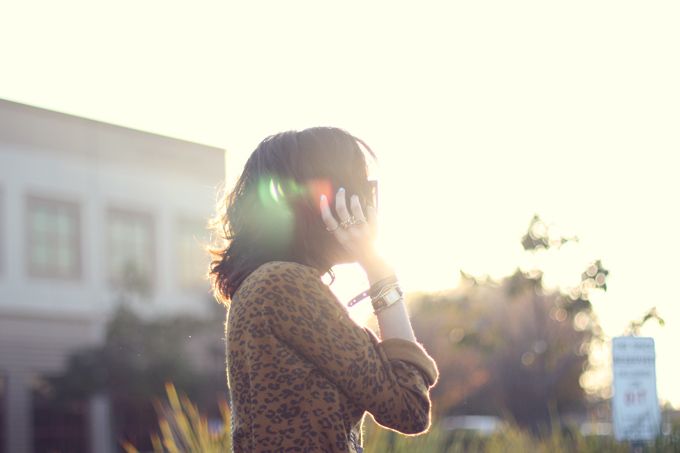 Cheetah dolman sweater
. Vintage skirt. Rebecca Minkoff bag.
Bullet necklace
Found these bygone pictures on my memory card taken around campus one day... clearly dated by the sun-filled weather and [now] missing bullet-necklace I've been searching high and low for at least a month. And after avoiding animal prints most of my life, I've come to embrace it. This sweater especially oozes of some sort of cool (maybe because I love muted colors) that cajoles me into incorporating it in all my outfits, but as happy as it makes me, nothing electrifies me more than finishing midterms. I feel like every time I try to update some part of my life, I complain about school, but quarter systems really exhausts you of free time. And keeping up with Facebook. Thankfully, I semi can enjoy life for another 1.5 weeks before I go MIA again for finals, until then, I will try to spoil you guys with new posts.
Btw, Threadsense officially made me excited for spring. It's my favorite
lookbook
they've done to date! Congrats :)