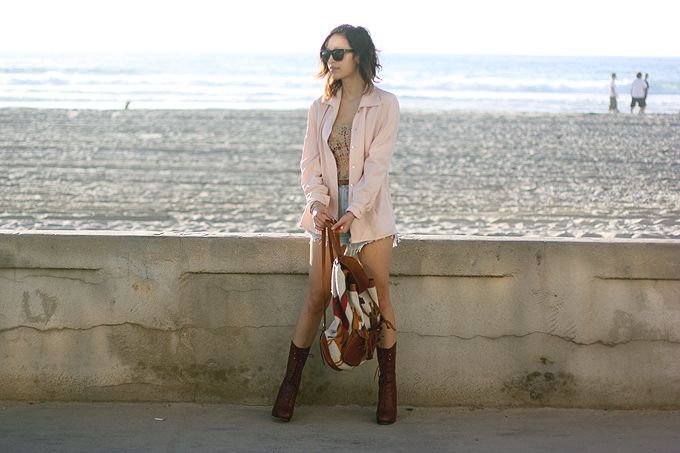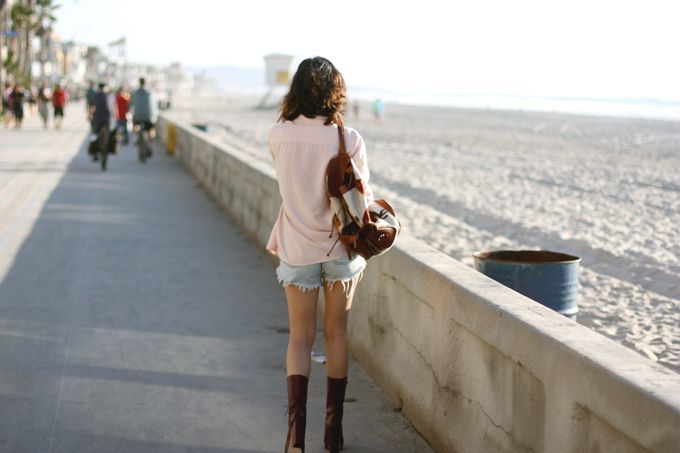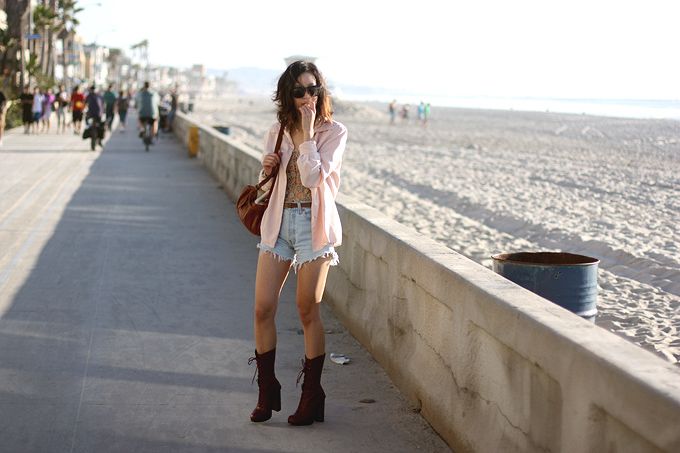 Vintage shirt, blazer, shorts, backpack. Opening Ceremony boots. Super sunglasses.
Yesterday was a near perfect day for a mini roadtrip down south to San Diego to do touristy things and dress like a typical California girl. I know living in Orange County means basking in landmark beaches like Laguna or Newport, but I just feel like they're all so... dirty. It was kind of a shock to see how... vast and open... Mission Beach was. After pondering where all the shopping spots were up and down Pacific and Mission (also had brunch at Fig Tree Cafe - amazing), we drove around Northpark because it was sworn by three people that it was the "cool" spot to go to. But I just wanted to shop and everything closed and too sparse. Heading to Gaslamp was also on the itinerary but I couldn't imagine lingering around for two more hours until I got hungry, so we found a hole-in-the-wall smoothie bar called Señor Mangos and enjoyed one of the best fruit smoothies of my life. Thank you Señor Mango for making my drive back that much more enjoyable.
Another thank you for the feedback on the Threadsense photoshoot! I have to admit I was a little nervous prior to posting but am glad that you've all enjoyed it. Don't forget to enter their
Facebook contest
to win your own Lamixx item from the lookbook.