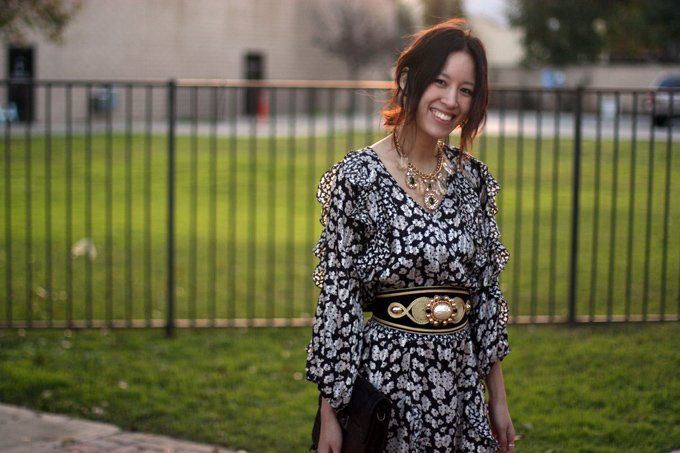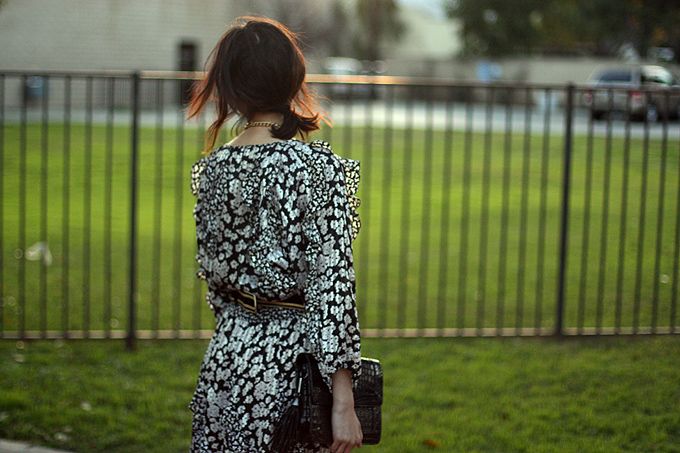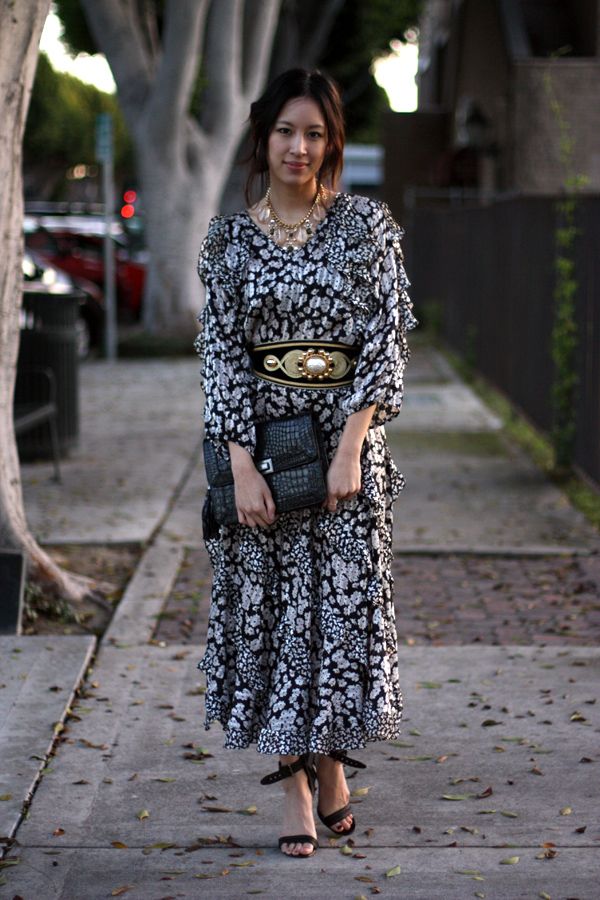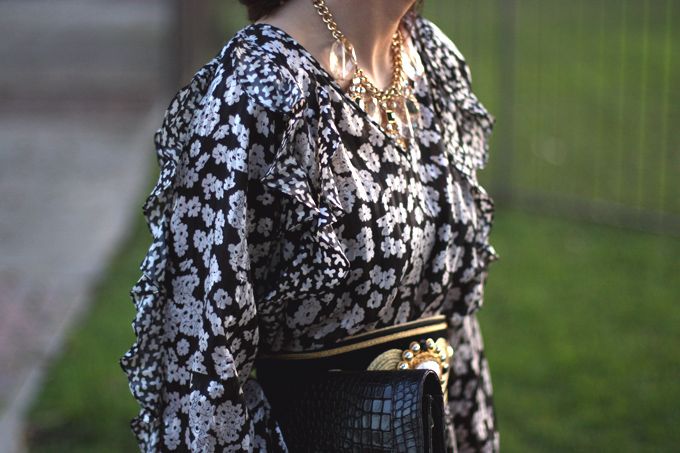 Vintage dress and belt. Rebecca Minkoff clutch. Proenza Schouler shoes. Banana Republic necklace.
A couple weekends ago I attended my co-worker's wedding and last-minutely picked out this vintage floral dress complete with ruffles from the shoulders all the way down to the hem. I tried to play off the apparent 80s vibe with more modern accessories like this lucite necklace from Banana Republic that makes everything look ten times fancier. Love that this dress is so flirty with movement, can't wait to wear it more casually.
Never really been to a wedding outside of my family, so it was pretty amazing to attend a winter wedding with a leisured reception that included a list of games for all the guests. A part of the night included me running around trying to find an item a woman wears but doesn't show in a twisted game of musical chairs. I lost because I refused to take off my panties until I realized that the other players were coming back with deodorant. Running in these shoes isn't that easy either.