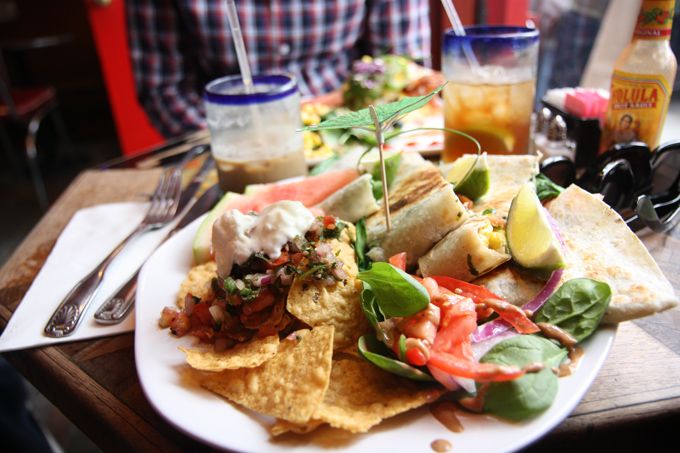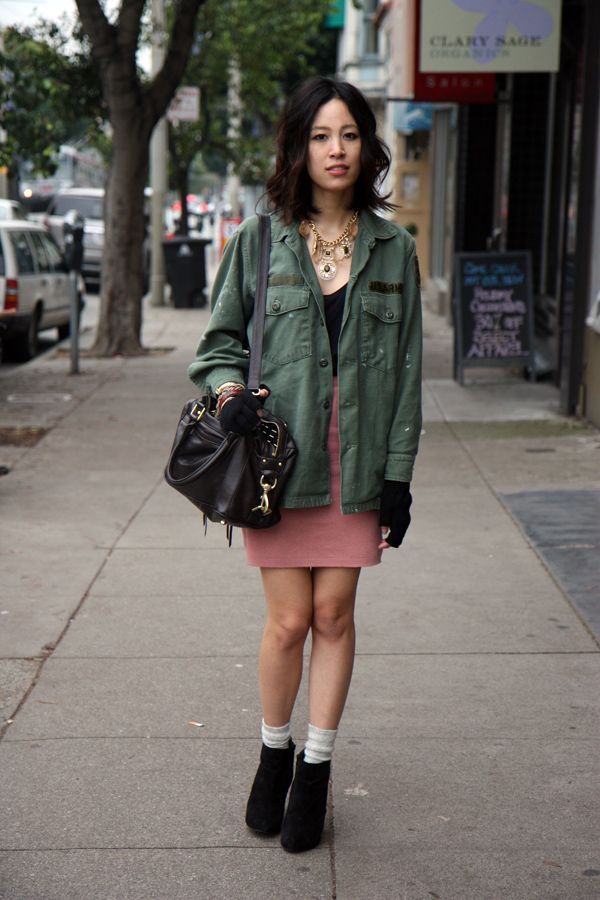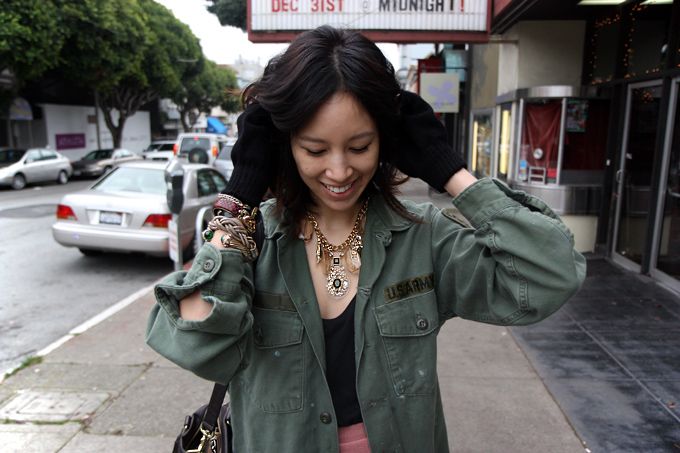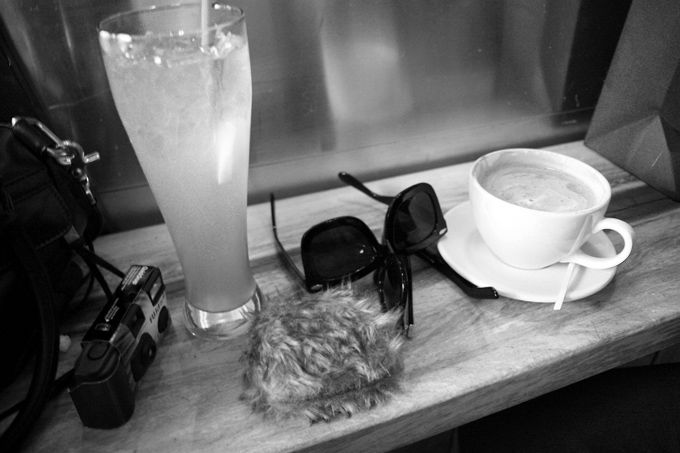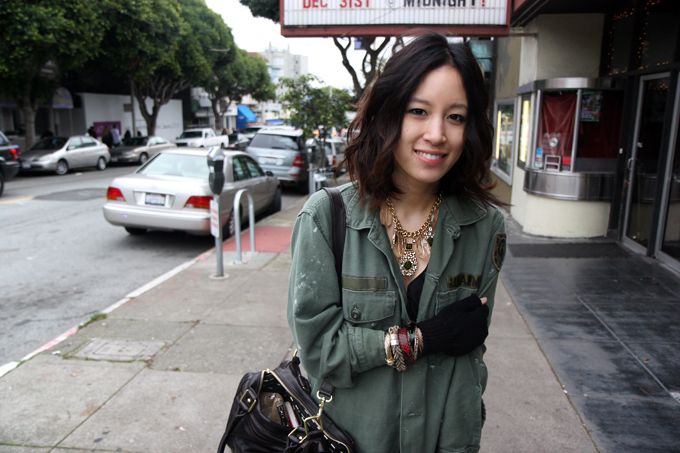 Blu Moon army jacket. American Apparel skirt. Banana Republic necklace. ASOS boots.

Taken in San Francisco after buying a bright red "R" for my room, eating brunch at the ever-so-amazing
Red Door Cafe
, bonding with our flamboyant waiter, walking up and down Filmore street, having hands so numb that I finally gave into fingerless gloves at Marc Jacobs, refreshing myself with lavender lemonade at The Grove, pondering why stores close on such odd days and hours, making a quick stop to Haight + Ashbury, finding the perfect dress that you felt you've been searching for your whole life, nearly passing out in the taxi twice. A rushed day well worth it.