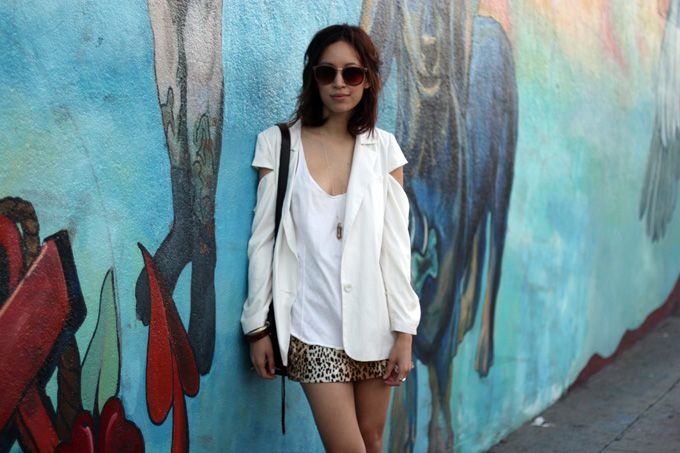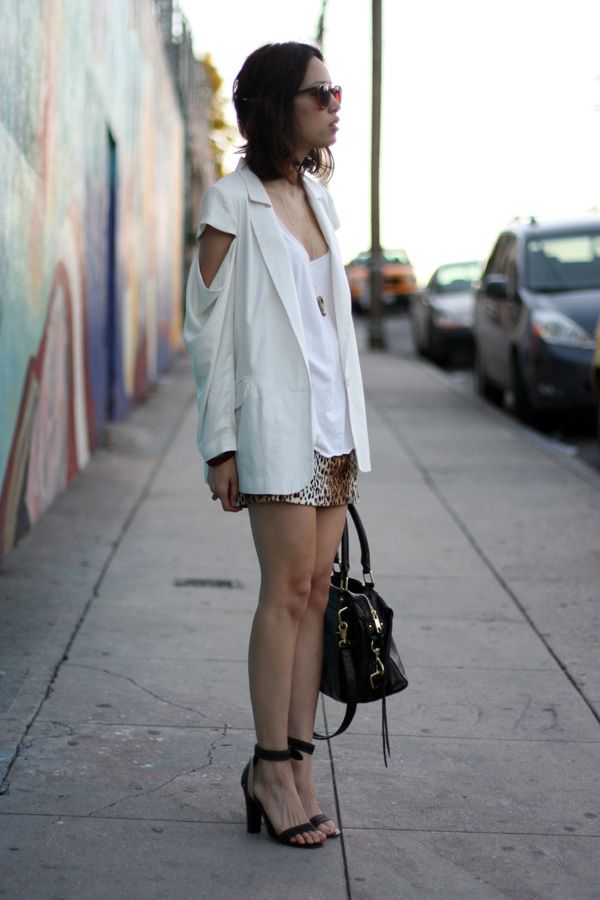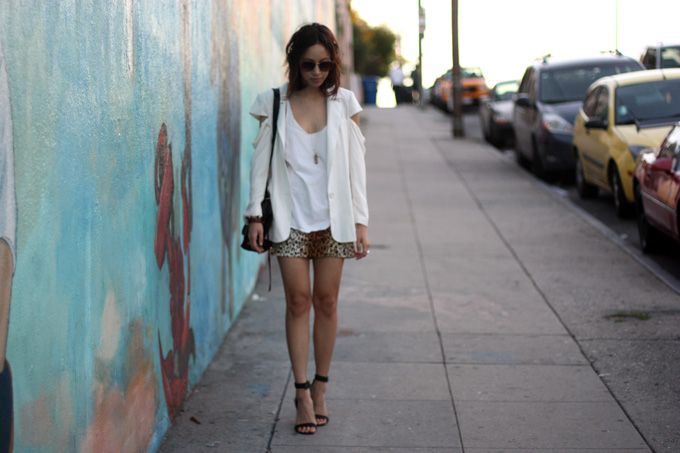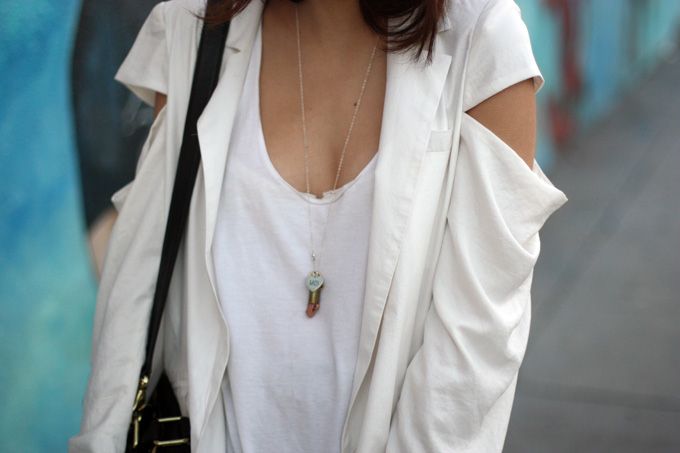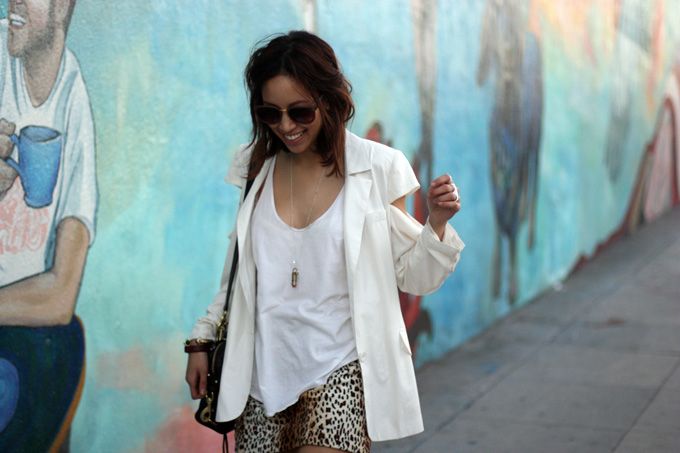 Rebecca Minkoff bag. Mink Pink blazer. Le Petit Petit necklace. Vintage skirt. Proenza Schouler shoes. Erin Wasson x RVCA tank.
Wore this outfit last week while wandering Silverlake and found myself back at Casbah Cafe (the first and last time I went there was with the birthday girl,
Taghrid
) for some chai to warm me up. Kinda sad that I wore this beautiful blazer right after the indian heat wore off thus making the incongruous slits defeat the purpose of keeping me warm. Highlight of my day though... seeing
THIS dress
in a vintage stop on Sunset selling for $60+. Felt somewhat triumphant knowing I got mine at a thrift shop price. After that I rendezvoused to the Americana, walked around, couldn't fight the compelling urge to buy a ring from Free People, drove back home, and pigged out at Chipotle.