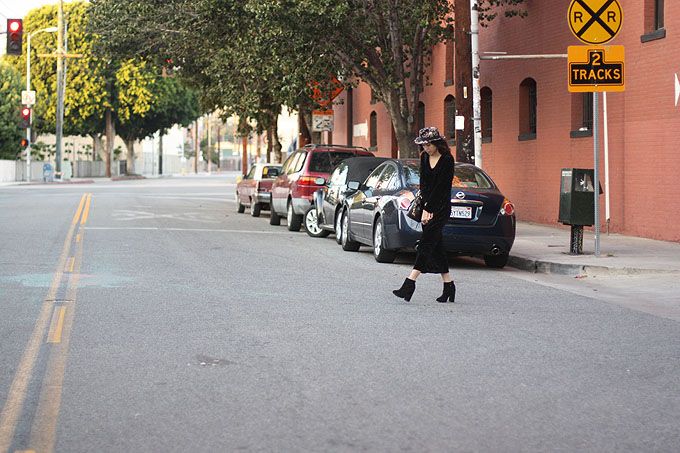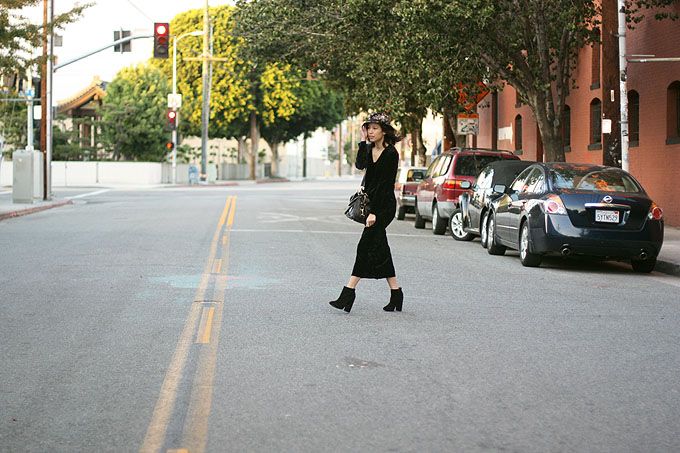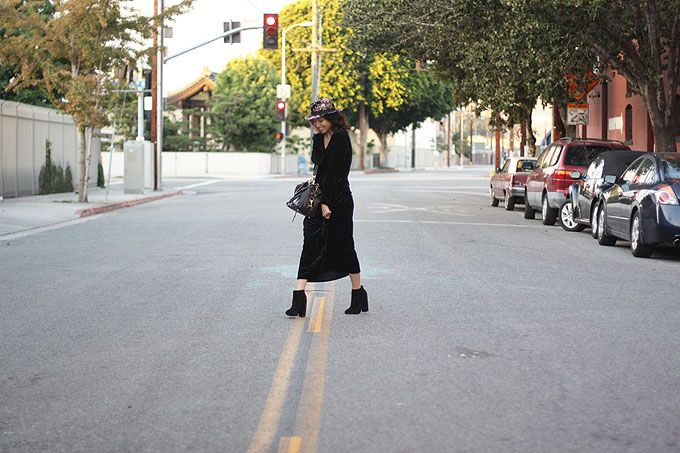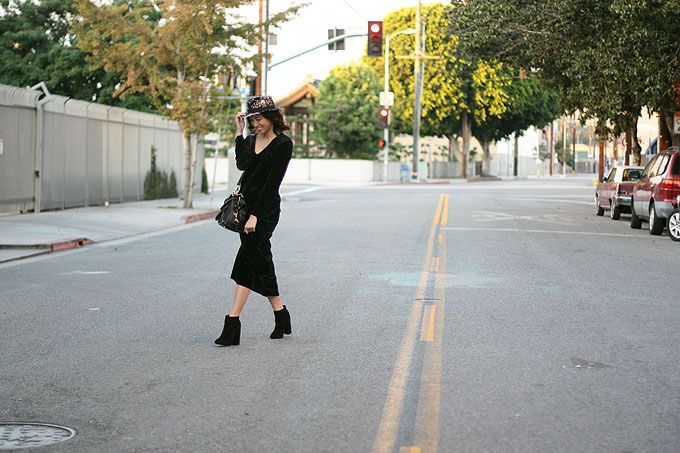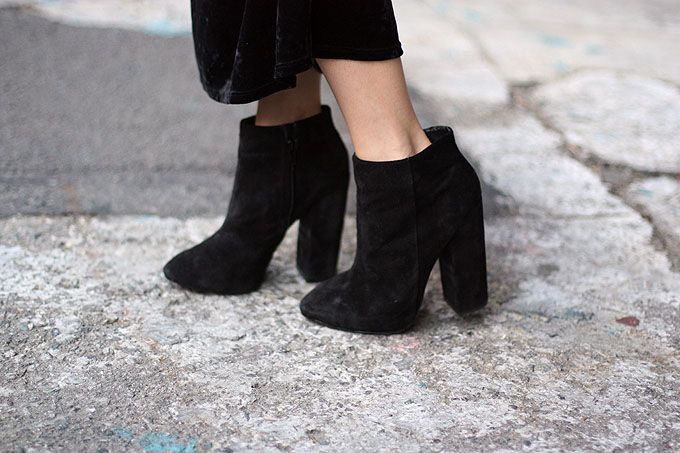 Threadsence hat. Vintage dress. ASOS boots. Rebecca Minkoff bag.
Sorry for the slow down of updates. Spent the weekend in New York for the Coach campaign launch, and it was so nice to meet my east coast readers! Thanks everyone for stopping by the event and the entire Coach team for making it happen. The breath of fresh air and an actual weekend to take my mind off school was much needed. As you can tell, my life has been pretty uneventful as I'm usually hiding somewhere in the library on campus. More updates on NYC coming up.
Took these pictures last week in LA after roaming Santee Alley leaving empty-handed. Was sworn that it was like fabulous thrifting but instead of sifting through vintage, you're sifting through more… garish knick-knacks. One day though, I will find that diamond in the rough.
P.S. I'm super, super behind on emails so please bear with me :)