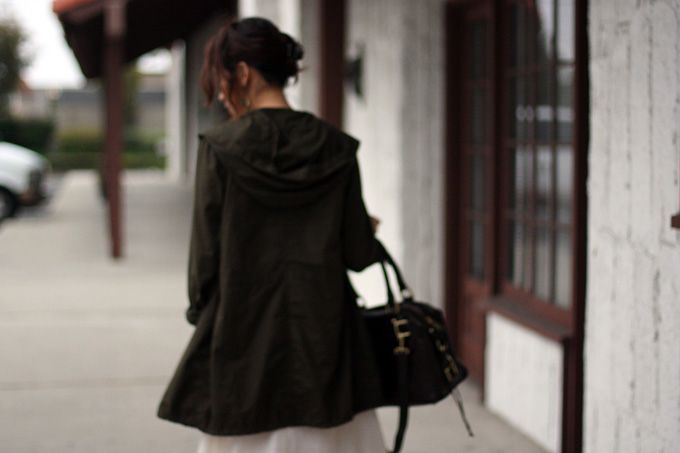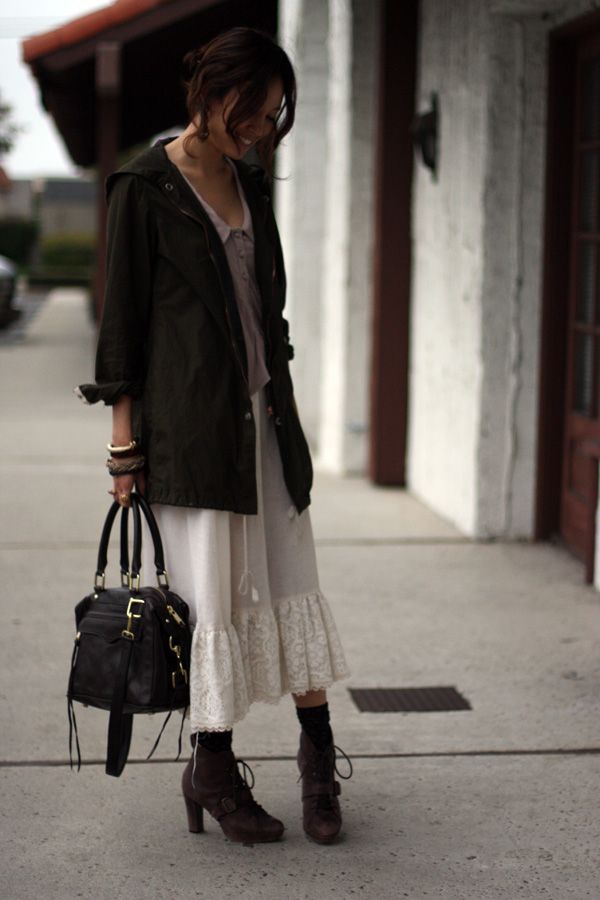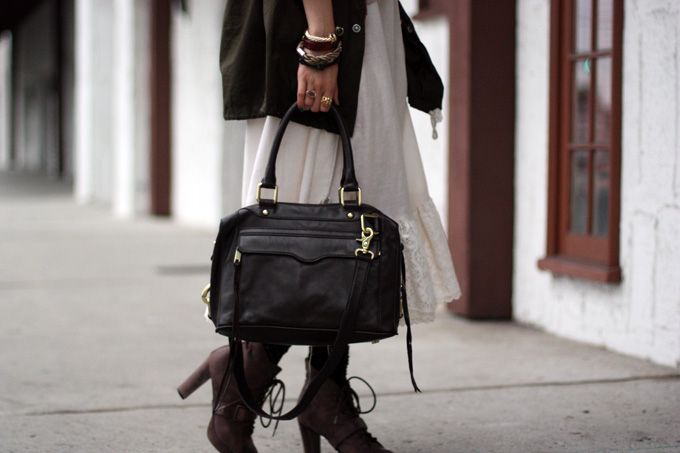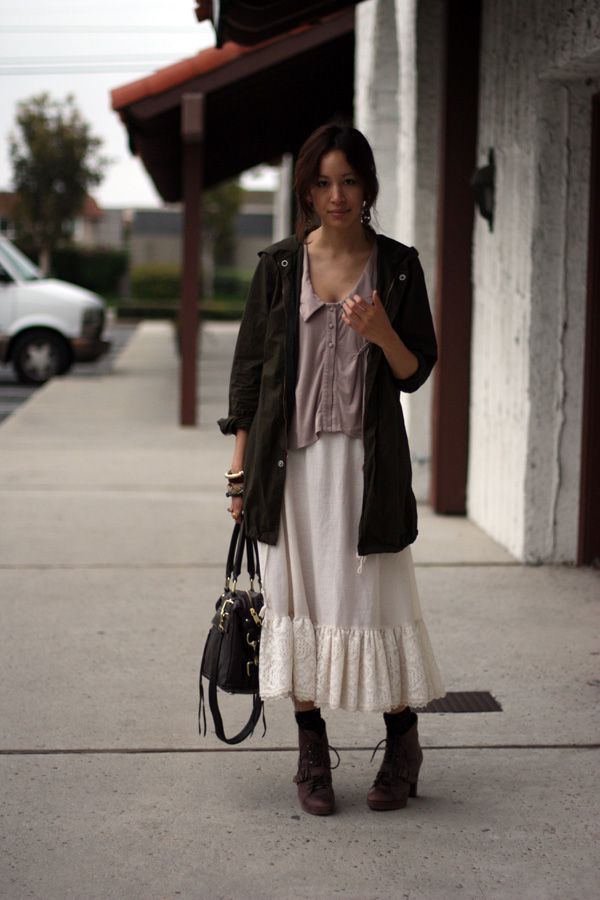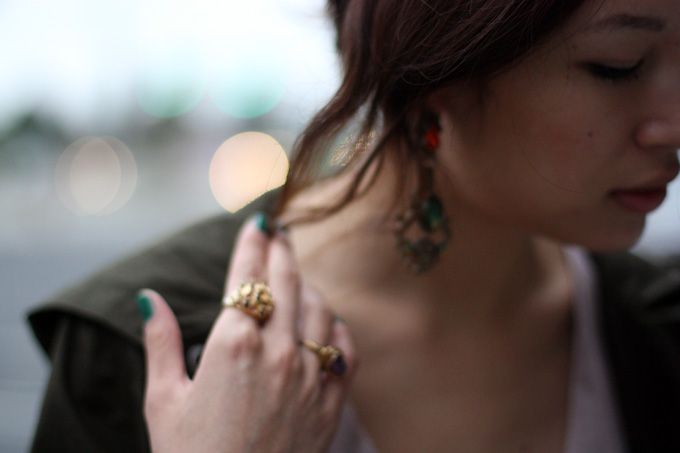 Quiksilver trench. La Rok shirt. Vintage jewelry and skirt. Rebecca Minkoff purse. Seychelles boots.
I suddenly noticed that I own lot of military green, because almost every day I've been inadvertently wearing something of that shade... from forgotten, lack-luster items (like this jacket) to new ones I cradle and insist to wear every day. Another new cradle-worthy piece is this new purse Rebecca Minkoff gifted me in the most gorgeous rich brown. For such a basic bag, I've gotten a handful of compliments on them - not really a common compliment since my apparent taste and investment in bags suck, so thank you again for the gorgeous bag!
Other than refusing to study for midterms, getting caught in rain for an hour or two last night as Disneyland was probably the highlight of my month, except
looking and feeling
like a wet dog kinda sucks.