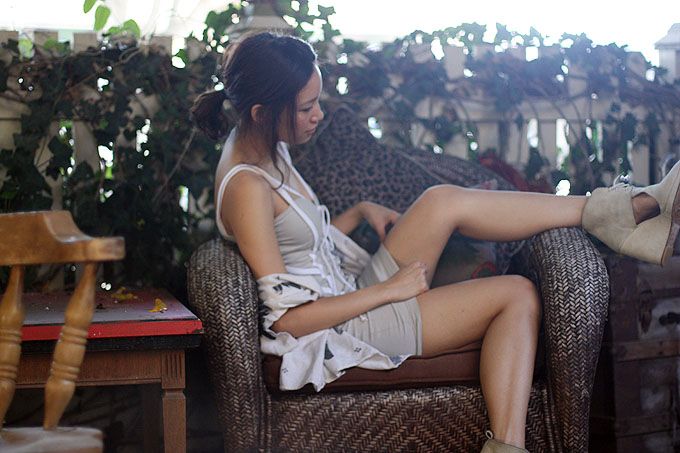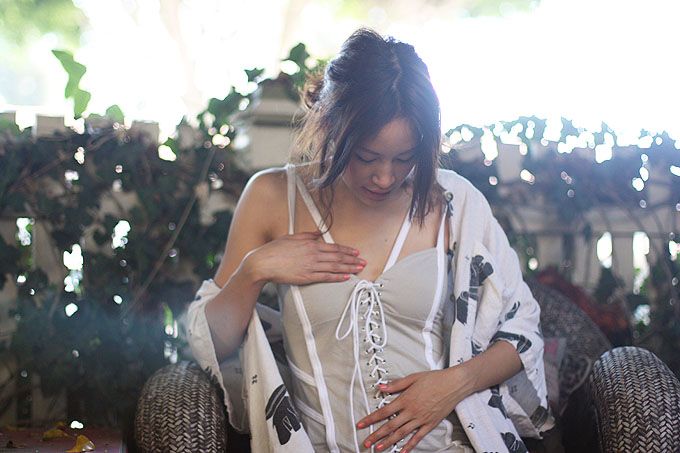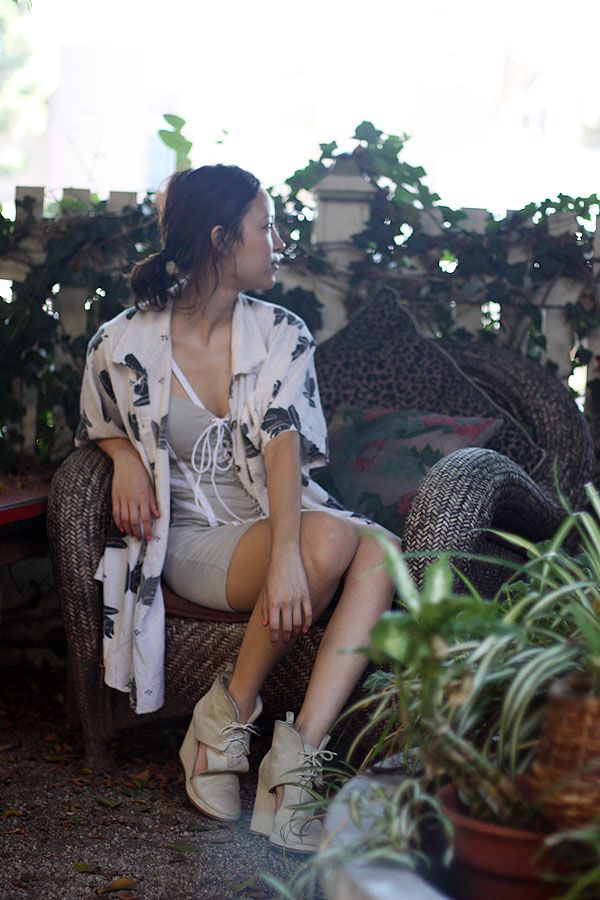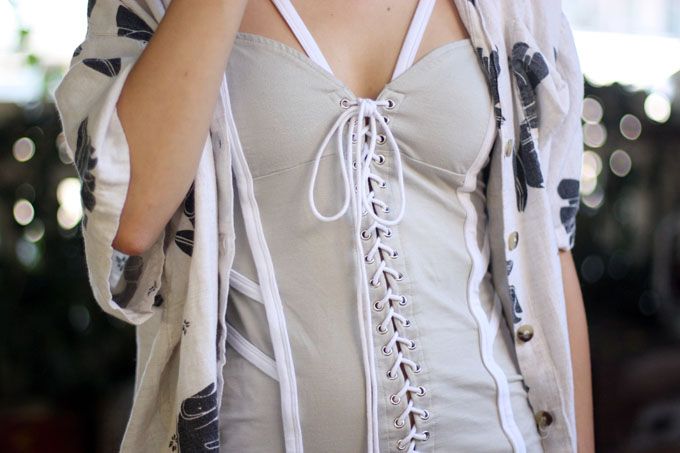 gifted Stylestalker dress, vintage shirt, Opening Ceremony shoes.
Wore this dress out in a window of warmth today while getting brunch with the boyfriend. I realized roaming around photogenic Old Town Tustin is my new favorite things to do on a Sunday morning especially after a relaxing brunch at
Rutabegorz
- had artichoke dip and a ginormous cobb salad at an hour's pace.
Somewhere along way I stopped fawning over body-con dresses after having a serious penchant for them (especially long-sleeve ones). Nothing tickled my fancy and after wearing more conservative hemlines. Feeling too sexy is somehow a bad to me? Finally found a solution of throwing on the most oversized shirt you own. Because I'm a sucker for excessive straps and shoelace details on a dress and I couldn't let this dress slip through my fingers.
I'm also
Rebecca Minkoff
's guest blogger for the whole month of October! Check out my first post
here
and the rest every Wednesday.