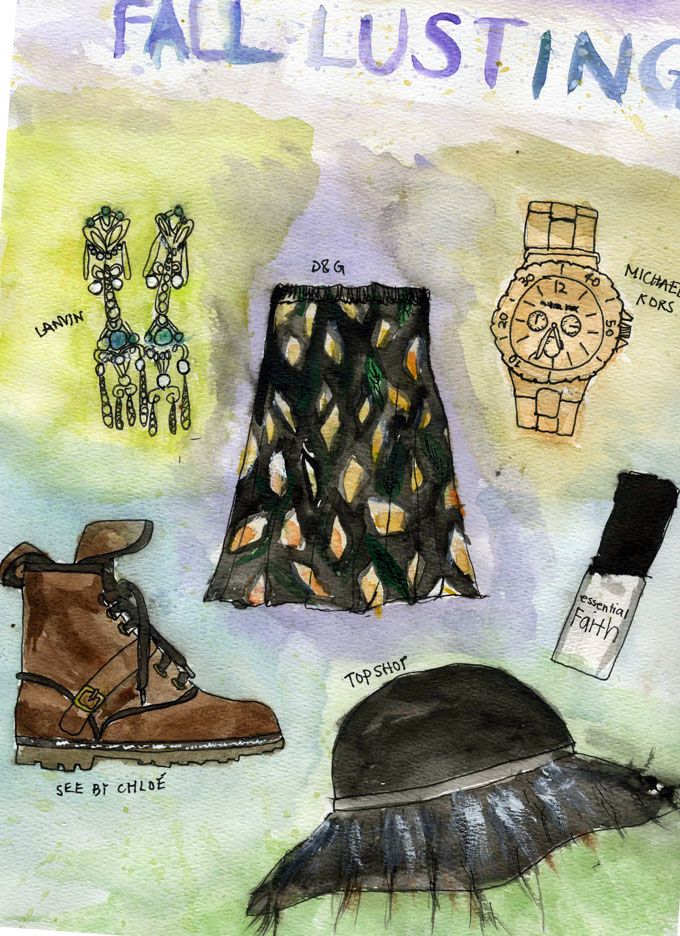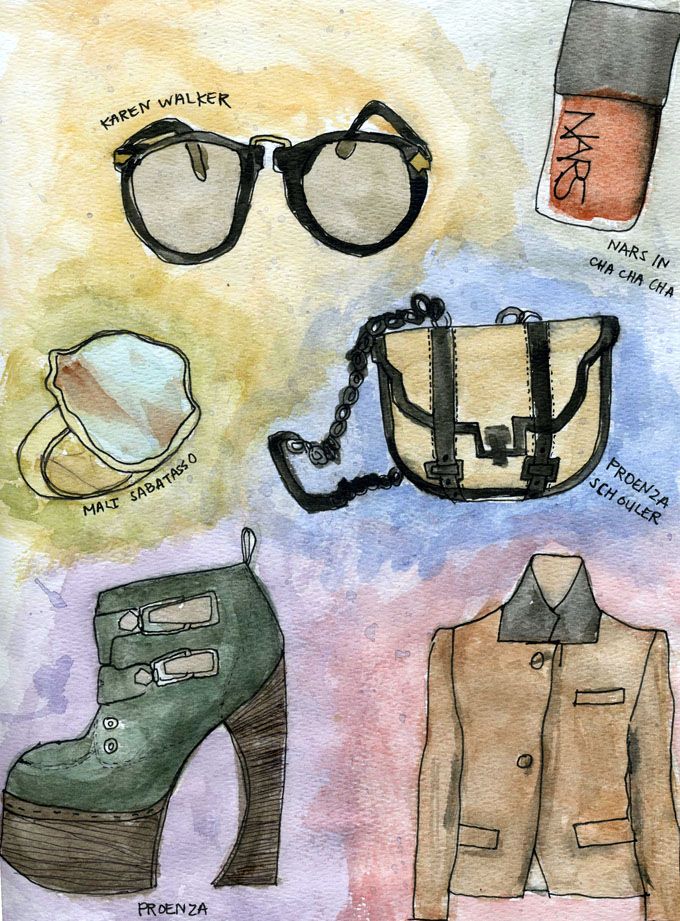 Fought a battle with my scanner (so the picture came out crooked and cropped) but was getting anxious to post this! Got inspired to whip out my watercolors after lurking
Le Petit Petit
's adorable website. (bottom jacket is from Topshop)
Lanvin earrings
: really digging long, statement earrings for the fall. I apparently can't pull off cool necklaces, so shoulder bling is now a must. |
D&G skirt
: all-sorts of amazing with the chiffon, knee length, and natural pleats. |
Michael Kors
: as much as I love my La Mer wrap watch, I want something a little more traditional. |
See by Chloe boots
: kinda worth the splurge and can definitely see myself wearing this everyday. |
Essential Faith oil perfume
: THE perfume musky perfume with staying power, and since it's an oil, it adapts to everyone uniquely! | Topshop hat: the hat isn't' on the website anymore!
Karen Walker sunglasses
: been wanting a new pair of sunnies for a while... Karen I'm looking at you. |
NARS nailpolish
: the entire vintage collection is lustworthy. Also really want an army green without the glitter. |
Mali Sabatasso ring
: I looovee geotech rings straight from the earth and Mali Sabatasso has a great collection of them! | Proenza Schouler: literally, don't need to explain myself. |
Topshop
: how good is this equestrian-inspired jacket?? Racking up on camel jackets to add to my one Ralph Lauren one.