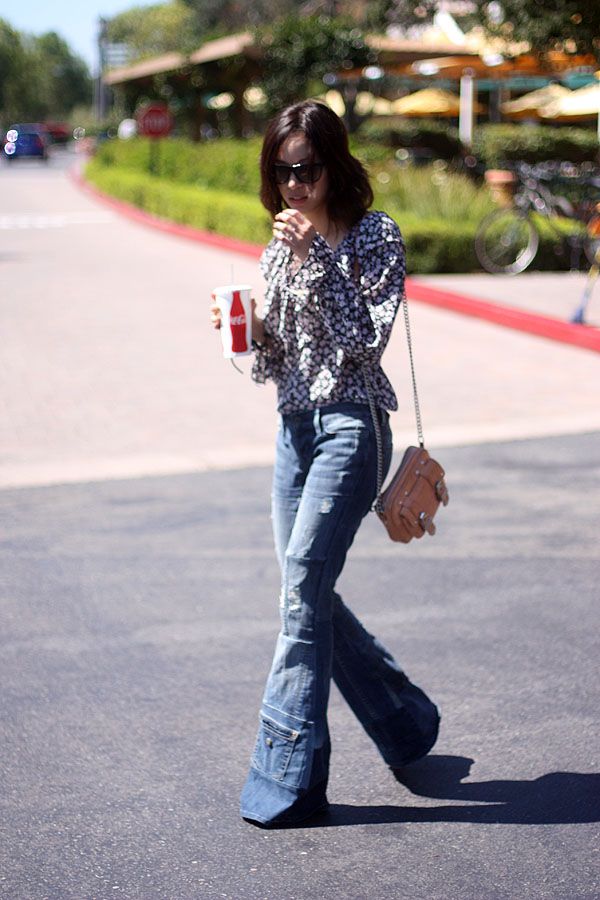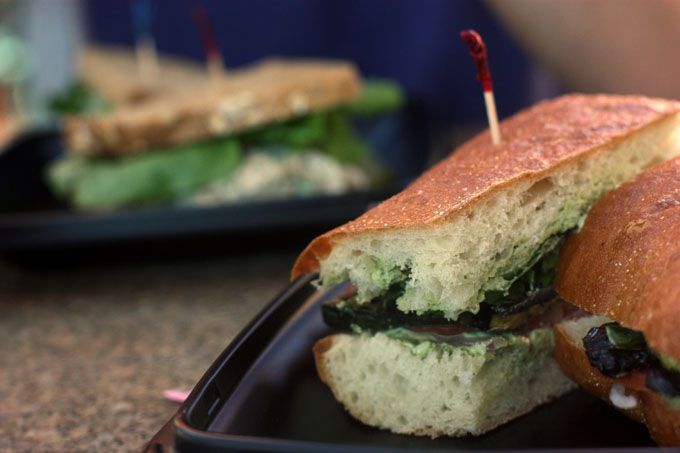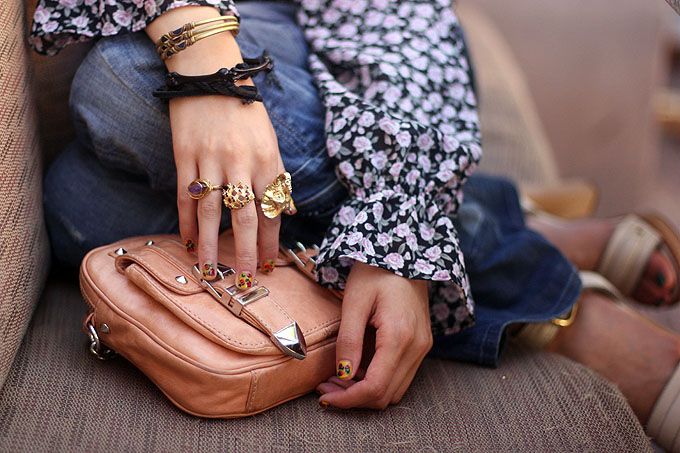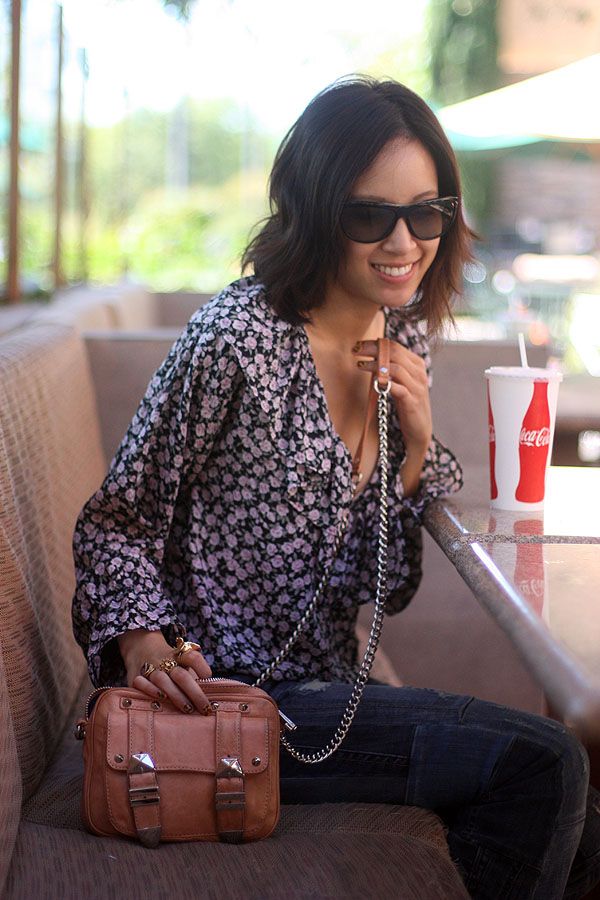 Vintage blouse. gifted Hudson jeans. Chloé shoes. Rebecca Minkoff bag
What I wore yesterday getting lunch with the boyfriend at Mustard Cafe. I love how Irvine provides public lounging areas to eat in nearly every mini plaza. It makes the perfect setting to awkwardly take pictures of your outfit after a good ciabatta portabella sandwich and three rounds of iced tea.
Never thought I would indulge in two things: nail art and hippie jeans. Got bored one night with a friend and we pretty much tested out every type of nail art on our fingers, and I finally settled on the floral as seen on
Refinery 29
... but not quite as clean. As for the jeans, they might be my new love interest. They're disgustingly perfect.. patched from recycled denim, distressed in all the right spots, and an added bonus of tricky pockets hidden in the flares. Definitely a close to perfect weekend.