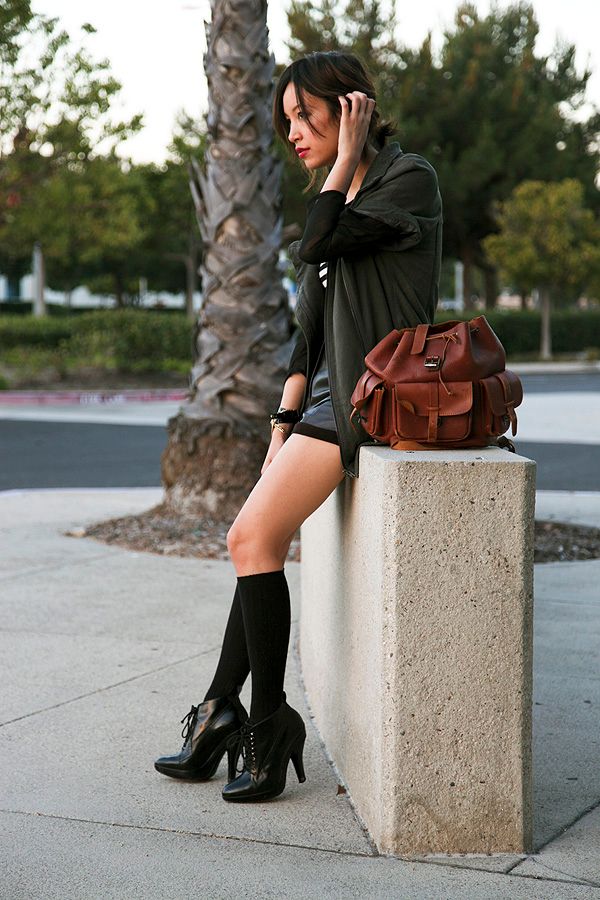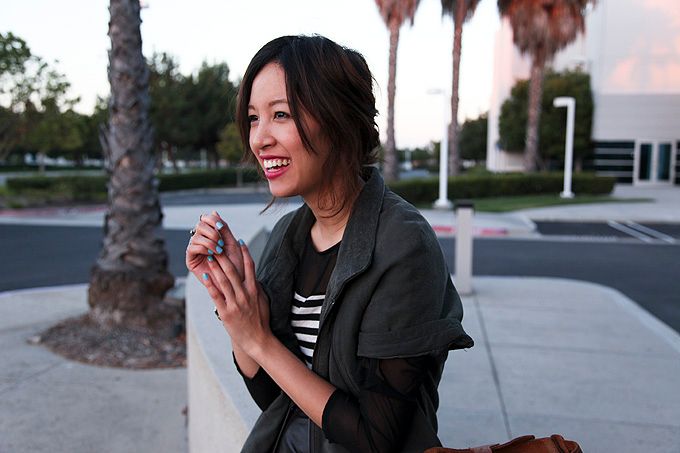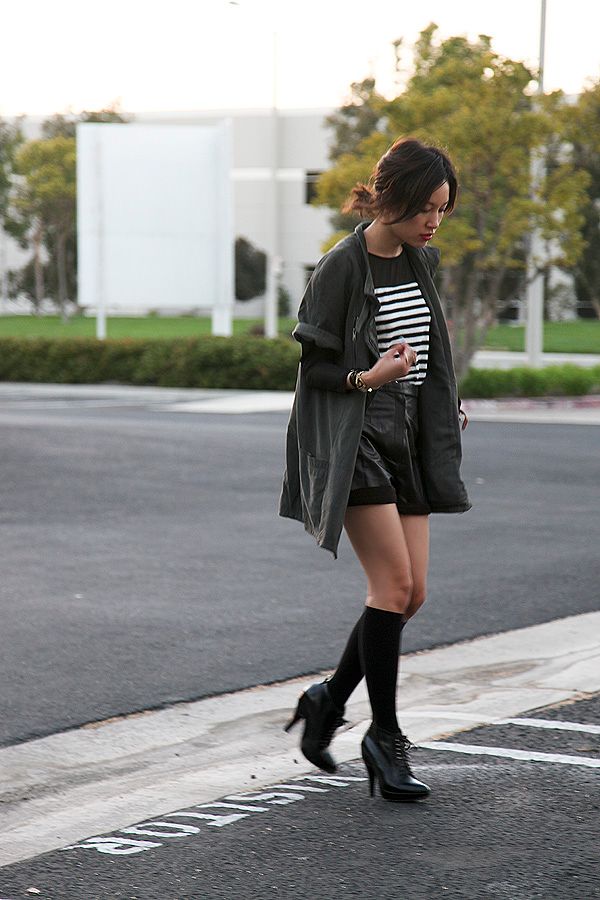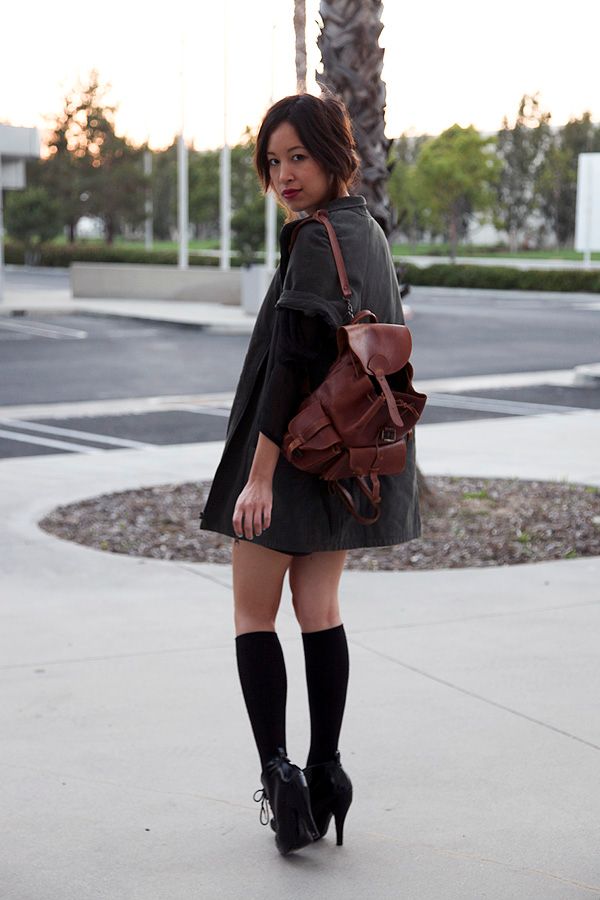 Vena Cava jacket. W.A.R. shirt. Vintage leather shorts & backpack. H&M socks. Burberry boots. OPI nails in What's With The Cattitude.

Pardon the grungier look... I think I'm going through a lazy "hipster" phase where girly things just aren't appealing to me. All aside, I went to Wasteland on Melrose to get rid of things and specifically drove to LA for
just that
... and to buy a chair. Whilst waiting in line to sell, the boyfriend - same guy who scolds me for buying more clothes than I need - encourages me to swift through the racks so I can stop fidgeting or whatever. Sitting alone in the normally finger-tight racks, the holy grail of militarism and leather-goodness, a brand-new-with-tags Vena Cava jacket in a size small! Threw it on and I'll be bold to say it: I haven't felt more in love with an inanimate object since my first pair of designer shoes. I prayed that whatever I made at the selling station would be enough for the jacket, but I couldn't financially justify it. I got it anyway. But not the chair.