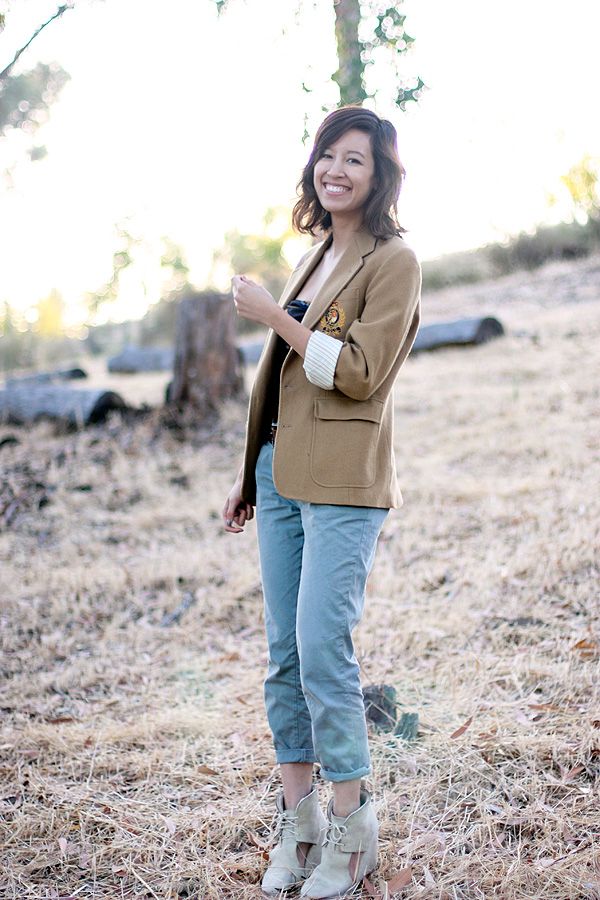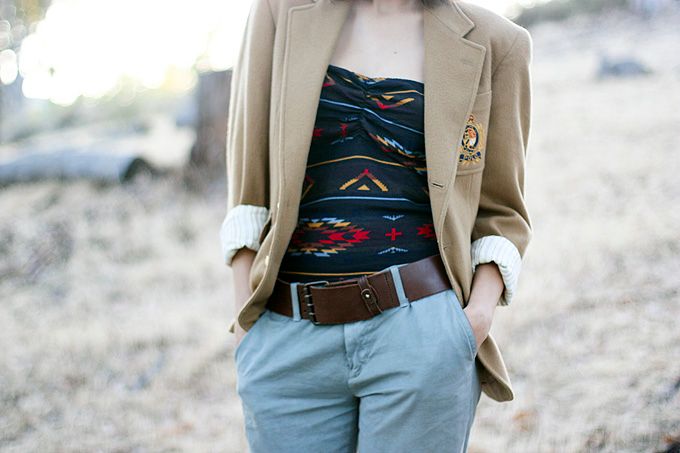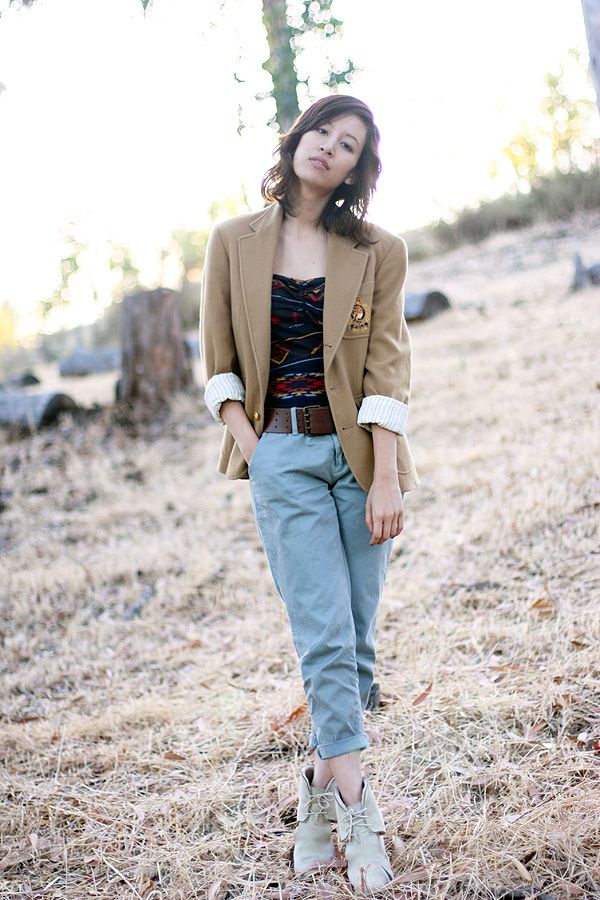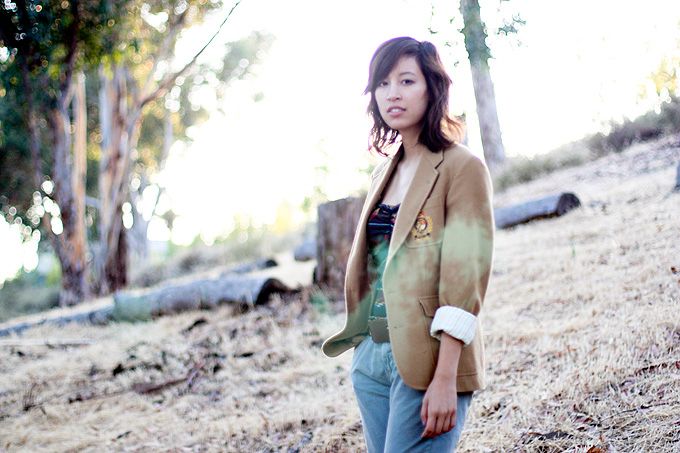 Vintage Ralph Lauren blazer. Obey tubetop. Kasil x Taylor Jacobson pants. Madewell belt. Opening Ceremony shoes.
Cut off a couple inches of hair in this pic taken of me last week, but yesterday I cut off another two inches, like above my shoulders short. So excited for short hair and this tube top to fend New York's heat in a week! Also much needed were these awesome cargo-ish, military inspired looking pants in a distressed teal - such an odd combination that I would have never in a million years put together in my mind, but they work here... and they're my new favorite pants.
Must get running - need to be out of the house and in this amazing weather! Happy 4th of July everyone!

(yay for tacky animated gifs from mass office emails)