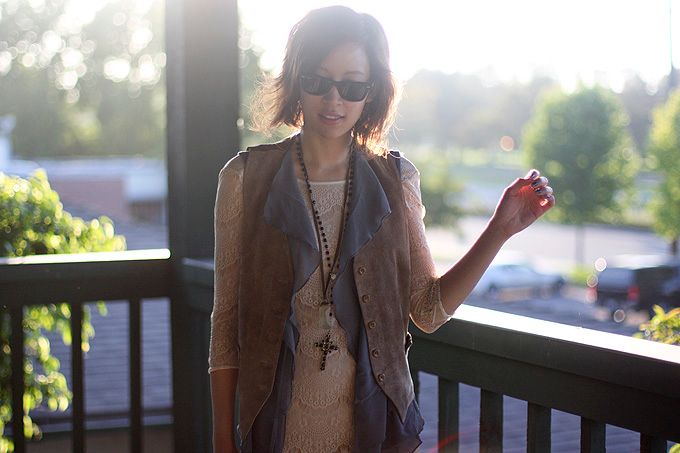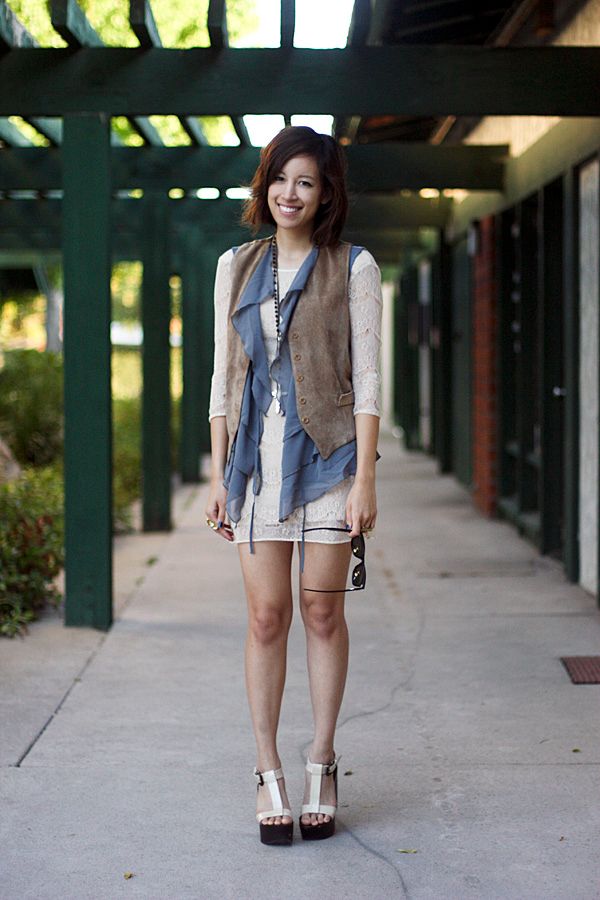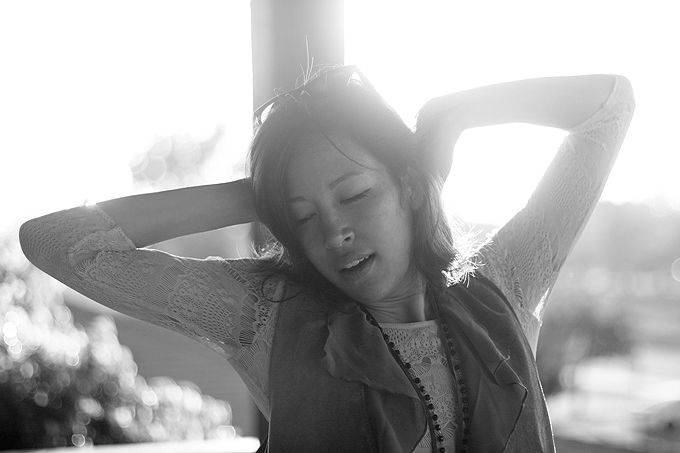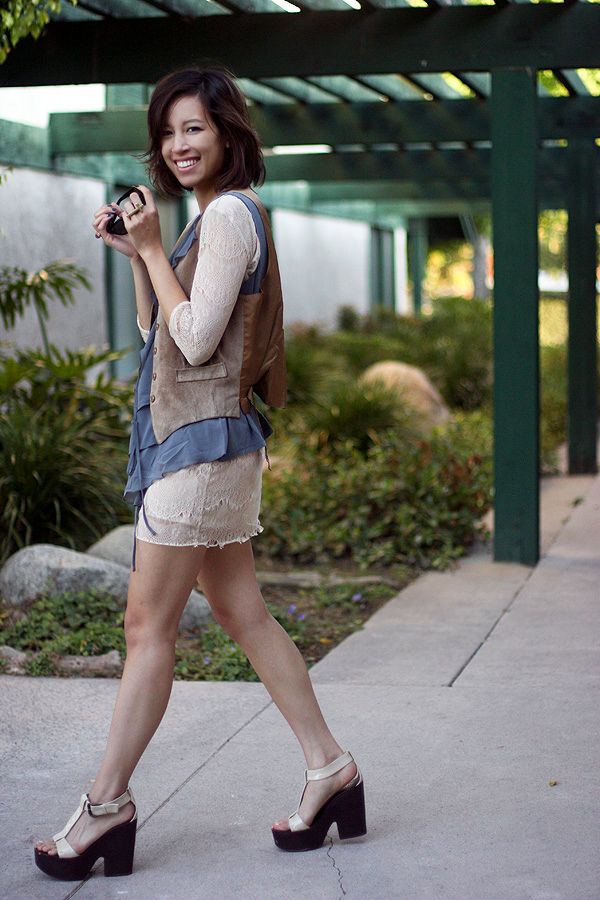 Lace dress from Threadsence. Logo Instant Chic vest. Vintage suede vest. Giuseppe Zanotti wedges
Say hi to my favorite summer dress, complete with the perfect shade of nude, amount of exposed skin (including a deep u-neck back reminiscent of American Apparel), and not-too-obvious lacey material. So I've pretty much been living in this dress and pairing it with clothing scattered across my bedroom and in the backseat of my car in an attempt to make it less obvious that I already wore it the day before.
Also something duly noted tonight while searching high and low for potential shoes on eBay, I have a thing for clunky wedges and ankle boots. Searched all night to no avail. I'm in a shoe rut.