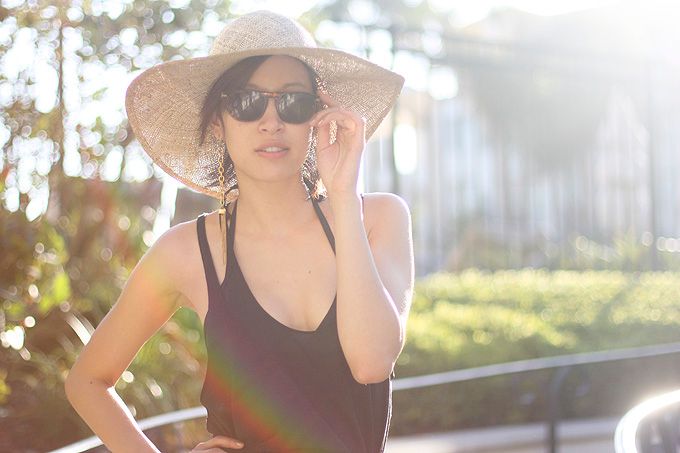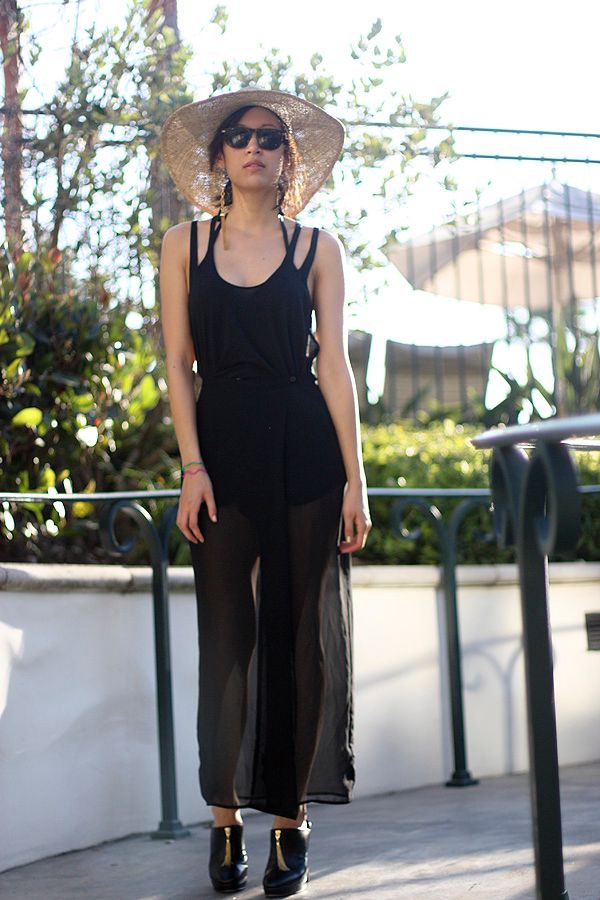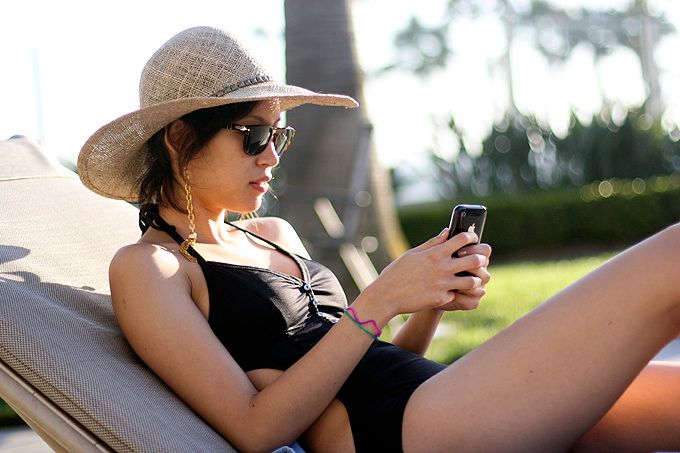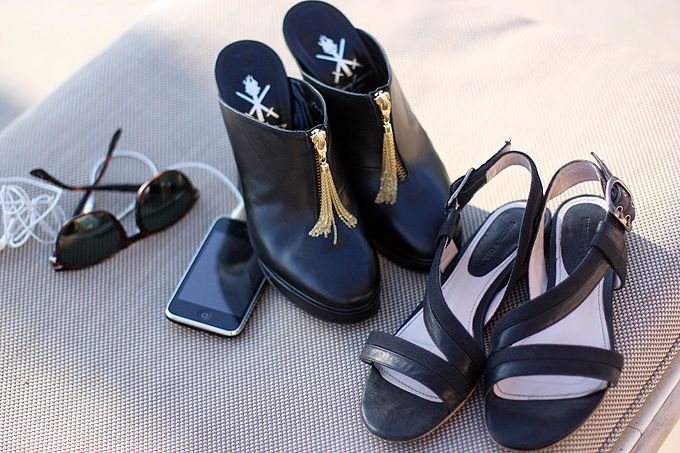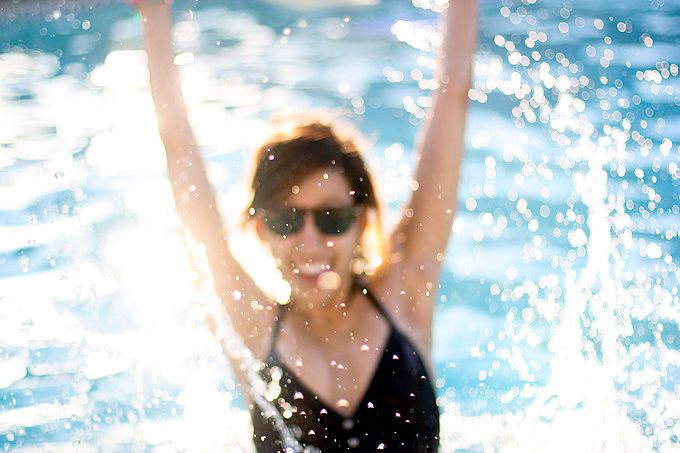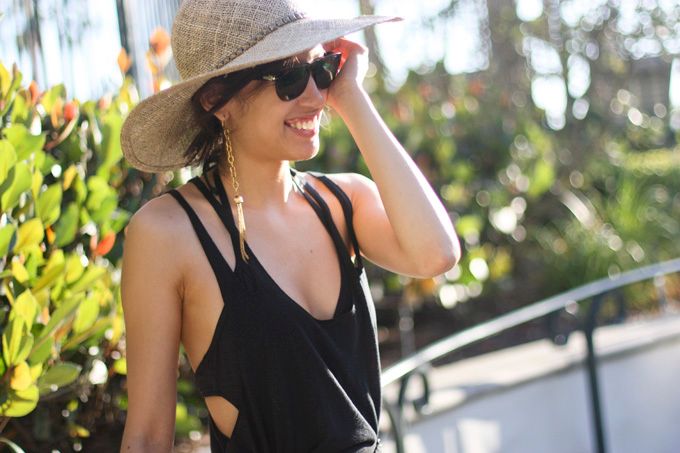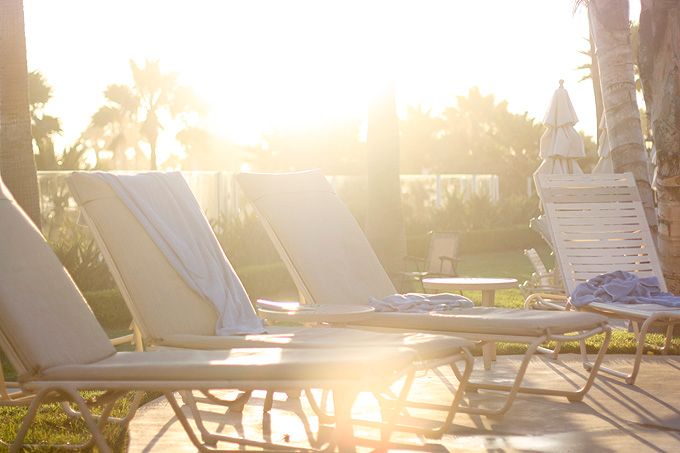 Obey hat. Quiksilver bathing suit. Vintage skirt. Rumi x RVCA tank. Opening Ceremony shoes. Persol sunglasses.
Spent the weekend sneaking into nice hotels on PCH to beat the heat and relax in some pathetic pseudo-vacation. The goal was to make the pool while it was still sweltering hot, but sitting at home gets the energy sucked out of you to the point that leaving the house just seems too heavy of a burden. Funny how I managed to bypass NYC's massive heat wave but came back to a hotter California. We finally got out of the sans-air-conditioned home and made it to the pool right when the temperatures started to delve. Pretty much meaning "heated" pools never really feel heated unless you're in the jacuzzi or it's still 95 degrees out.
Also managed to have a sudden urge to cut the lining of this skirt two minutes before my friend picked me up for shabu shabu. Got way too scissor-happy on the lining and cut it way too short and savagely poor. I should never yield a pair of scissors in the heat and be anywhere near my closet. I've had one too many close calls and a number of cherished items that couldn't be salvaged.
Just strangely noticed the abundance of Orange County derived brands I'm wearing. Yay! I support you Costa Mesaians!