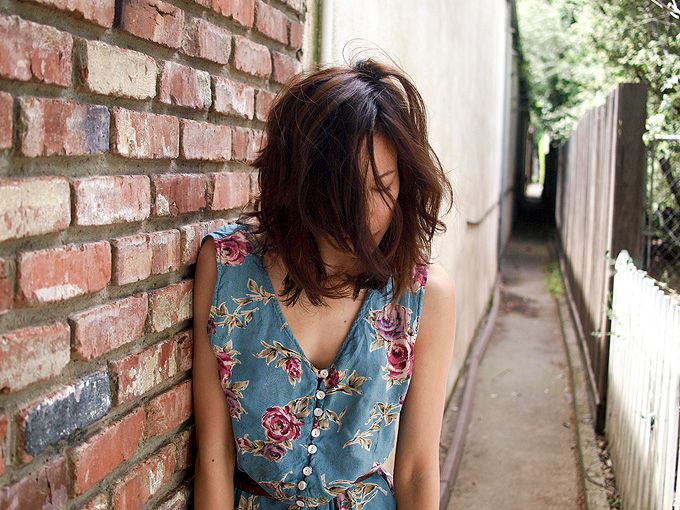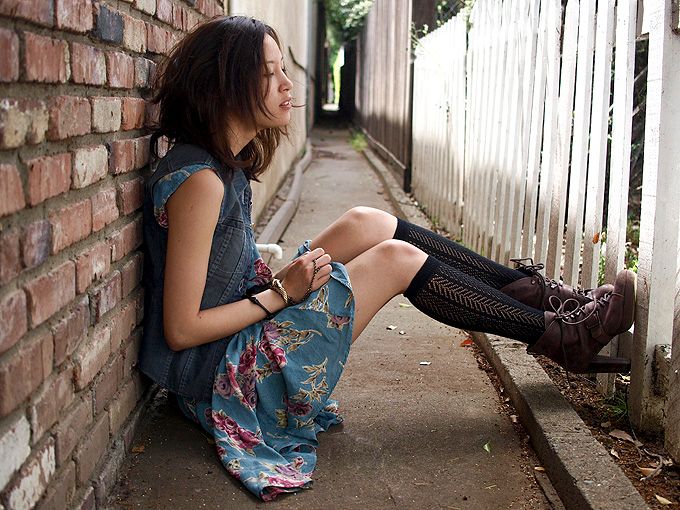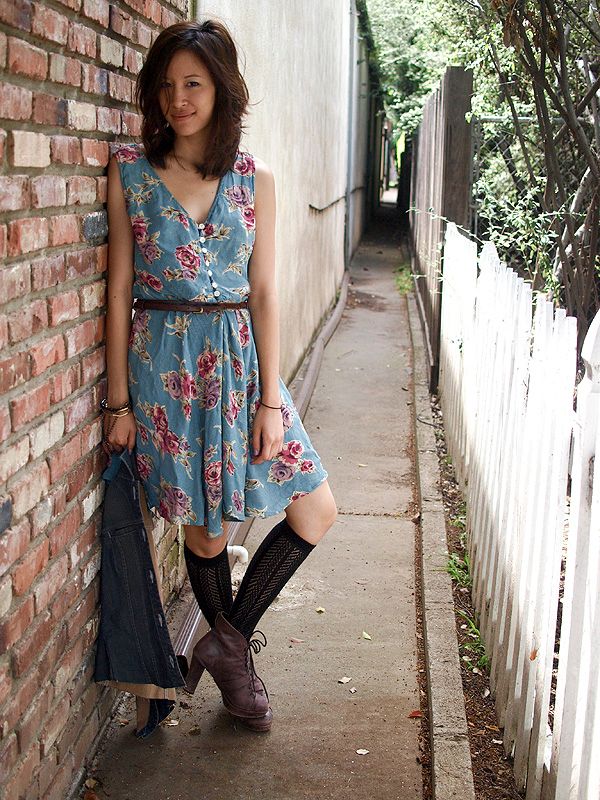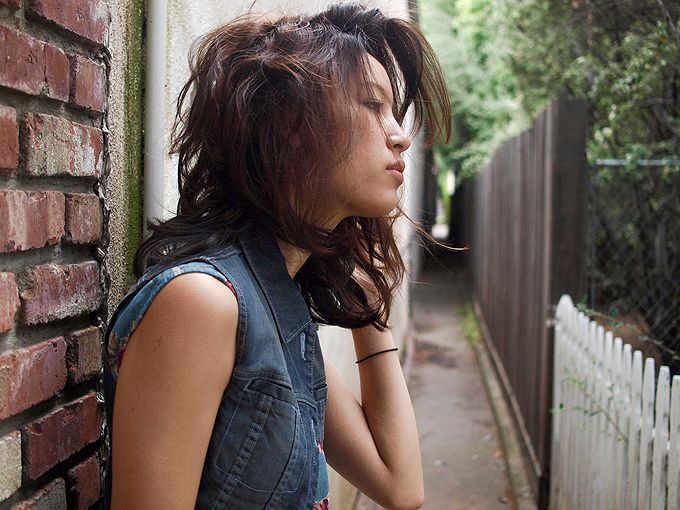 Vintage dress. Urban Outfitters socks. Seychelles boots. Superfine denim vest.
Sorry for the slow-down of posts; I've had a rough few weeks, which sucks because I finally revived my closet after feeling inspired to shop again. Imagine pale pinks, overdosing-denim, camel-tones, and gold details. Hoping to pick up the blogging pace when school is out - which I am so excited about because I am finally transferring out and got accepted to University of California, Irvine! I know a few readers attend UCI, so if you see an overdressed, clueless asian girl regrettably walking around in heels the first day of school, say hi.
Wearing one of many sweet finds from a recent thrift-run that injects a much needed dose of cyan into my life. I seriously couldn't resist the print - the dress was a bit dowdy and once a maxi dress, but a few snippets to the hem and wearing the back buttons to the front instantly makes it almost Topshop worthy.
Oh, and my hair is getting redder and more orange by the day. Must do something about this soon.