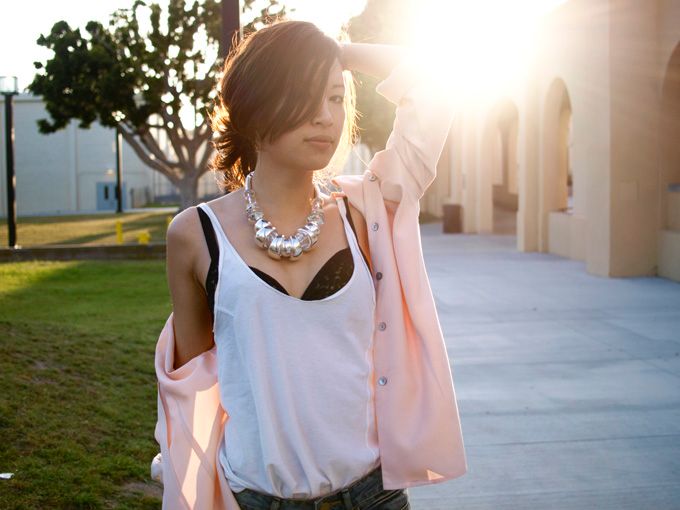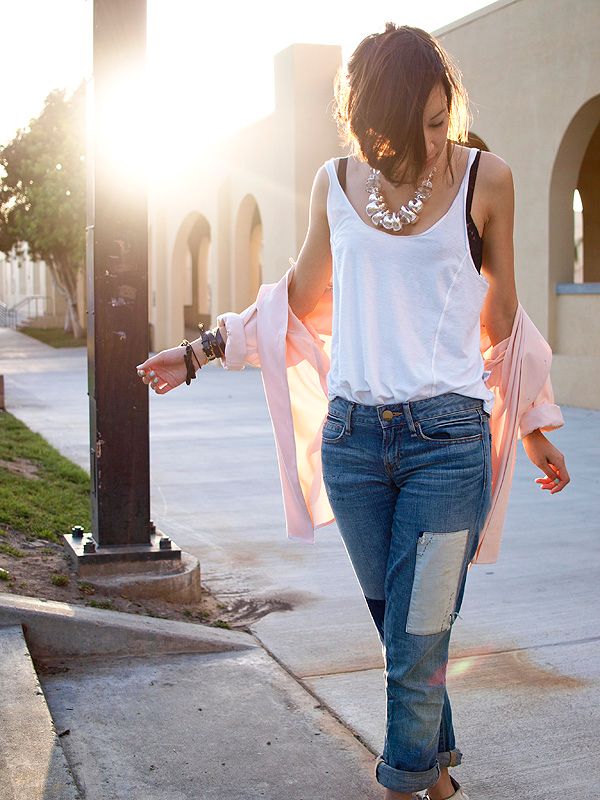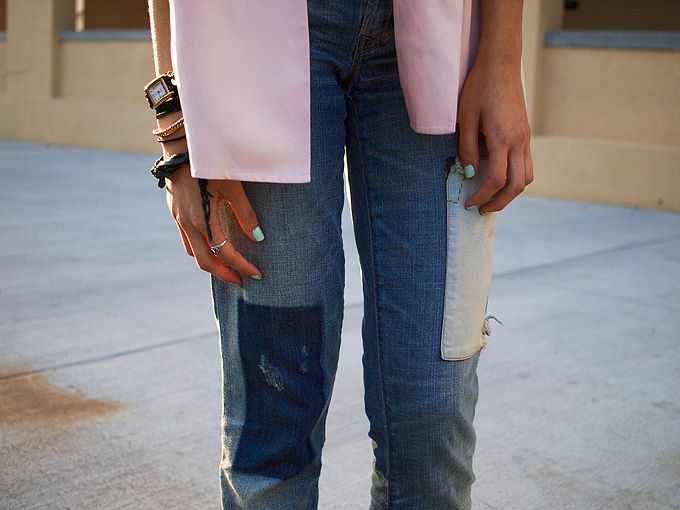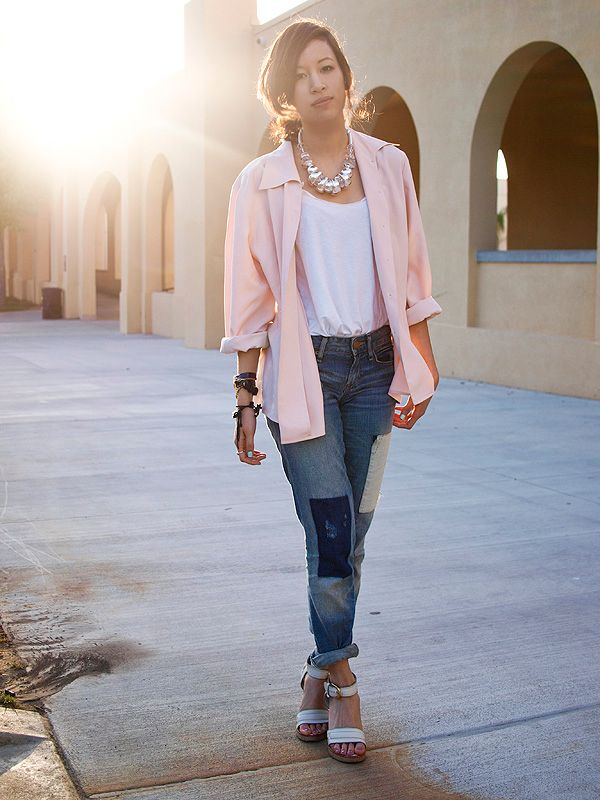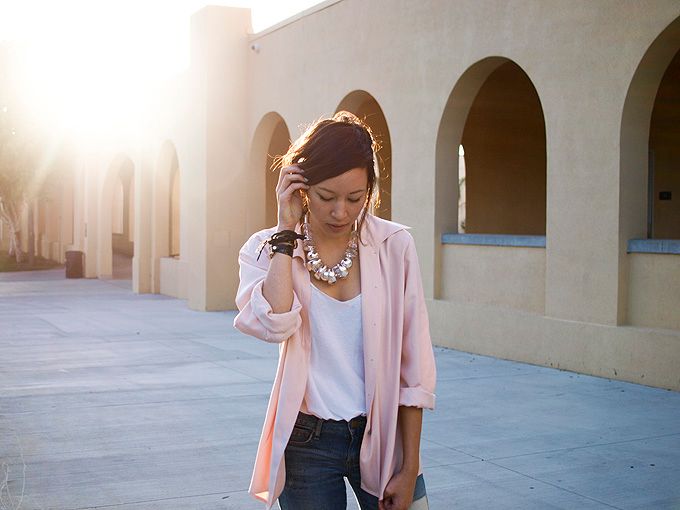 Sonia Rykiel x H&M bra. Erin x RVCA tank. Gap jeans. Chloe shoes. Vintage blazer. La Mer watch. Loehmanns necklace.

Found this blazer hidden deep in my neighborhood Goodwill equipped with unflattering shoulder pads but amazingly lends a stronger silhouette when needed. I tend to rip off all shoulder pads from vintage finds simply because I feel they belong in the 80s, luckily for me, this salmony-silky goodness' shoulder pads are detachable which instantly transforms to your average button-up with pointy lapels. Perhaps when I'm feeling a bit adventurous, I can snap in the rather subtle shoulder pads if I can remember where I put them.
I also declare GAP the coolest underdog ever (can we die over these
shoes
in unison?). These patched denim say it all - they also run big, so I'm more than satisfied when I fit into jeans one size lower than my average pair with room to spare.
Thank you everyone for the congratulations and UCI welcome! Definitely looking forward to Fall.