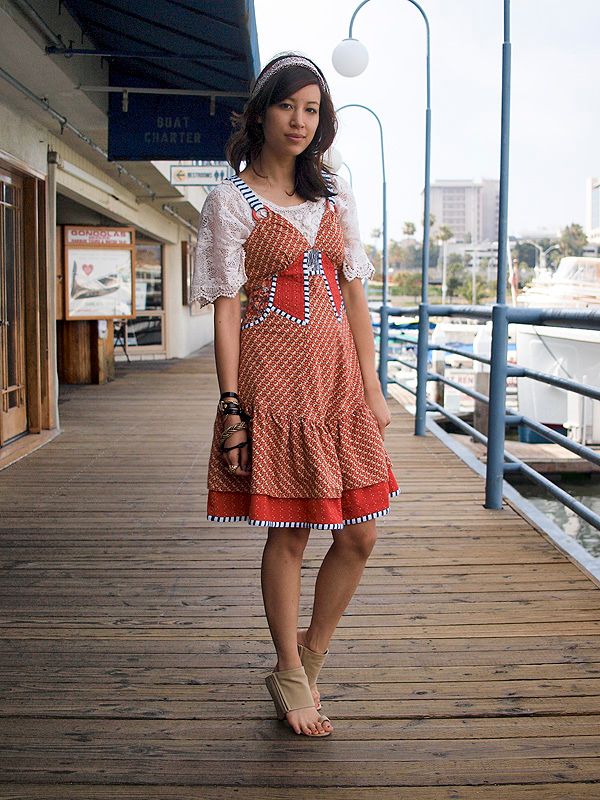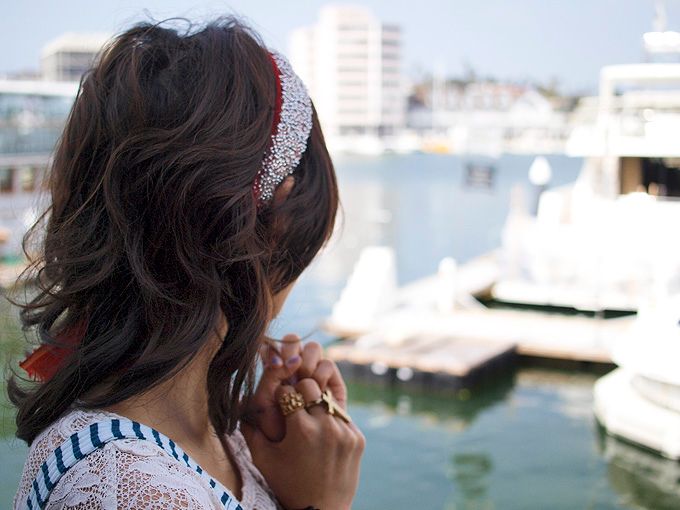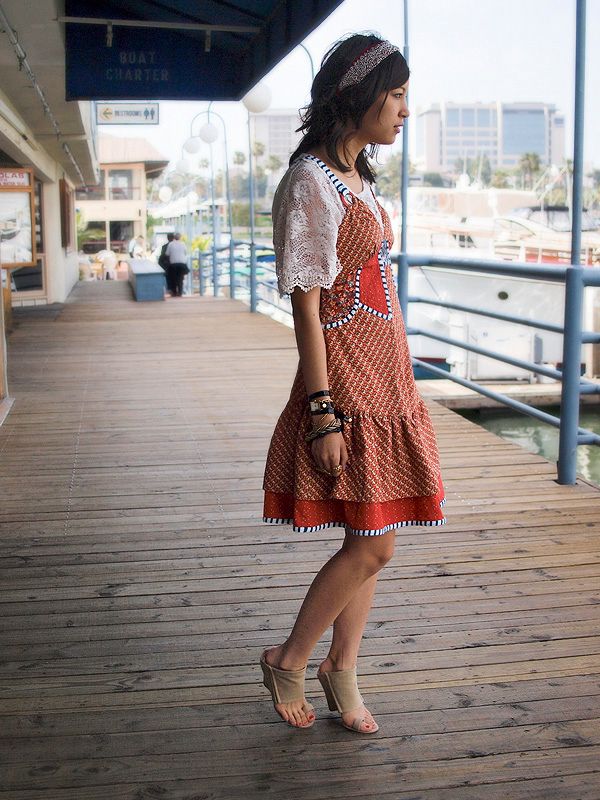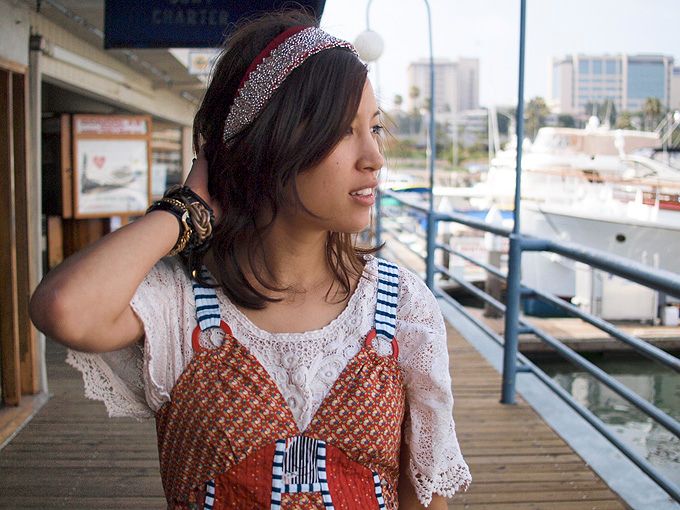 Marc Jacobs dress. Forever 21 Shirt. Maison Margiela shoes.
Felt like I didn't abuse the winter enough to get layering and bundling out of my system, so due to my usual bad-timing, I am now tending to my compulsion by pairing things over things that I normally wouldn't wear. I found his whimsical printed at a secondhand shop reminiscent of a 60s apron and hoped to obscure it by off-setting the loudness with something more soft.
Posted this sequined mesh thing in my previous post and here it is, poorly wrapped around my head with tatty holes and ribbon. Not much of a DIY-er but am still dying over the gorgeousness of this and its ability to make any outfit whole. I definitely want more head jewelry but not in a Blair Waldolf kind of way.