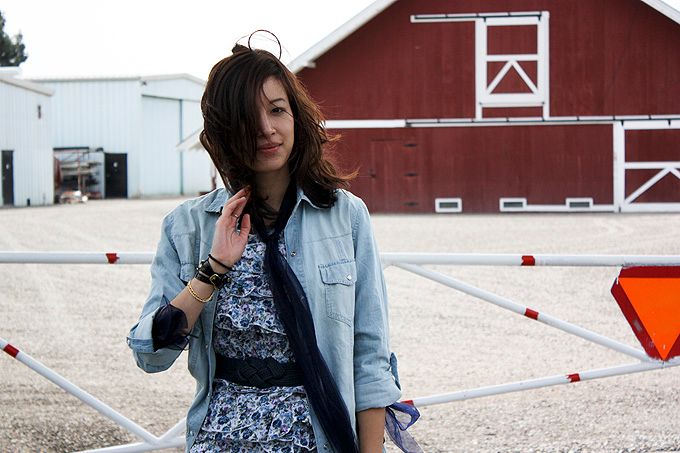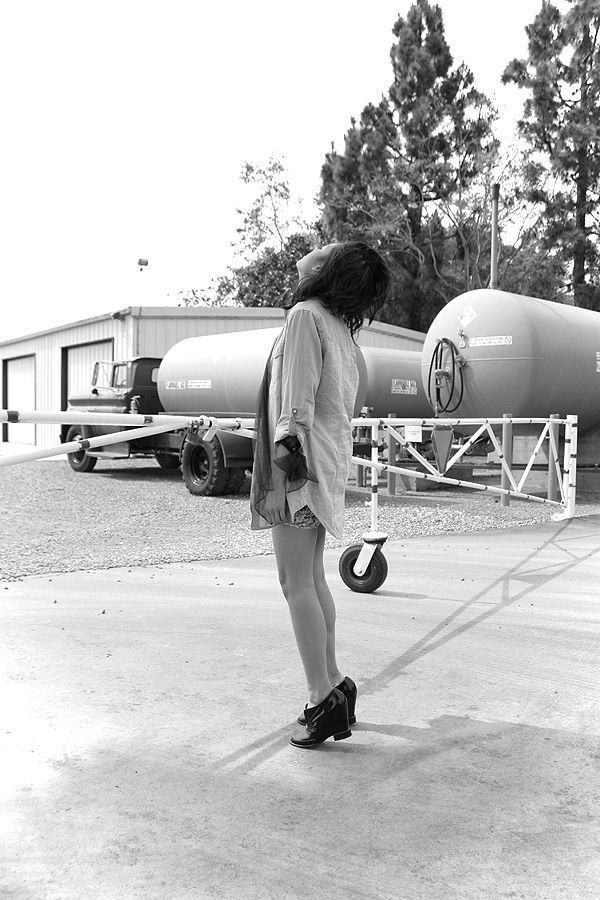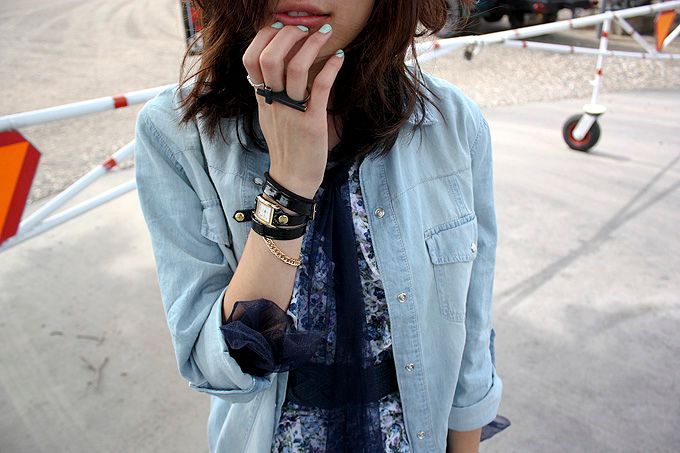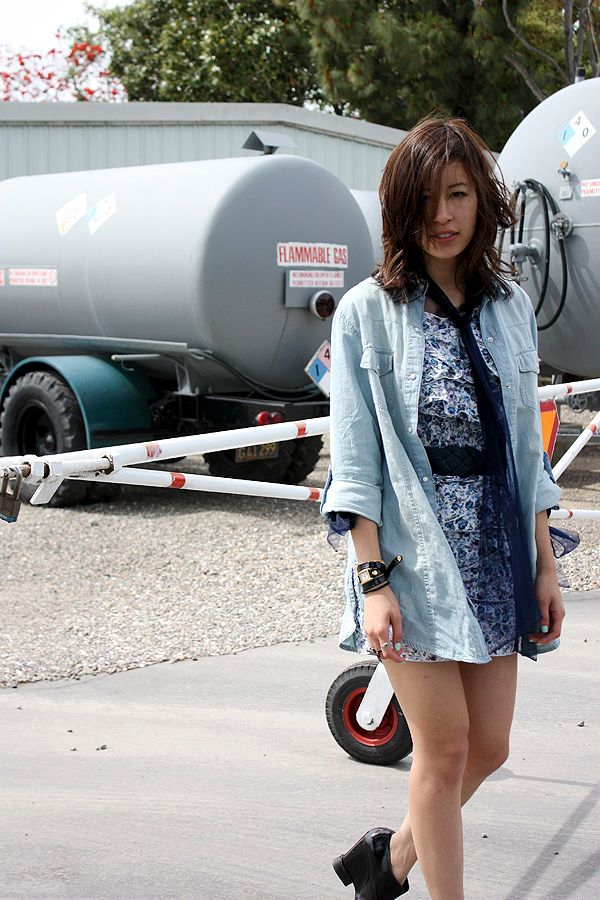 Modcloth dress. Zara denim shirt. Rodarte x Target blouse. Chloé wedges. La Mer watch. Secondhand belt.
During my trip to New York this previous season, I not only met a ton of really cool people, but among these said really cool people were several staff members from Modcloth. You can imagine my excitement when Turi reached out to me and asked if we can collaborate further and actually get a dress named after my blog.
The cool floral print is actually more lovable in person, and the wrappy ruffles muddle me with its quirky tiers and asymmetry. I opted the default belt with one of my own and layered it over a sheer blouse. Click here to see
my interview
for their blog as well as
my favorite Spring items
from their website. Thank you Modcloth and Turi for your wonderful gifts and hospitality.
Other fun amenities that will be pointed out via bullet points:
While combing through my neighborhood Goodwill, I stumbled on a ton of Rodarte dead inventory donated by Target - this blouse came home with me for two bucks.
Light-washed denim is so much cooler than raw denim.
I've been dying over this La Mer watch for ages but would not succumb to dishing the money (I know I had to have blogged about it once). I almost gave in when I saw it in person at OAK NYC but realized that my money was needed to fund NYC's taxi industry. Picture of me literally window shopping.
It now sits on my wrist as it should every single day since having the time on my wrist is so much easier than digging through my purse for the iPhone time. I really just need to learn how to quickly read analog time. Thank you Tobi for giving me the opportunity to purchase my new favorite wrist accessory.