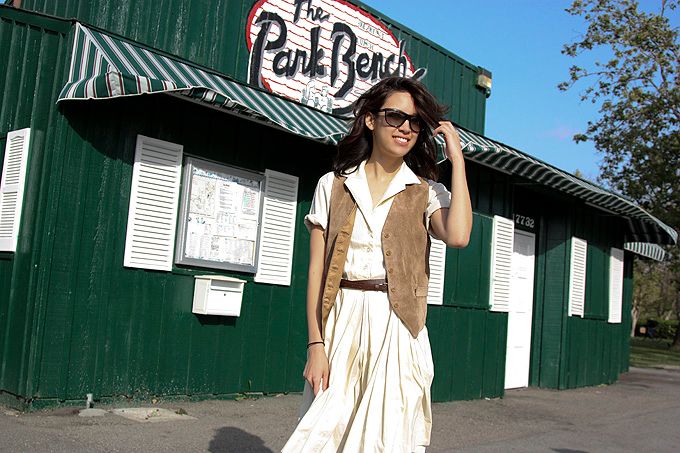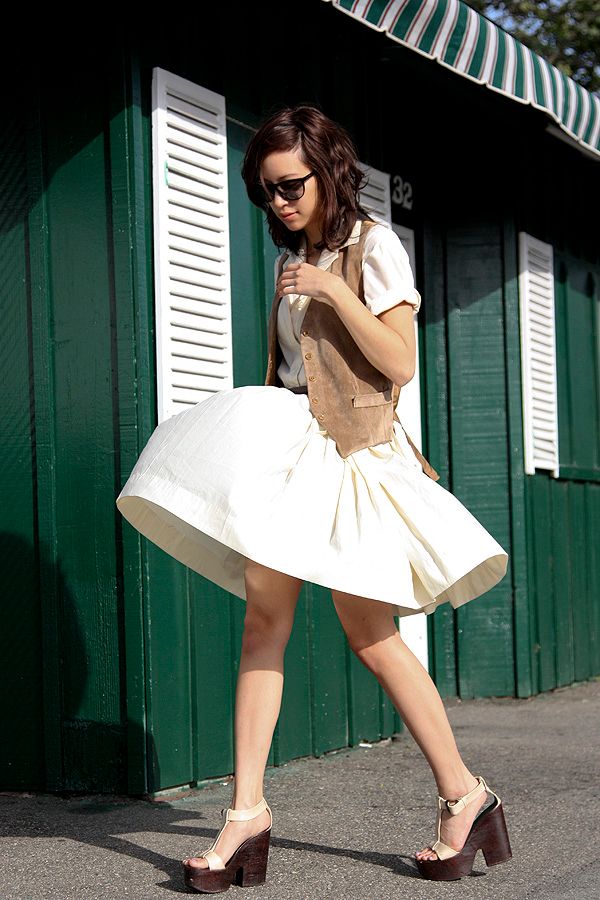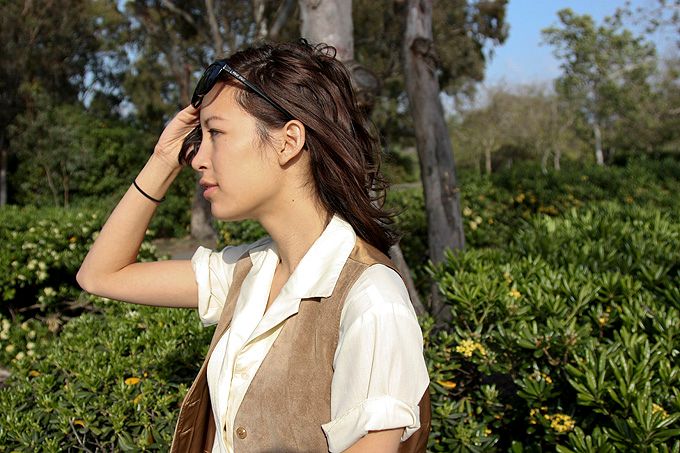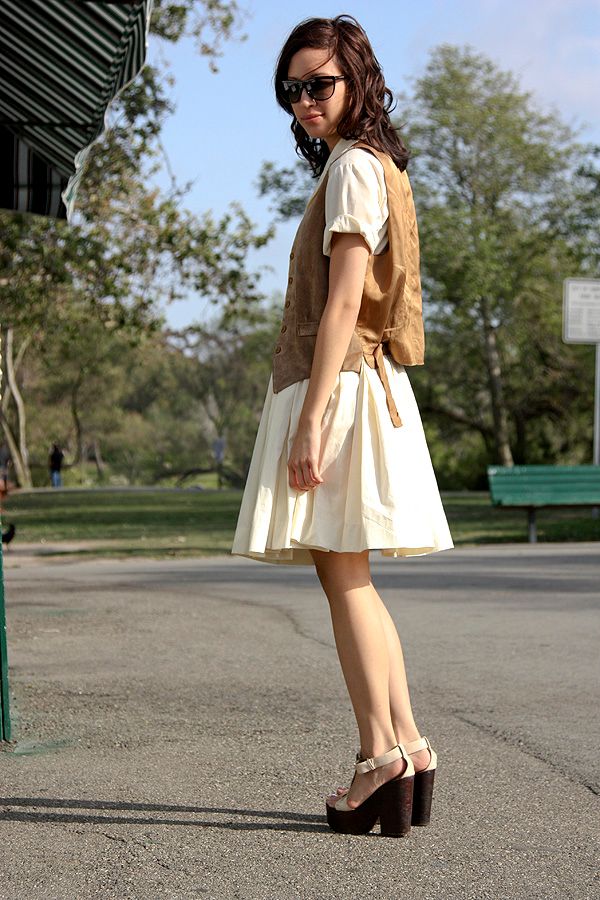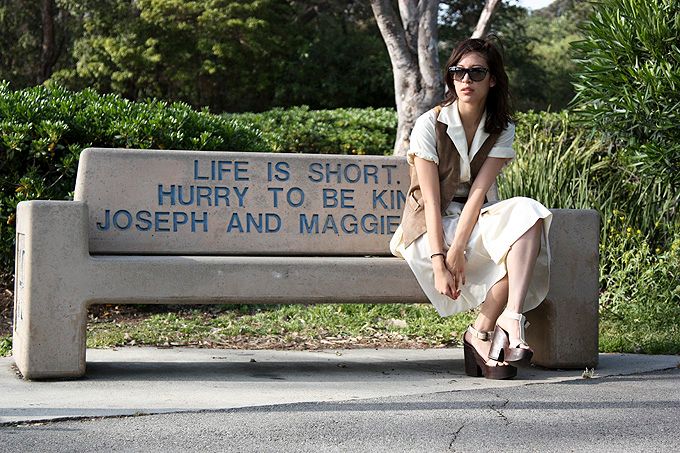 Vintage dress and vest. Miu Miu sunglasses. Giuseppe Zanotti wedges.
Yup, I devirginized my hair by weaving it a few shades lighter and redder - just goes to show how crappy of a blogger I've been since I did this almost two weeks ago. The next time I go in to do whatever to my hair, I think I am going dye the rest of my virgin hair the same shade but lighter. Too bad I dread waiting in a salon. There is something maddening about sitting in the same position for two hours.
Months of looking for new sunglasses, I finally found my dream pair. A good mixture of the vintage cat-eyed look I was going for and the wayfarer silhouette that unseeingly flatters my petite face. Being that I actually splurged on sunglasses (I've always struggled spending the extra cash on anything other than shoes or bags), I am no longer tempted to throw them in my glove compartment or my purse. Instead, they go in the most adorable, obscenely-large forrest-green velour case that I love so dearly. I lost both my Raybans anyway, so I am a hipster no more.