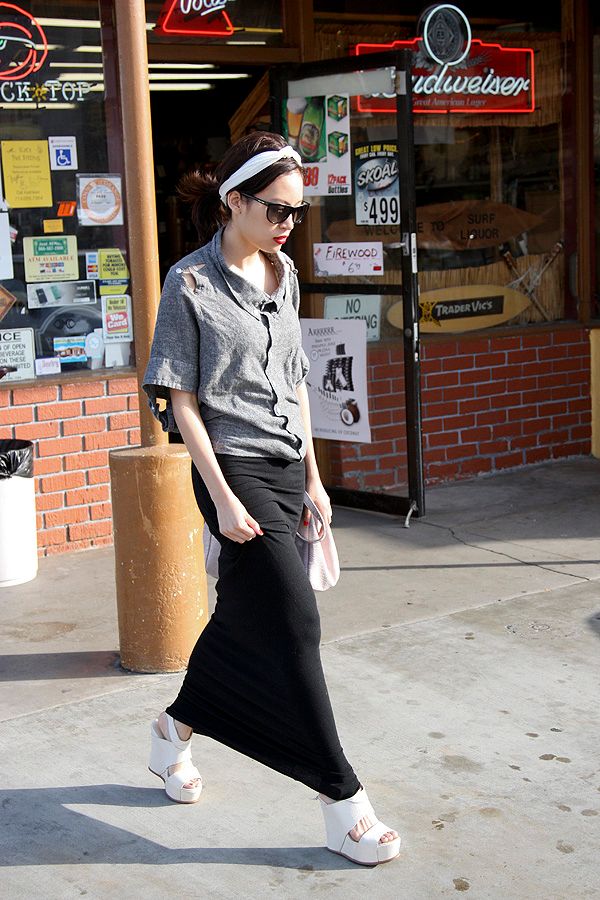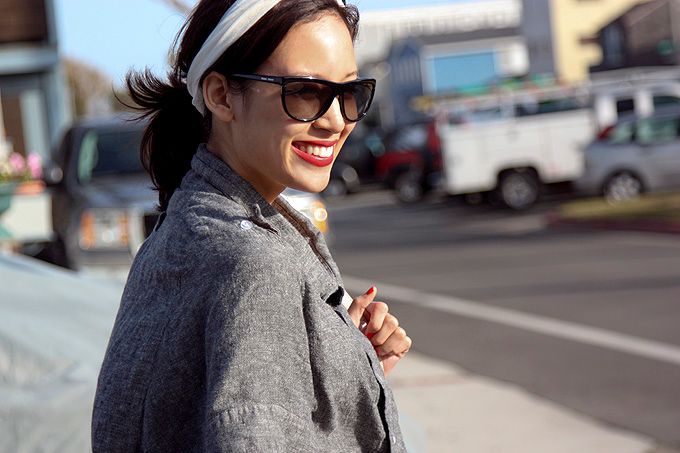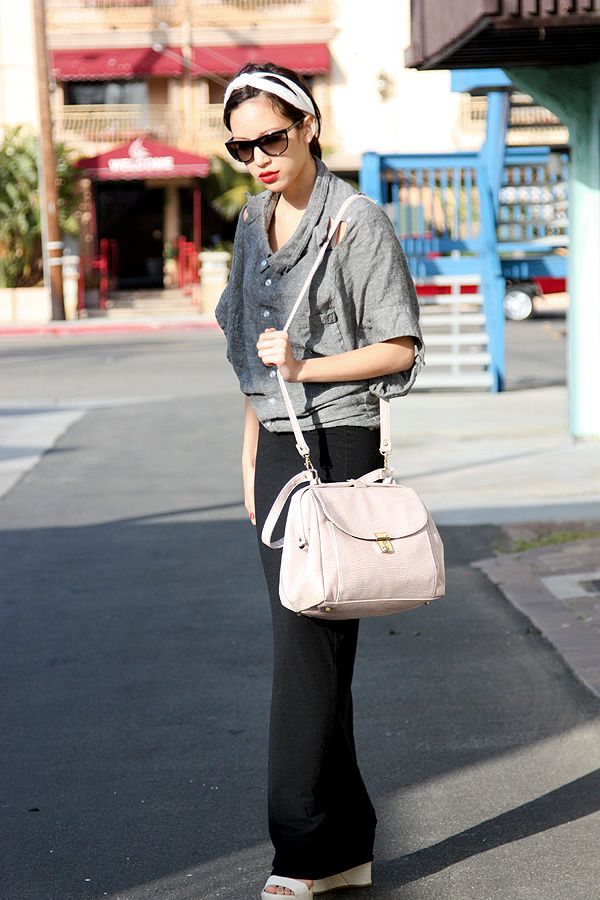 Comme des Garcons skirt. Vera Wang wedges. Grey ant shirt. Miu Miu sunglasses. Urban Outfitters purse. Forever 21 headband.
There are too many buttons on this shirt than I can deal with for my clothing tolerance. Nonetheless, it's still a favorite as well as this bag I got from Urban Outfitters last year. I really need to invest in purses with a hinged-opening because it gives me the ability to overload obnoxiously large items (ie, shoes) through the mouth and still leaves no viewing obstructions when I'm rushing to find my car keys.
The perfect Saturday night was complete with debauchery of home-made mojitos at a friend's apartment, greasy delivered pizza, botched-up red velvet cupcakes, and my first time playing LIFE on the board game. Our next project involves cooking over Monopoly.