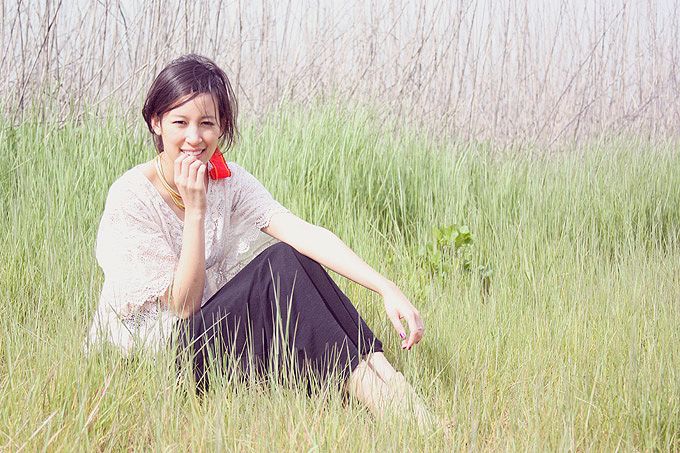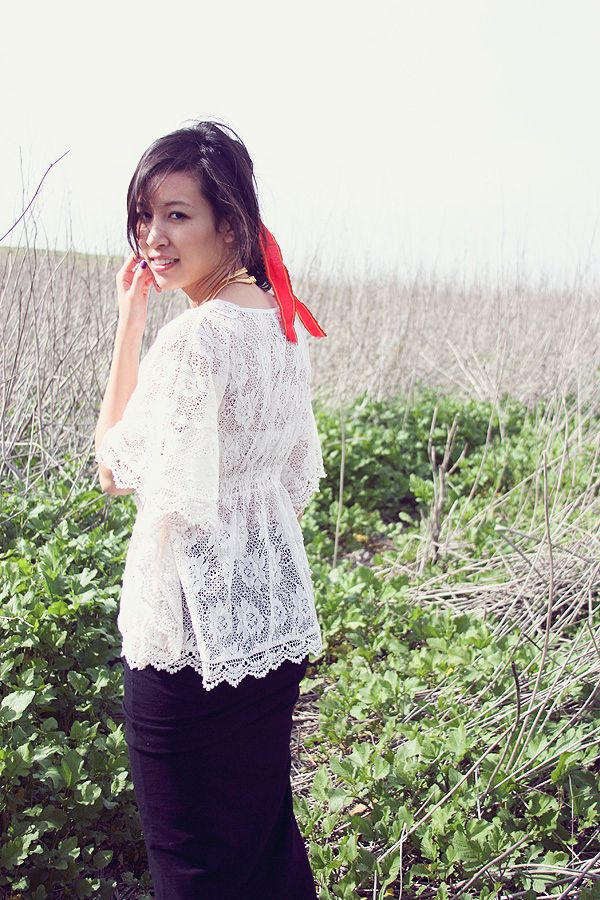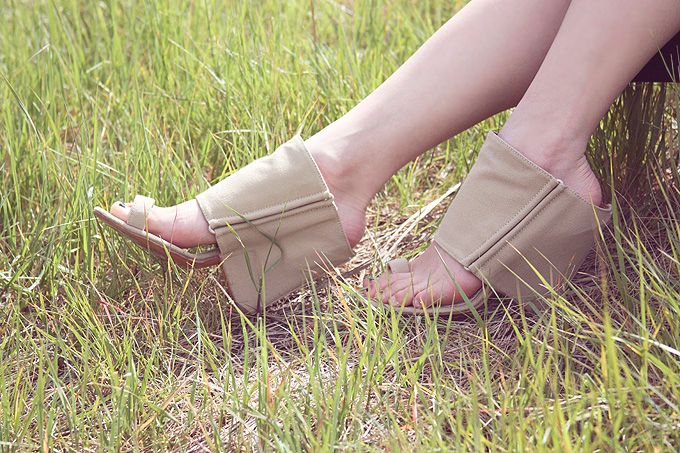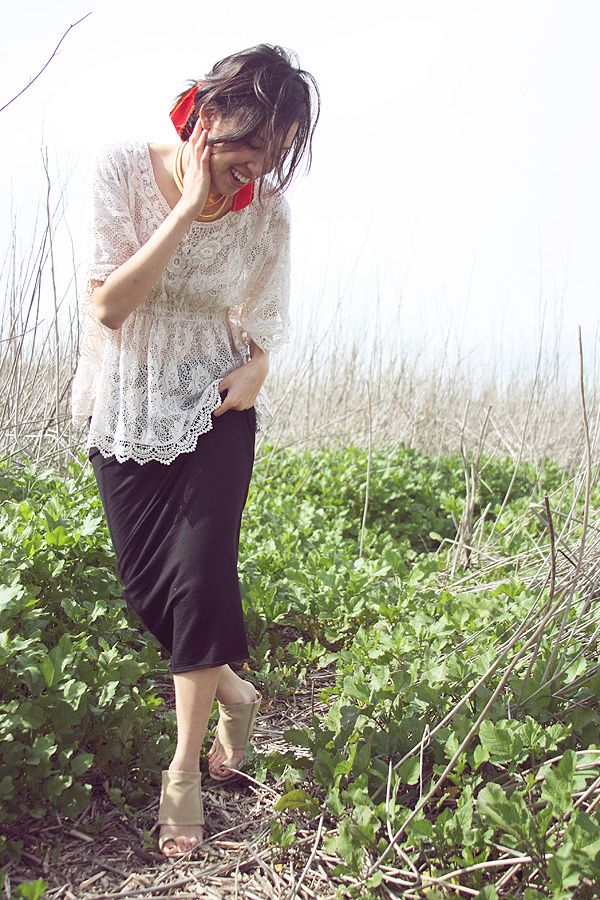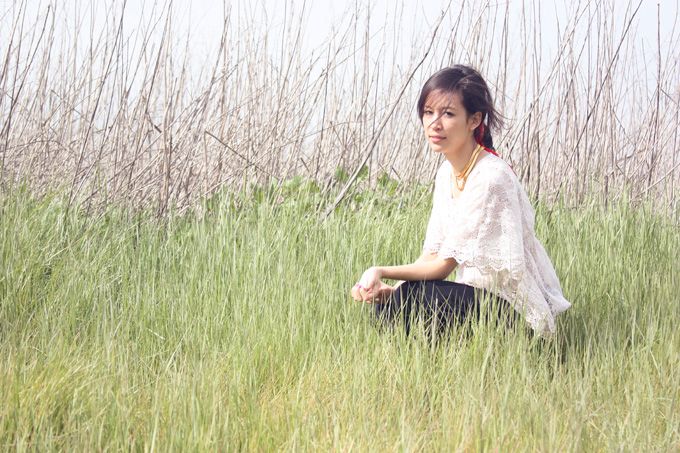 Forever 21 lace blouse. Comme des Garcons dress worn as skirt. Martin Margiela shoes.

My daily eBay browsing finally paid off when I stumbled across these stunning Margielas that I've lusted over since they've walked the runway. One day, in the place where eBay makes dreams come true, I will find the boot version in black.
So glad this dress passes better as a skirt because I suddenly found more wear for it. Really in the mood for relaxing this weekend after mounds of car trouble (details on Twitter) this week, so bring it on rain.