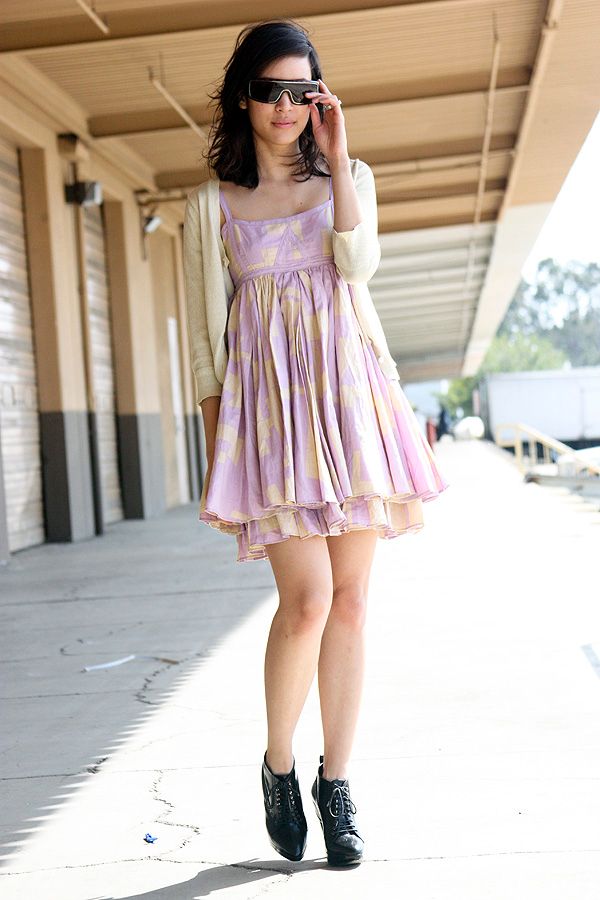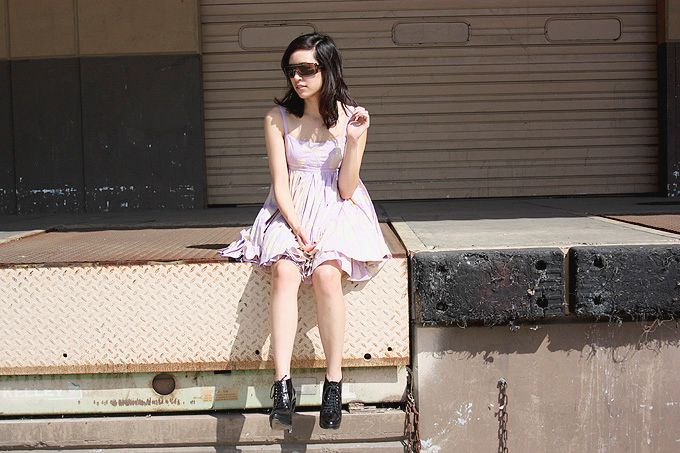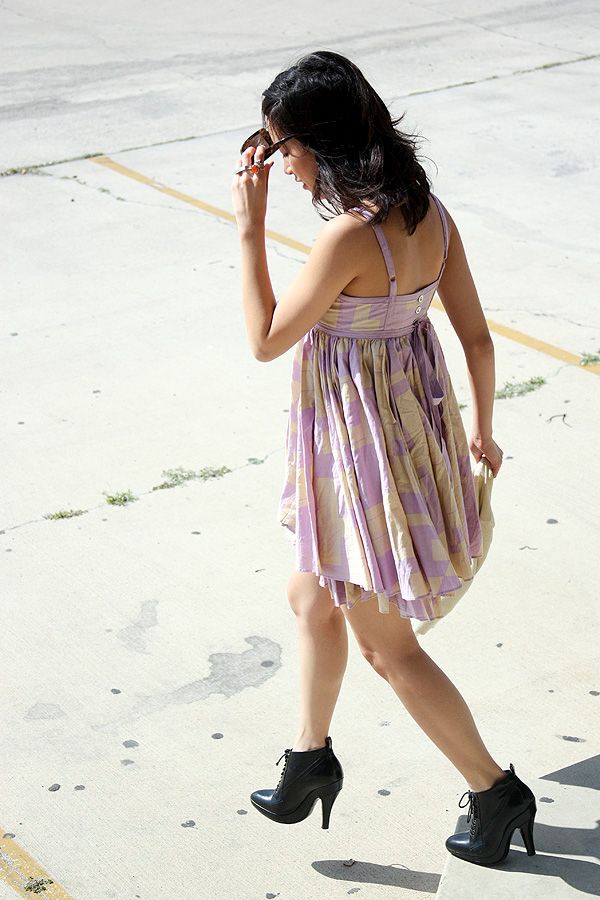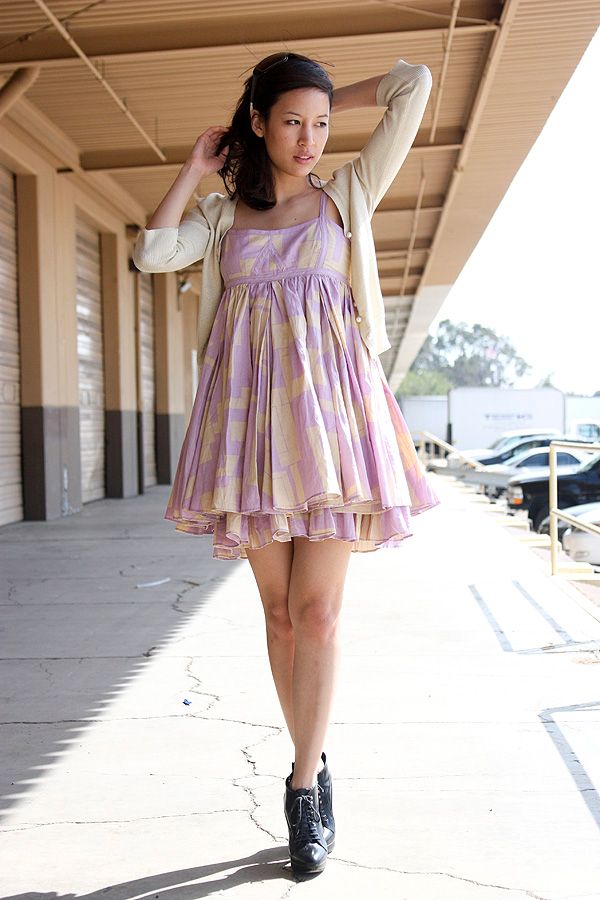 ModCloth dress. Beth Bowley cardigan. Burberry booties.
Wore my newest spring dress in an Easter colored babydoll cut. Not usually a fan of the pregnant-prone silhouette, but soon realized that it curtails my bra size to the chest of a 12 year old. Possibly too descriptive, but it's been a dream of mine - just never been a fan of breasts. Did I mention how fluffy it is? Double-layed, so good.
Went and got In n' Out in this dress with James on his lunch break and made sure to order my fries well done. The ability to customize my favorite-tasting burger with my preference of fries is enough for me to eat only In n' Out for the rest of my life (protein style <3). Followed the food-coma with a trip to a new Loehmanns where I was overwhelmed with the shiny collection of designer sunglasses highly discounted. I picked up these Donna Karens that remind me of Margiela l'incognito sunglasses, only a lot less cooler.