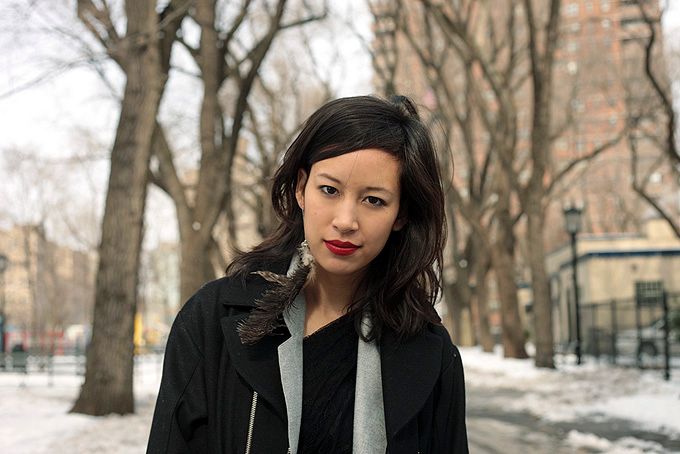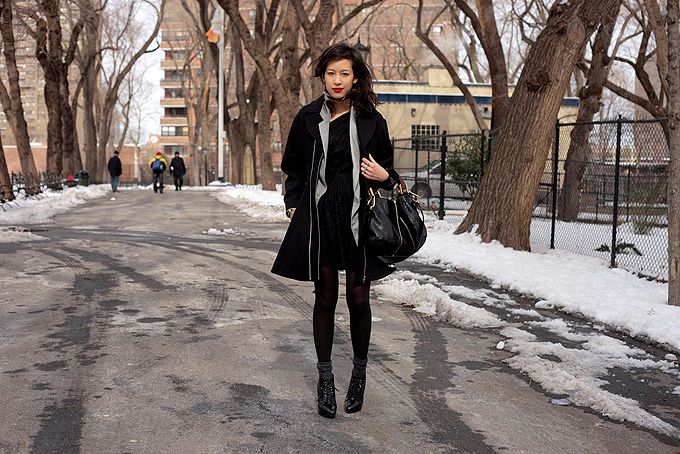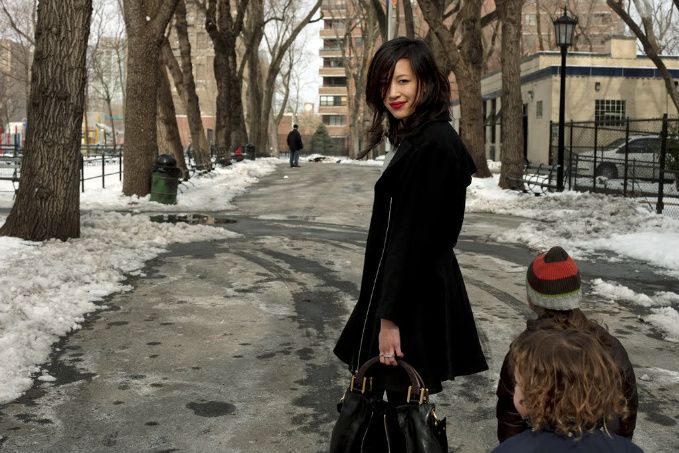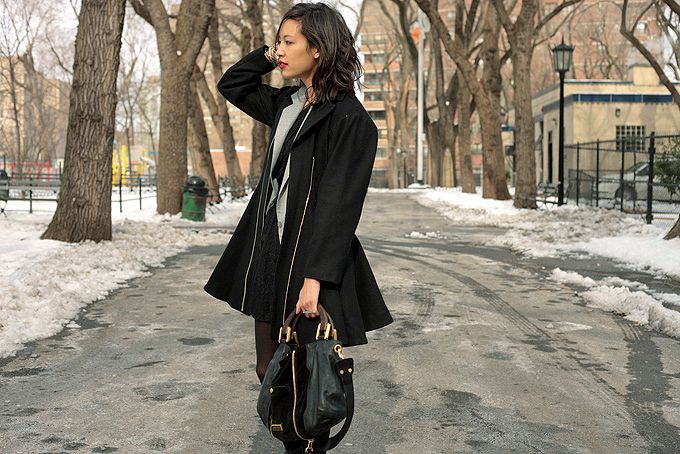 H&M Jacket. Topshop x Kane dress. MM6 by Martin Margiela blazer. Burberry booties. DIY feather earring.
Feels like forever ago since I was in New York, so I'm sure you've all heard of the
Chictopia
conference mentioned by the plentiful, attending bloggers already. I hate to beat a dead horse, but the picture above was taken moments before the conference started. Fruitful with information and a million stylish girls that made me feel totally under-dressed, meeting all the bloggers was the highlight of it all. Seriously, it's a creepy concept of meeting all these people that you've only known on the online world, then to see everyone in person. Thankfully we all got along and went out every night for further debauchery.
I've been a Chictopia user for a while and could not have been more honored that Helen invited me along the awesome trip to New York - thank you!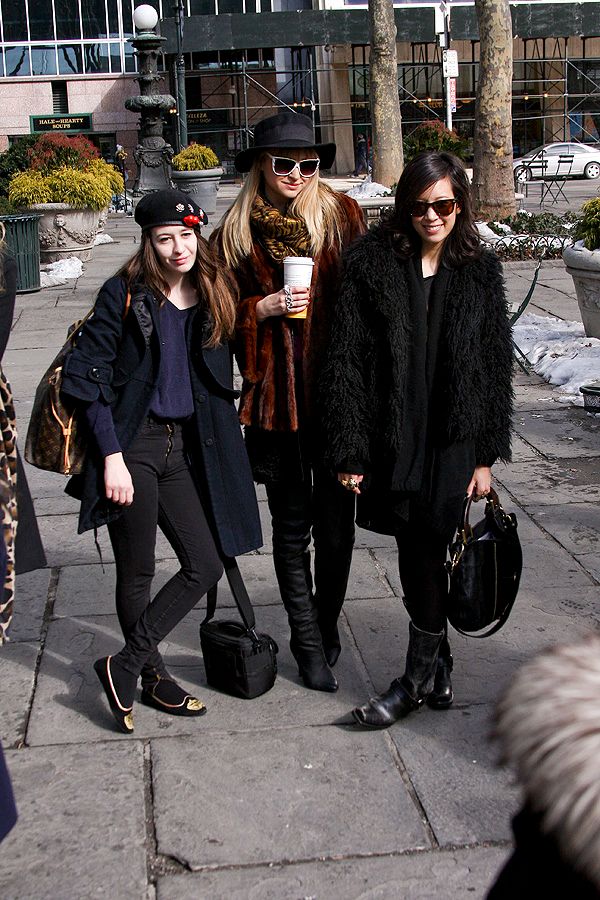 I resort to all black outfits when I'm feeling lazy - it's a blank canvas to play around with shapes and textures!