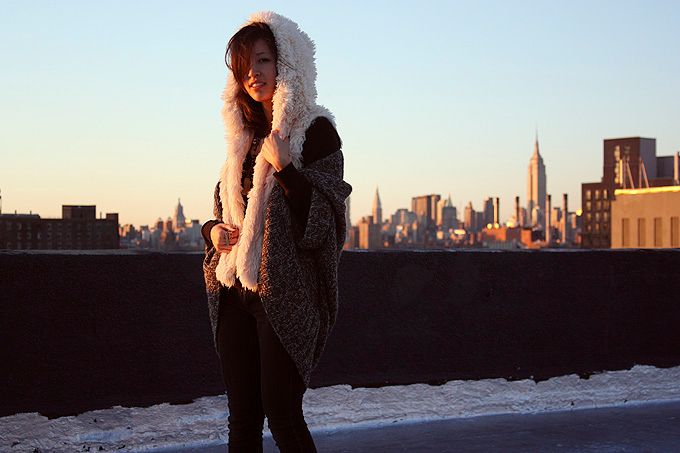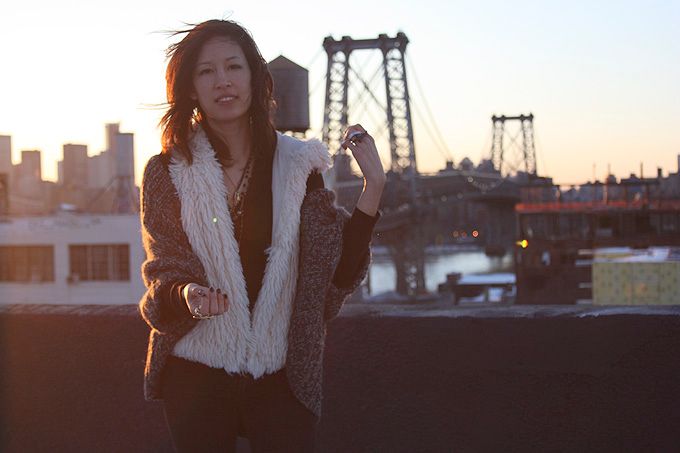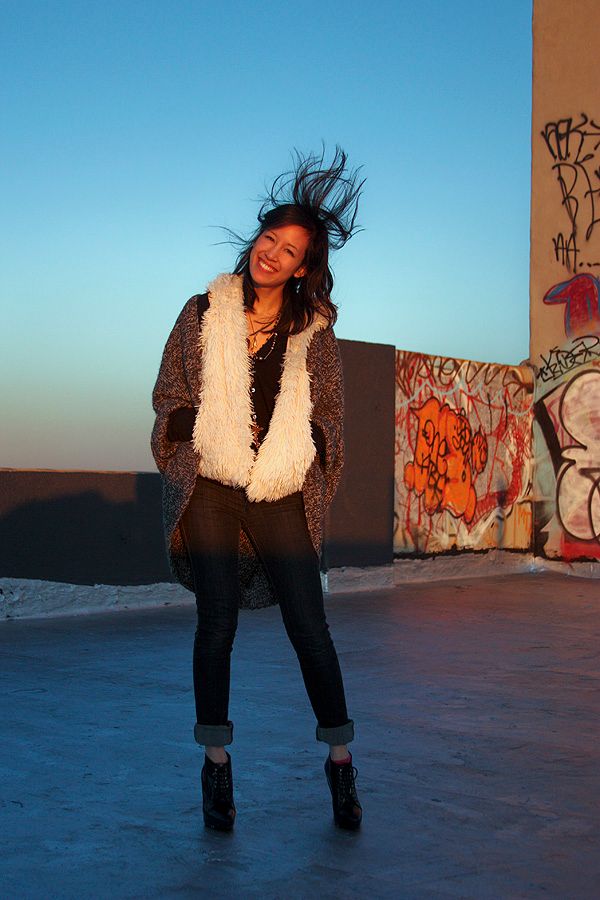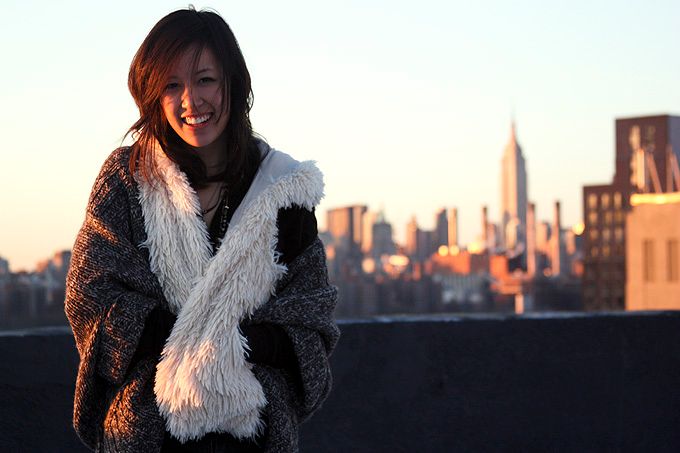 AA Black cardigan. Piko 1988 fur vest. Barneys CO-OP cardigan. Rag & Bone jeans. Burberry booties.
Keeping warm in New York was definitely a difficult task for this huge weather-wimp (both hot and cold extremes). Doesn't help that layering has never been my forte... it just always came across sloppy which then led to questionable outfits throughout the trip. Hey, just wanted to keep warm. I was *this* close to buying one of those furry hunter hats from a sketchy street vendor and am now somewhat suffering buyer's remorse.
Going through all my pictures really makes me miss the city, sadly I didn't document as much as I wanted to. Everything was really a blur from both adrenaline and alcohol.
Friday, my arrival, Richard took me out to The Lodge and Oak NYC in Brooklyn, later I zombied around the pent (see prior post), took a cab during rush hour to the city, checked into my hotel, ate at a sabu restaurant with him and Liz, met all the bloggers from Chictopia in the hotel lobby, attended the "Seven is Ten" party at Tribeca Grand with the crowd below (saw Leigh Lezark there.. WOW she is stunning), and finished the night with an insanely delicious 2AM breakfast.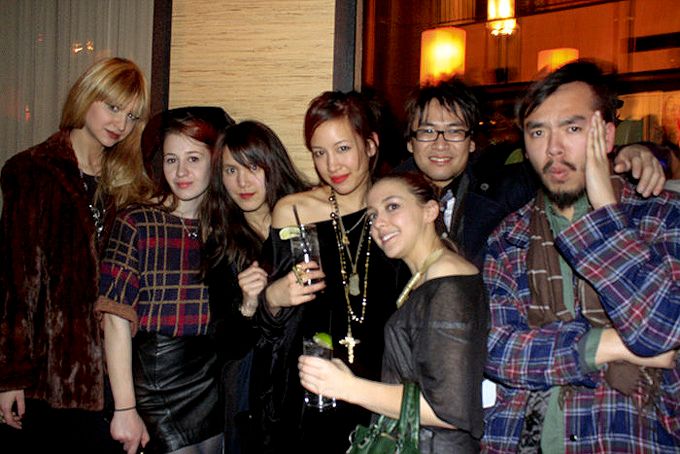 Liz, Taghrid, Camille, me, Richard, Jillian, Philip
Friday was a good night.