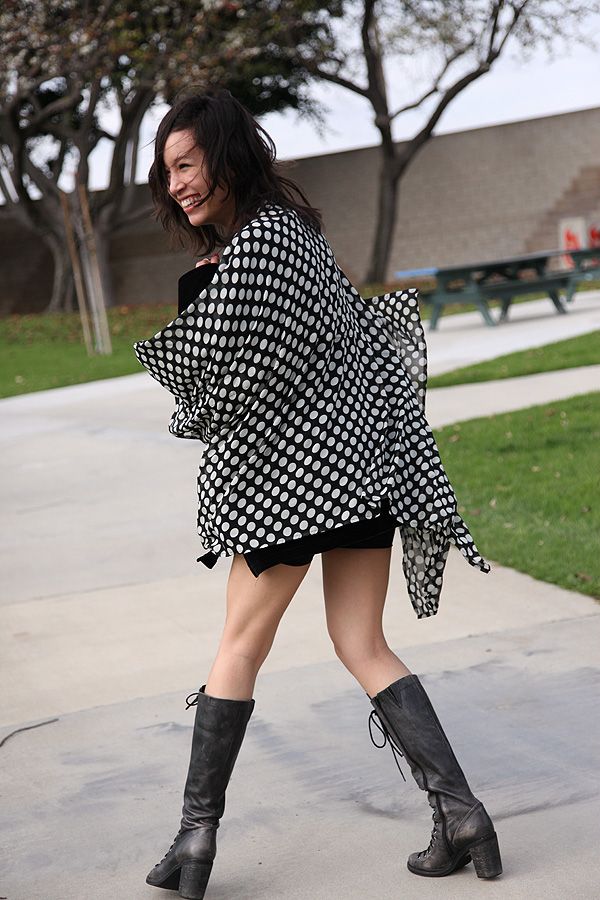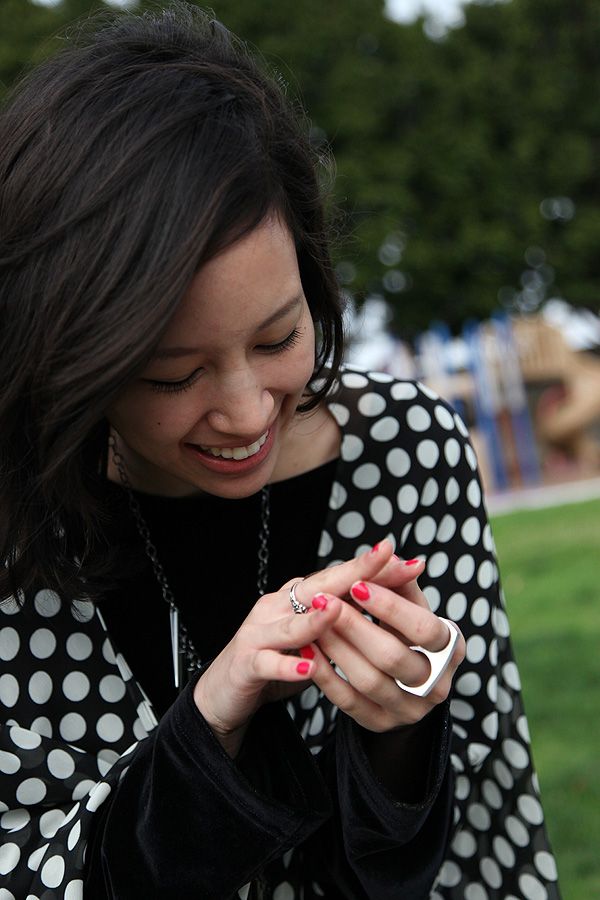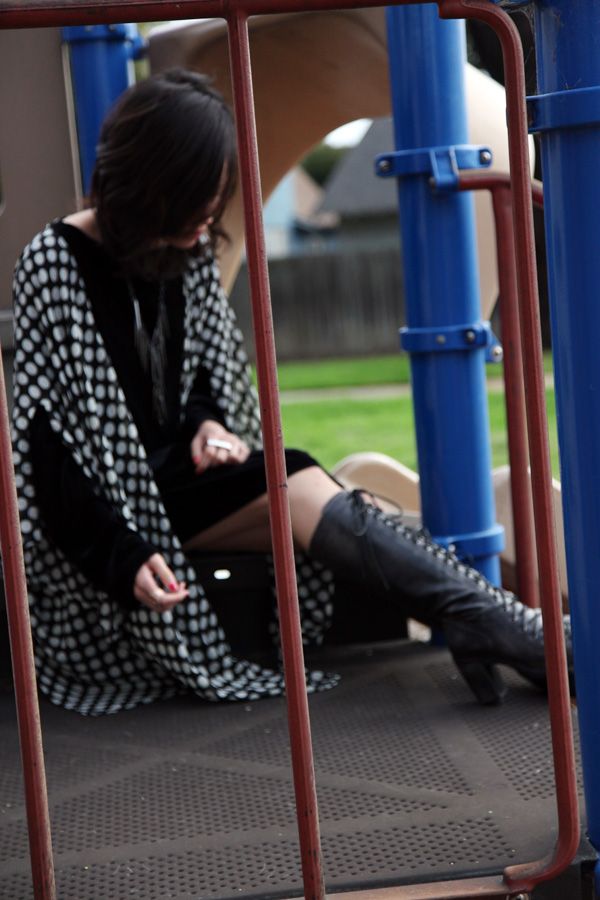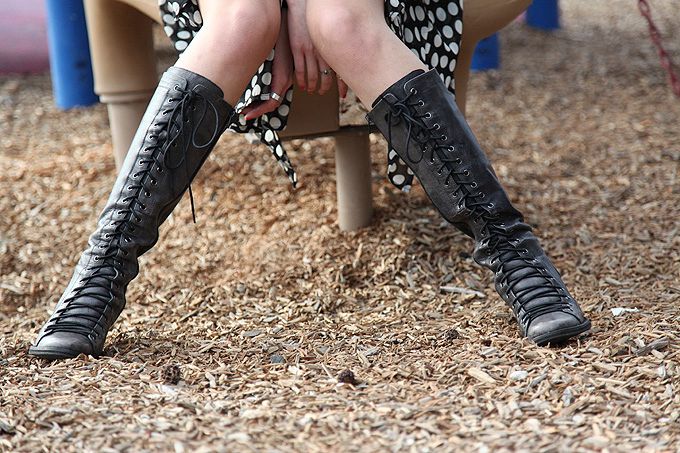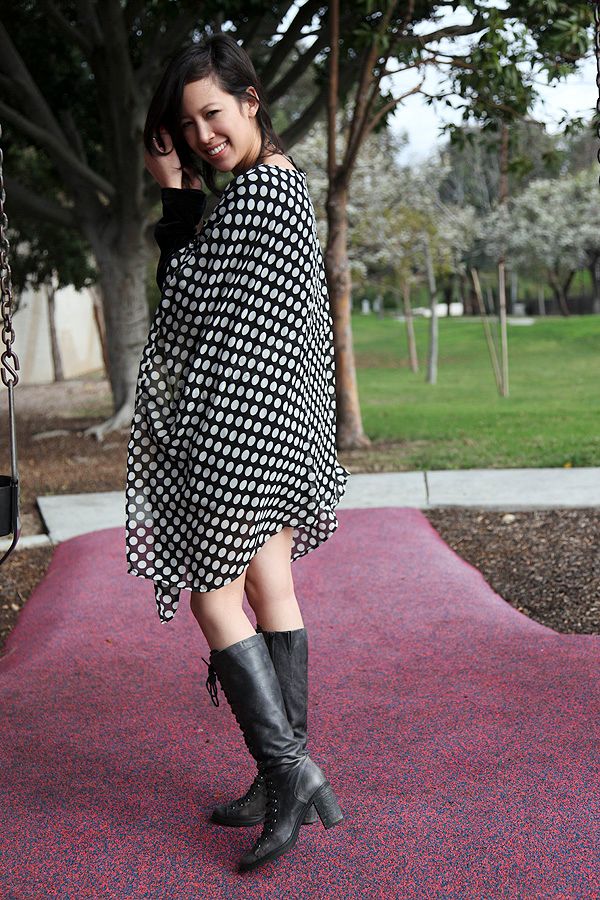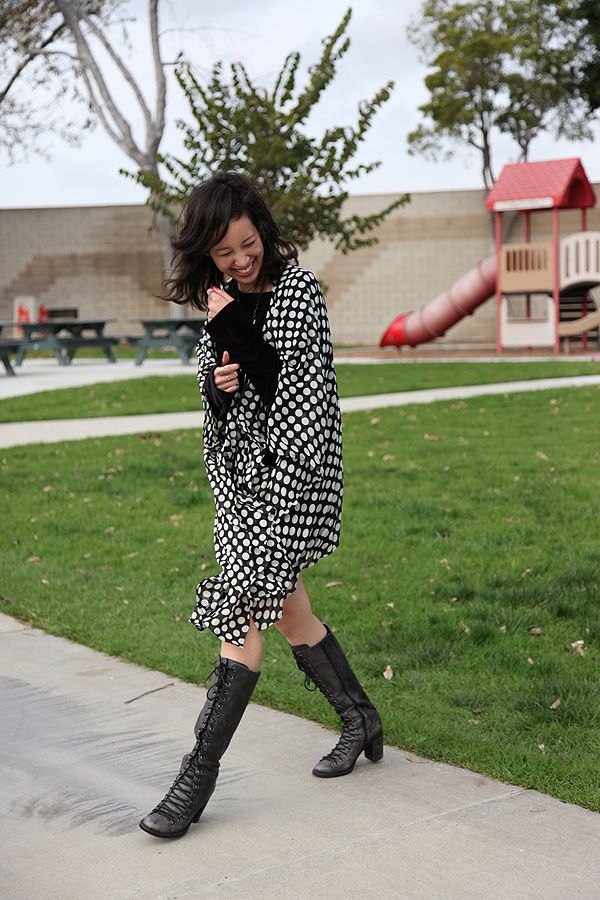 Vintage polka-dot wrap and velvet dress. Jeffrey Campbell boots.
I've been looking high and low for a killer kimono-drapey thingie that will accommodate well with all of my outfits. Found this beauty barely visible between condensed Goodwill racks and fell in love with the CdG x H&M feel of it. I'm actually really excited about this velvet dress which - I think - is an extra large sweater. We will get along. It will be my new go-to outerwear.
Wore this out to get sushi at Full Moon where we feasted on poke salad and crunch rolls. Seriously, best cheap sushi ever. Later tried out the whole Barney's Warehouse sale, and after touching every single item on the 12 or so rows of racks, I only walked away with a few pieces. Most were impulsive purchases due to the state of hype, but I'll make due.