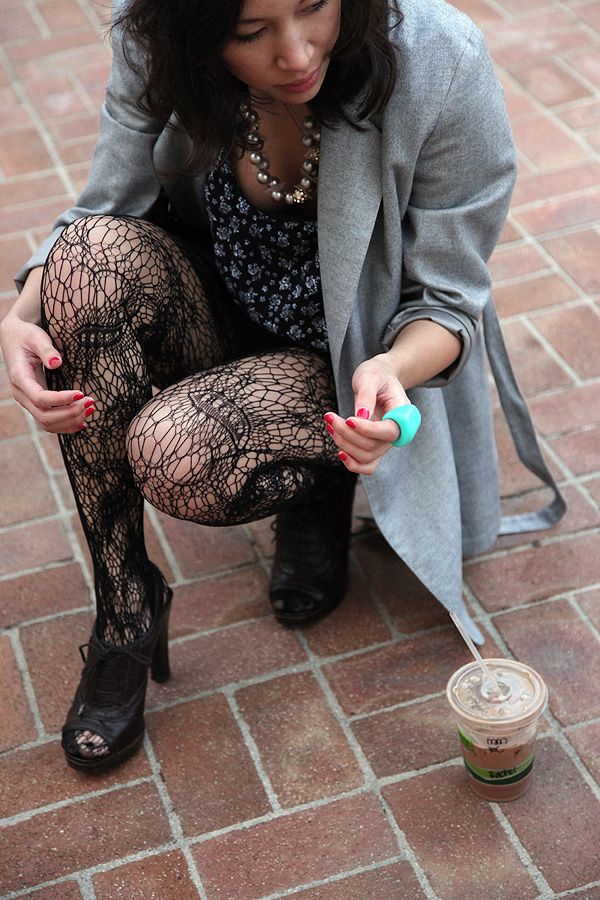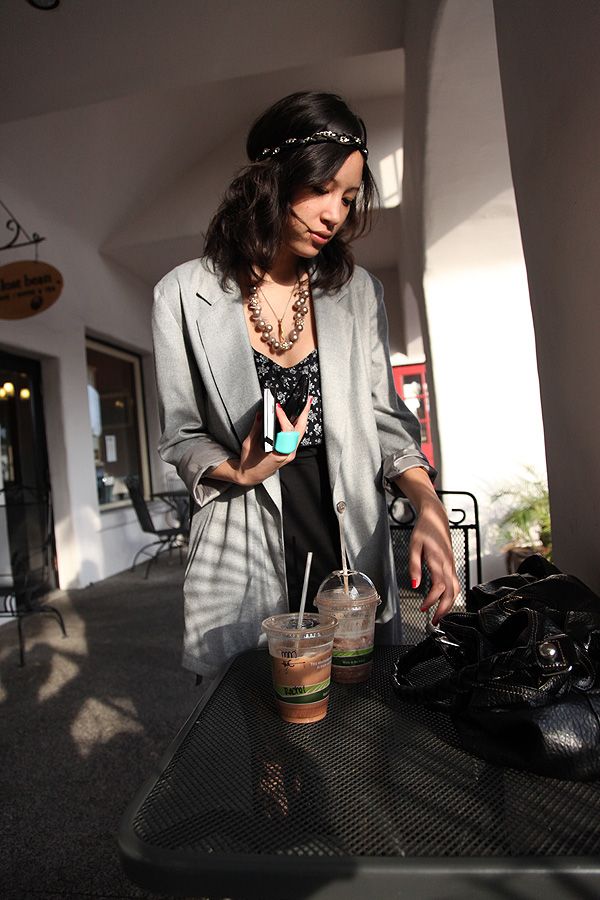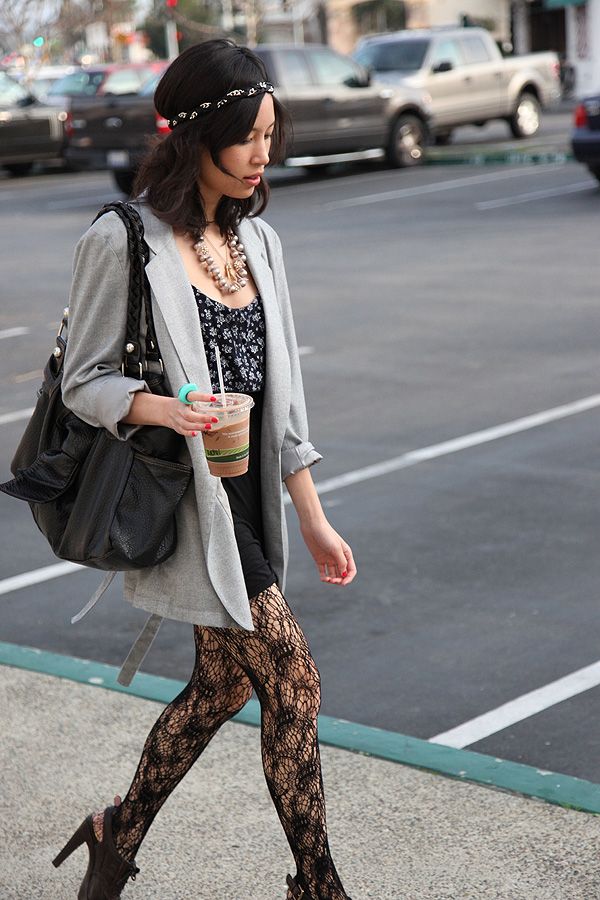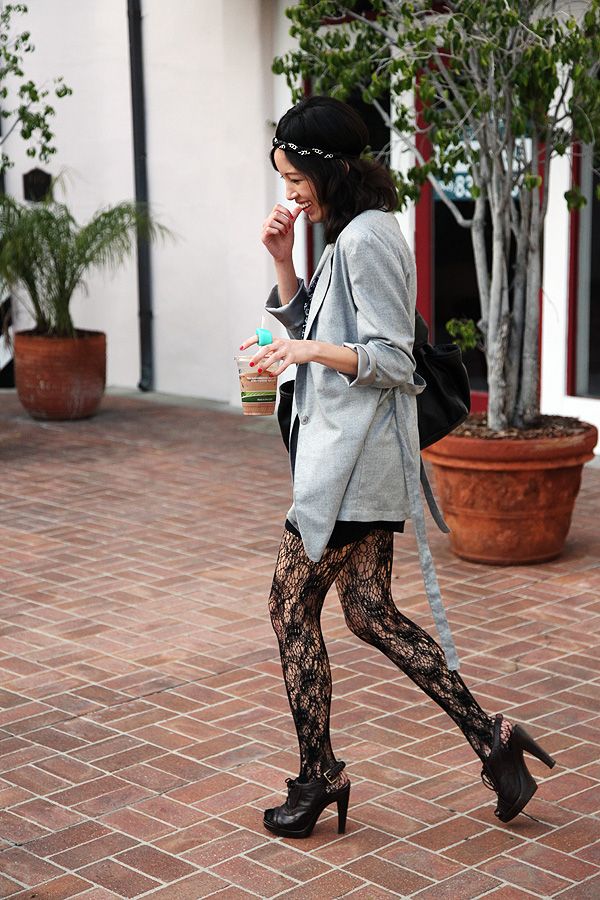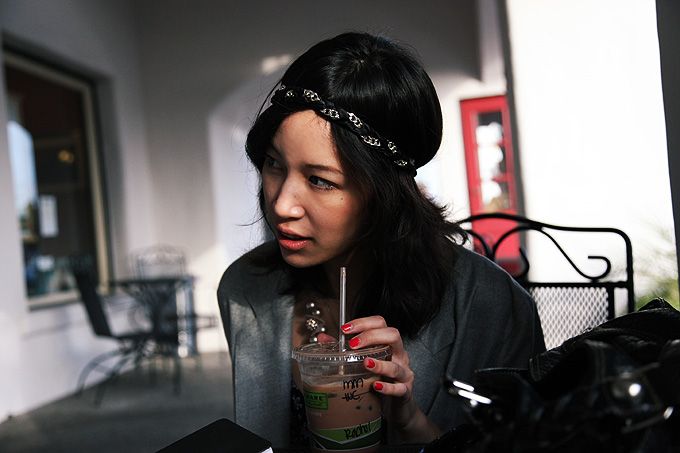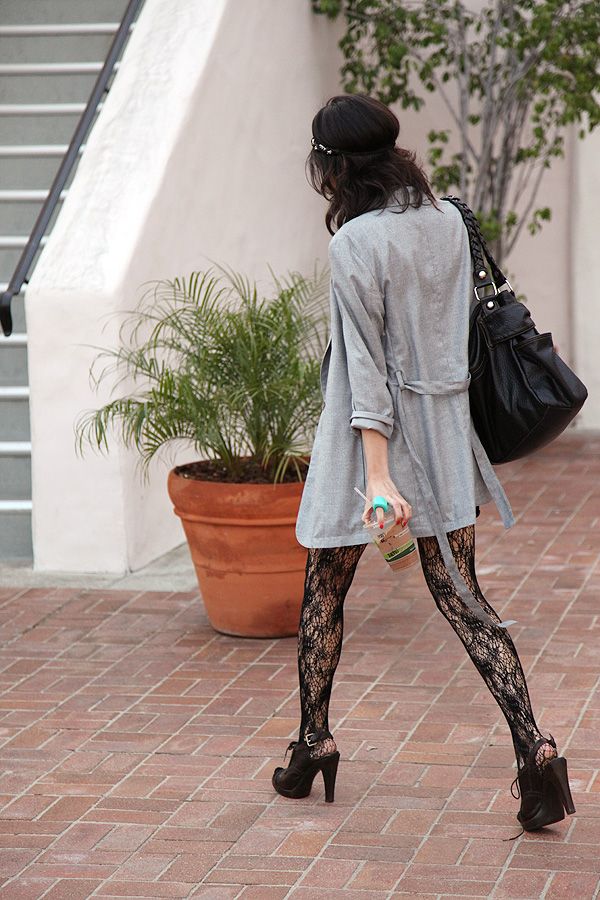 MM6 by MMM blazer. J. Crew necklace. Derek Lam shoes. Cob webby tights from Urban.
After close-niche bonding over monkey mocha at Lost Bean, I spent the rest of my afternoon cracking jokes at Michaels where we creatively came up with different ideas for feathered earrings. I had a scattered visual of how I wanted it to look and just probed things that would be a good candidate, but it was James who executed the plan. Can't wait to show you guys.
I know blazers are so outplayed, but I kinda died when I saw this one? The fact that it resembles a robe when you tie it up makes me adore it more even though I probably wouldn't wear it that way. Going minimal with arm candy by wearing a chunky thing on my finger - some call it play-doh.