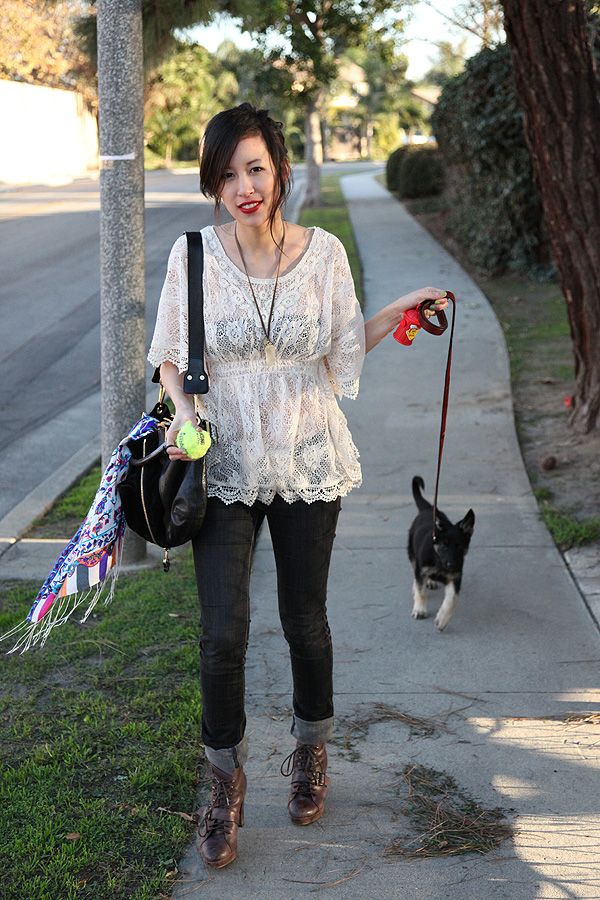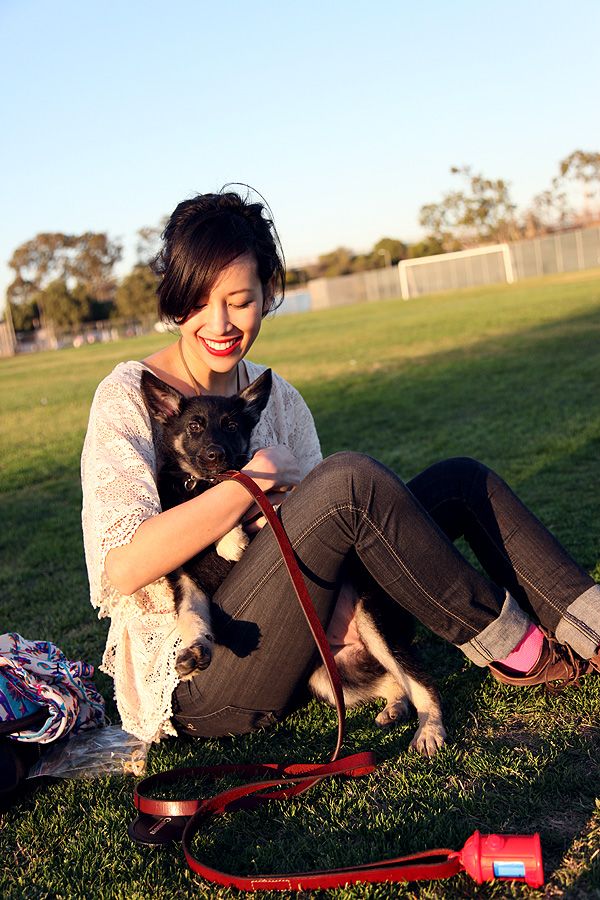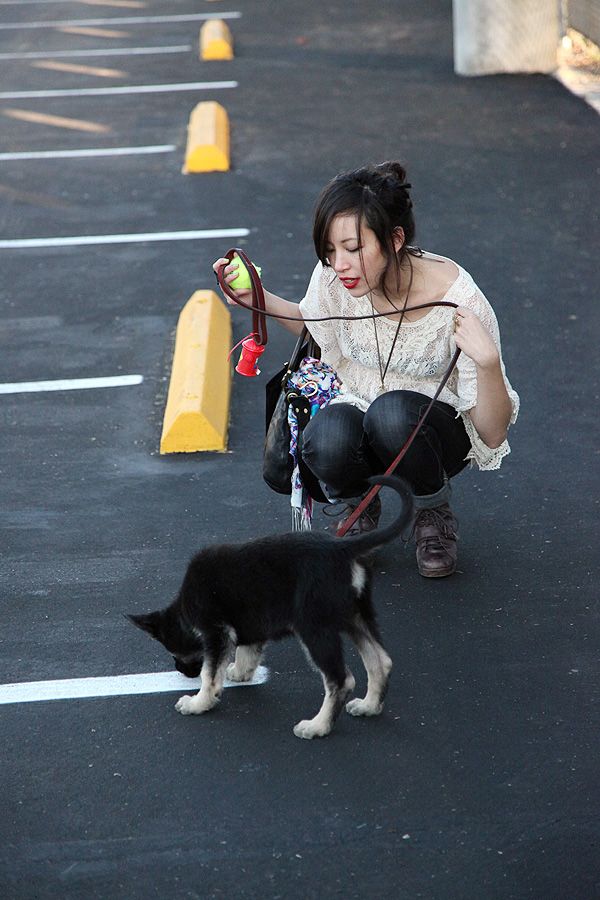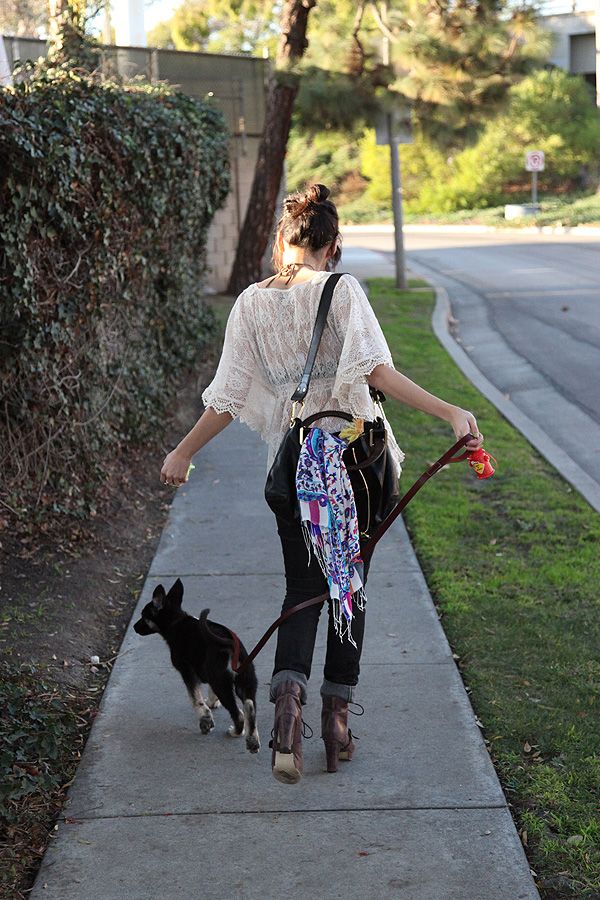 Forever 21 lace top. Rag and Bone jeans. Seychelles boots.
I have always wanted a puppy that closely resembles a cute fox, and I get to satisfy that by playing with James' beautiful german shepherd all day. Between her impeccably soft fur and her curious antics, it is so hard to fight the temptations of stealing her. But for the sake that I can barely take care of myself, let alone a dog, I will let James do the work while I reap the benefits. She's so cute, I could die.
Haven't been inside of a Forever 21 in a while since I promised myself to only wear investment pieces, but I kind of stopped dead in my tracks when I saw this lace goodness complete with fluttery sleeves. The search for its vintage counterpart has dragged far too long and I am slowly losing hope. It's okay, no one will know if I tell them it's vintage. I am also loving this color 'Russian Red' by Mac. What I love more is that it is really matte so I don't get bothered pulling stray hair off sticky lips. I feel like a bat. I love Bitey.