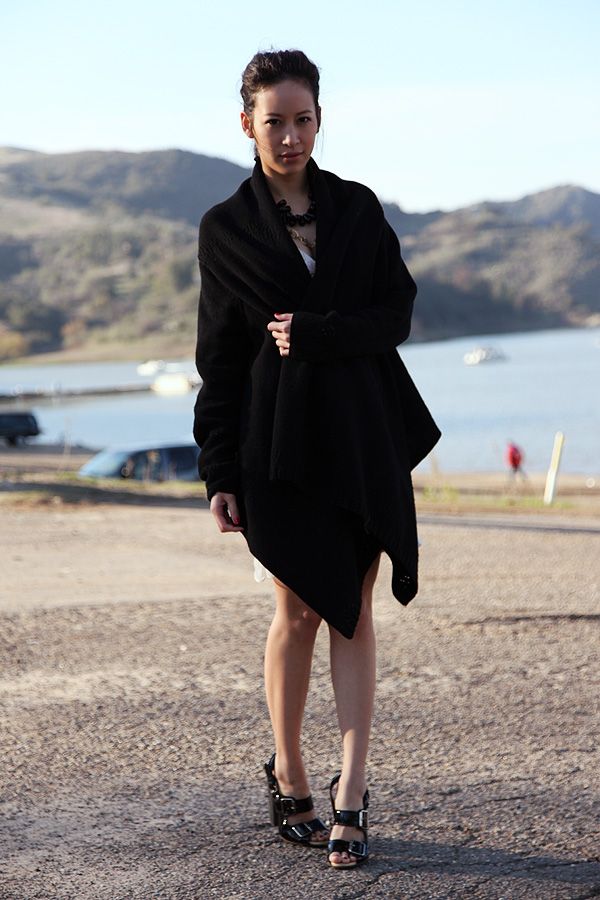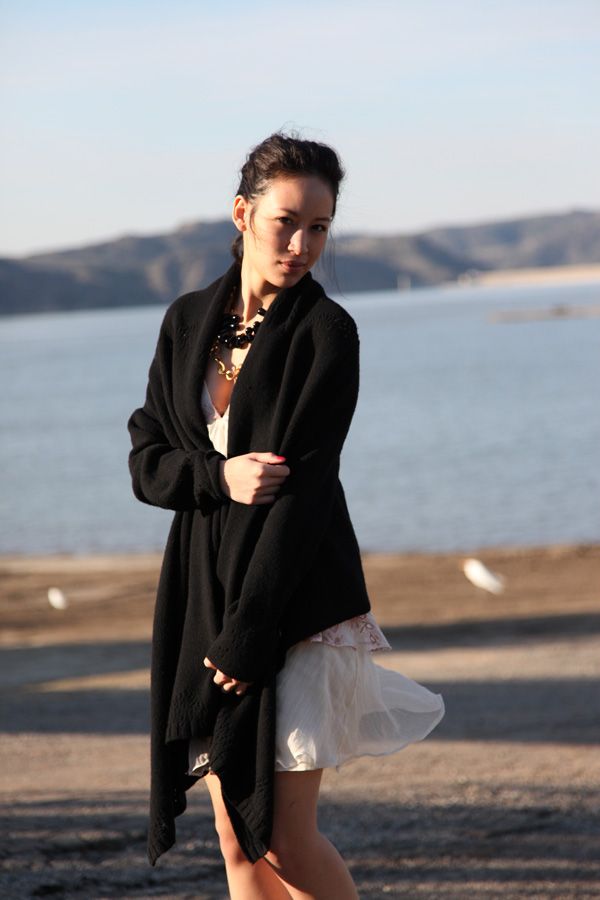 DKNY sweater. Elizabeth and James dress. Dries van Noten heels.
Relaxing days by the lake wrapped up in a shawl can't get any better. I need to slowly build up a brawny stockpile of warm things to keep me alive in New York's harsh cold.
It's been an incredibly long week for me, and it doesn't seem to be lightening up anytime soon. Another trip to Disneyland awaits me tomorrow!! I'll try keep up more with my blog because as Gaga would say, I love you my munsters.