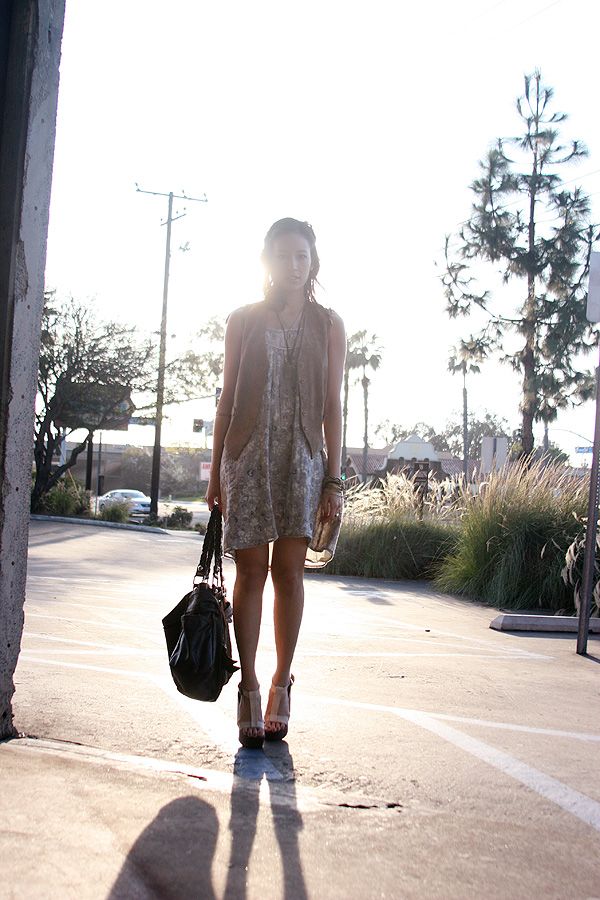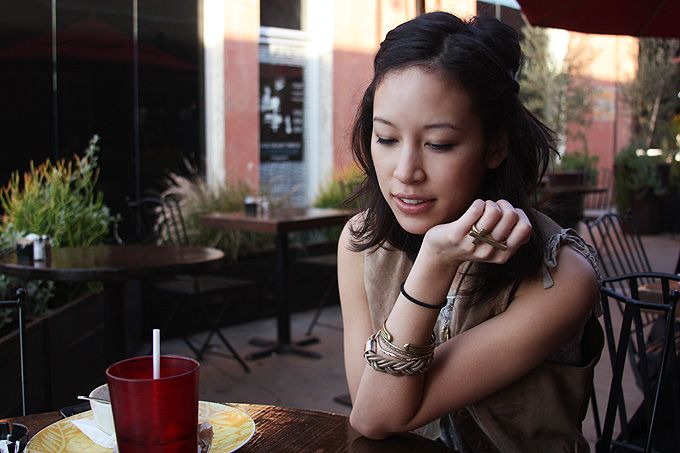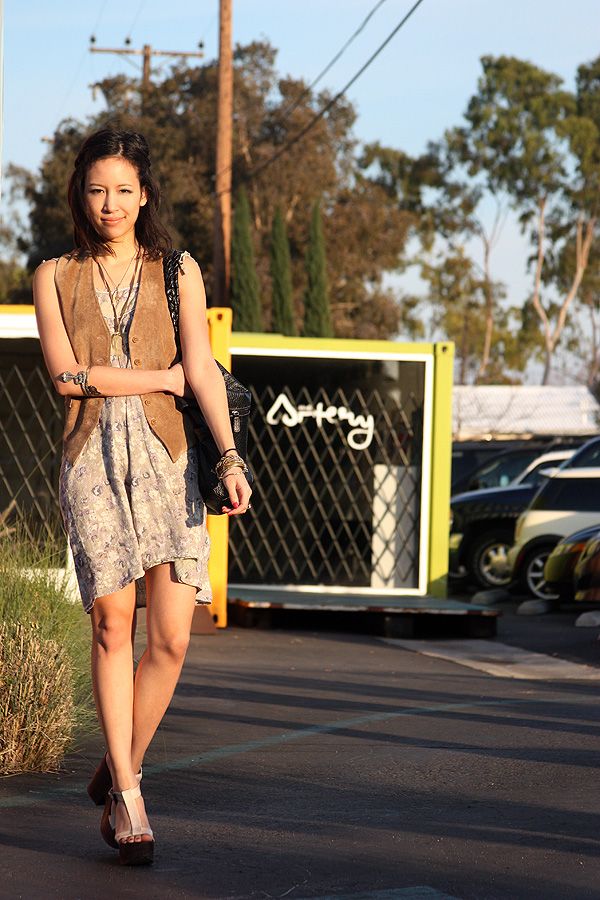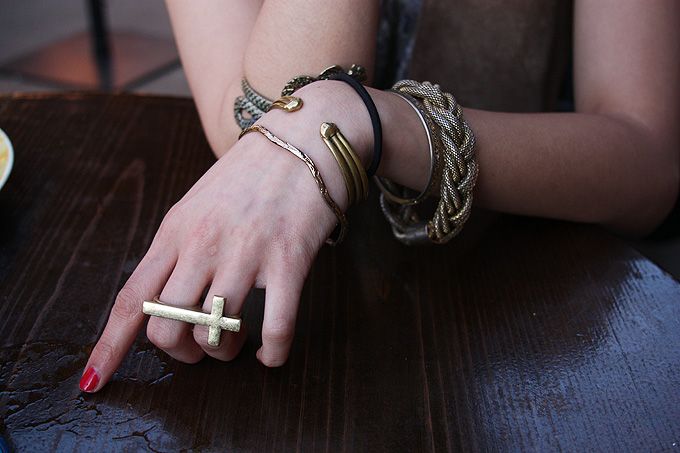 BA&SH dress. Vintage vest. Zanotti wedges. Barneys bag. Mostly vintage jewelry.
Going out in a sleeveless outfit seemed like a good idea at 1PM when the sun made everything nice and toasty but it bit me in the ass once 4PM rolled around and goosebumps started forming. How I will hold up to anything under 20 degrees? I don't know.
Spent the weekend doing laborious work on my soul-searching quest. Nonetheless, it's times like discovering the first sip of an amazing, unexpected taste is actually passion tea when you originally assumed black, finding ridiculous headgear that suddenly makes you feel as though nothing else is worth sitting on your head, finishing Left4Dead2 on the Xbox but realizing that you still have another three levels on said finished-game, drinking a random concoction that actually worked out, and relaxing in bed with music you don't normally listen to but somehow enjoy that makes soul-searching that much easier... or harder.