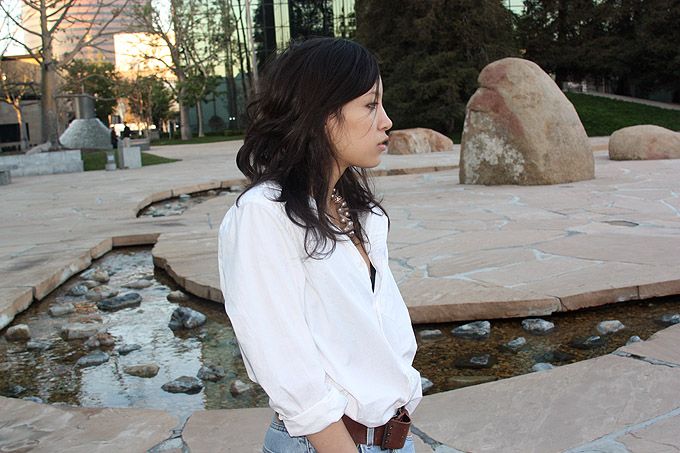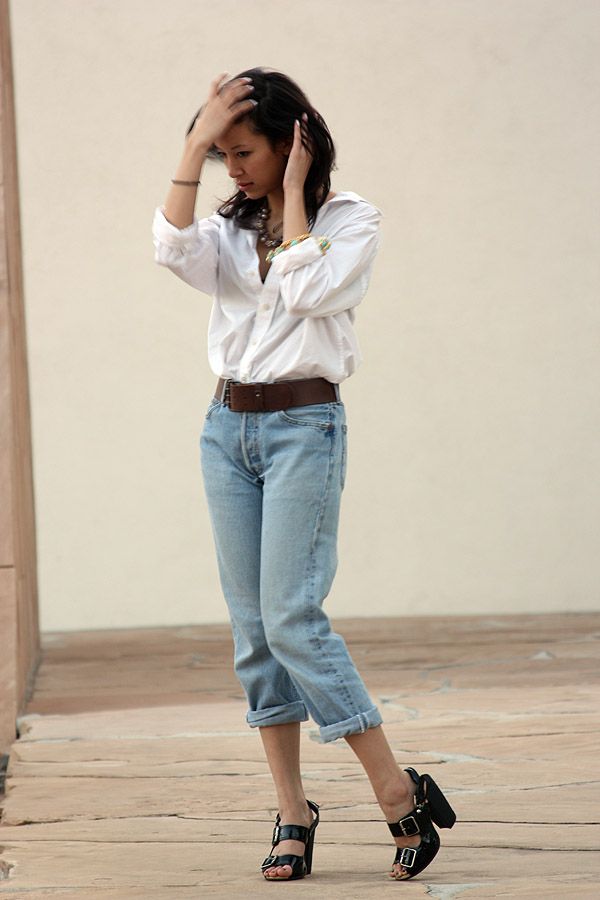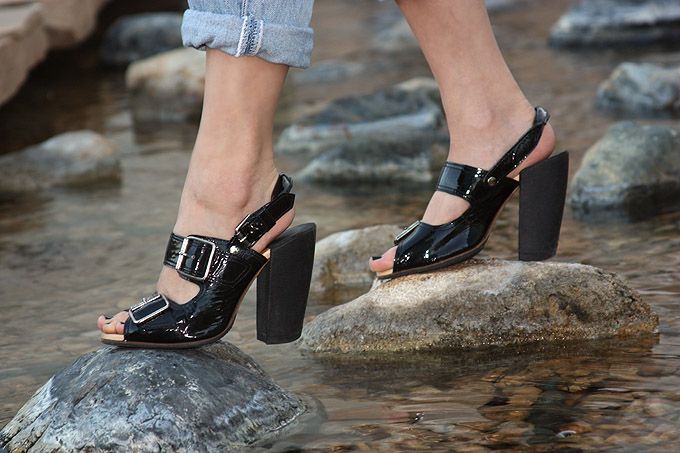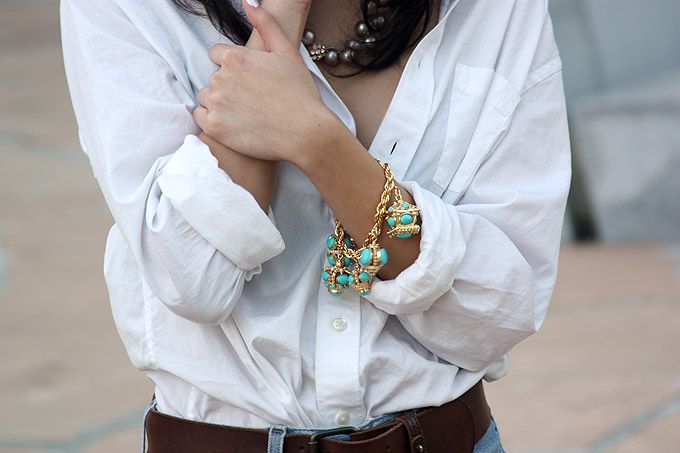 GAP shirt. Marc Jacobs bracelet. Madewell belt. Vintage Levis. Dries van Noten shoes. J.Crew necklace.
Button downs have been a reoccurring staple in my everyday wear as I default to one everytime I'm feeling lazy - which has been a lot lately considering the extra amount of downtime. Becoming more and more obsessed with dainty objects, relatively in the jewelry-family; Ted was pretty spot on giving me a shiny, pearly necklace for my birthday.
I'm sure you're tired of useless Californian weather talk, but we're spoiled and we brag: weather has been amazing this winter. Consistently worn the same amount of layers year 'round, give or take, so I'm trying to prosper in the layering department, eventually I'll need to temporarily move to a place that actually has seasons.
Other than that, I've been scavenging Rodarte x Target dresses in my size, crocheting poorly made scarves for my mom (because she is the only one who would wear them), looking for ways to make my bedroom look different without laborious work, playing with my new XSI, admiring the weather, tackling the homemaker urge to wreak havoc in the kitchen, and finally answering your emails.
If you don't hear from me by the new year, thank you for everything.