I don't normally post an outfit shot including my purse since my collection is rather lame, however, it's time to kick it up a notch. I'm also not really a fan of Jimmy Choo. For me, the label goes hand-in-hand with Newport Beach cougars (No offense. For those: cougars = older lady going for younger men.), but after a double date with Jeff and his girlfriend who carried a rather cute Jimmy Choo bag, I started to reconsider my judgements on the brand.

Low and behold a gift from James and Jeff! The same bag that Alyssa had, but in a smaller version. So stoked. I can't stop touching it... ooh buttery..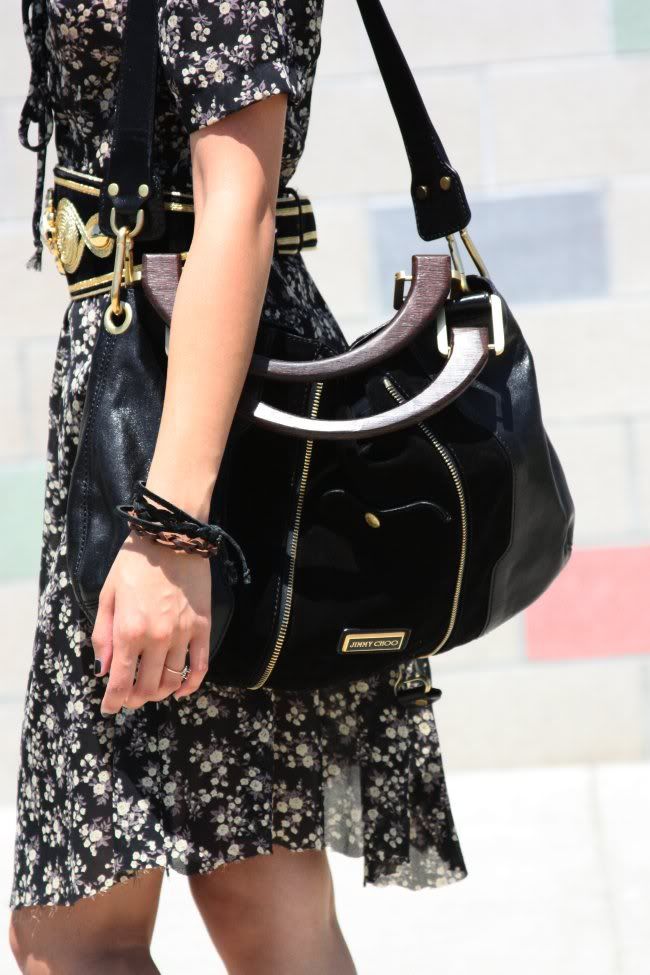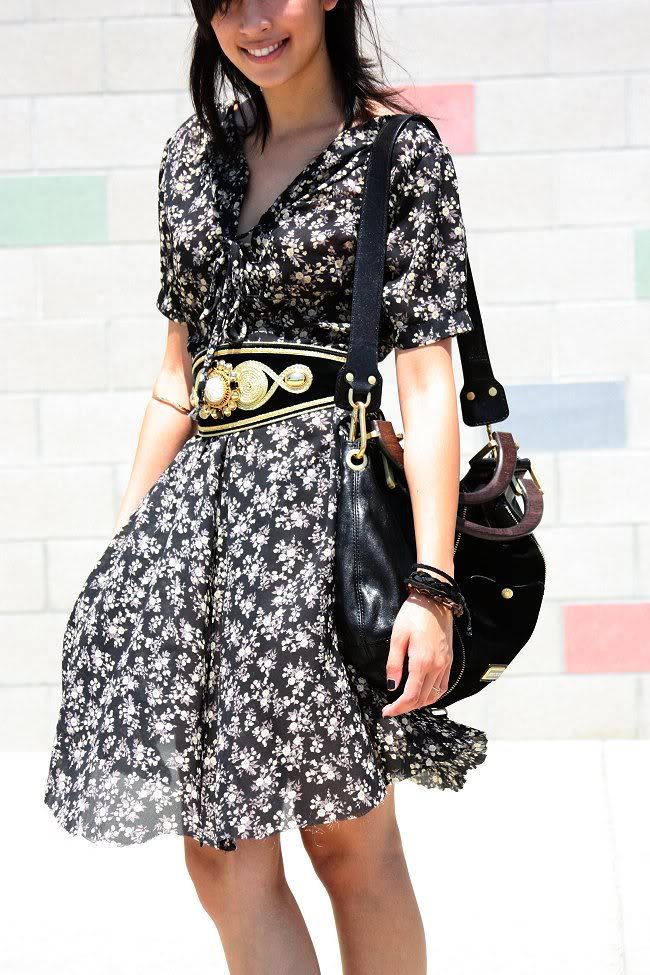 Also wearing a vintage dress that I've had in my closet but HATED the dowdy floor length. I took a pair of scissors to the dress and fell in love with the simplicity of my new throw-on dress.
Belt: Vintage | Shoes: Derek Lam | Dress: Vintage
Thanks a million
Jeff
and James! You should stop by his blog and tell him how awesome he is, and James will be lurking the comments with his name in it.