My friend Chris took me along to the OC Look Party which took place in probably the most beautiful home I've ever been in. The cocktails were ace, and the finger food was mediocre. The hundreds of attendees all looked alike except for a select few who stood out to me, otherwise, it was the usual Orange County deal. I just wanted to walk around aimlessly for hours.
A picture for a photo contest. Isn't Chris adorable in his short-suit?!?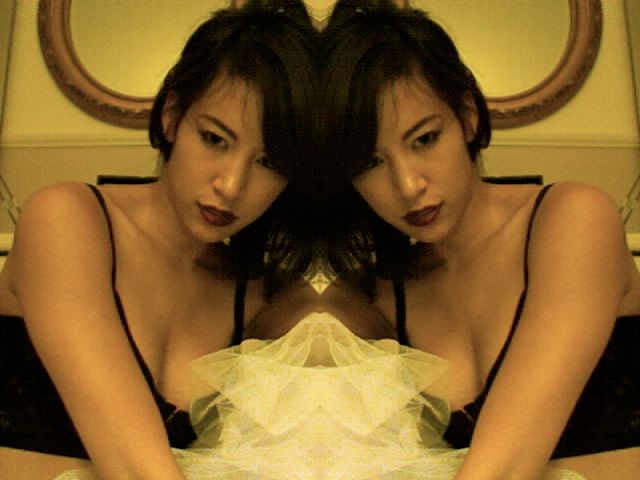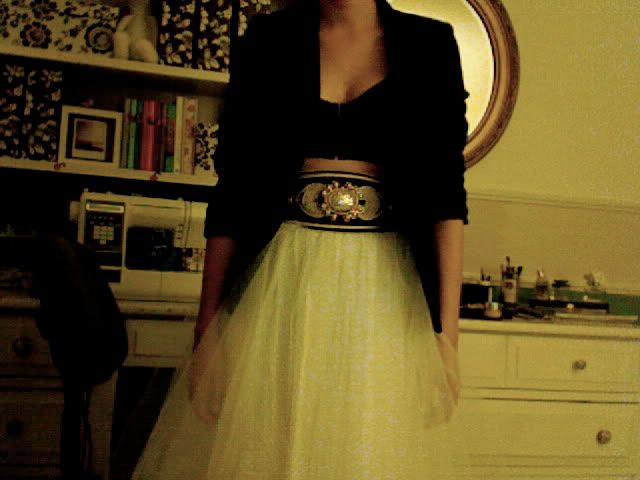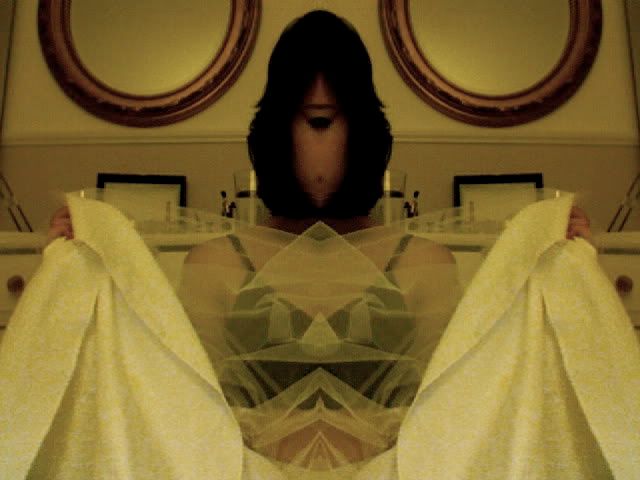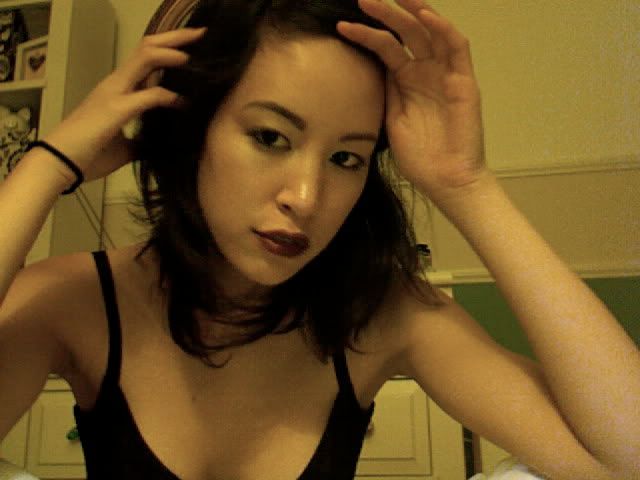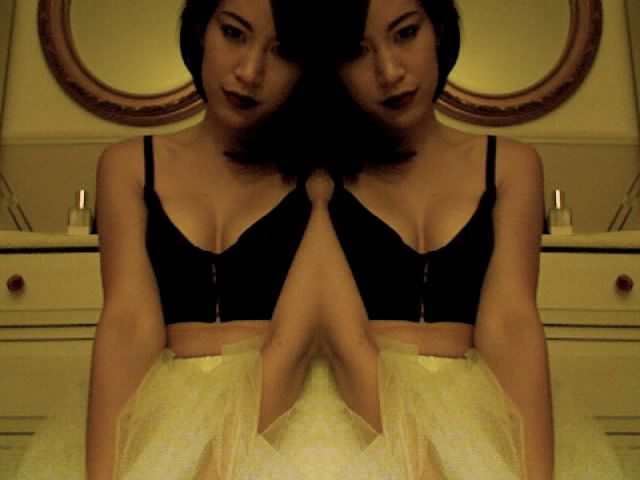 Lame webcam shots wearing an H&M blazer, white crinoline, Urban Outfitters bra, Chloe boots, vintage RJ Graziano belt
A representative of Benefit and a new found friend, Becky, did my makeup for me and made sure to satisfy my "please make me look like a sultry vampire" pleas. I was more than stoked with the results. It also made me realize that I've been missing out on having thick eyebrows.