I think I've finally found my alternative to jeans. Along with that new found admiration, I'm also cuffing everything to add casualness to an otherwise clean, crisp outfit. Androgynous looks have also been appealing to me. Summarized: black pants, cuffs, and androgynous inspiration make me a happy girl.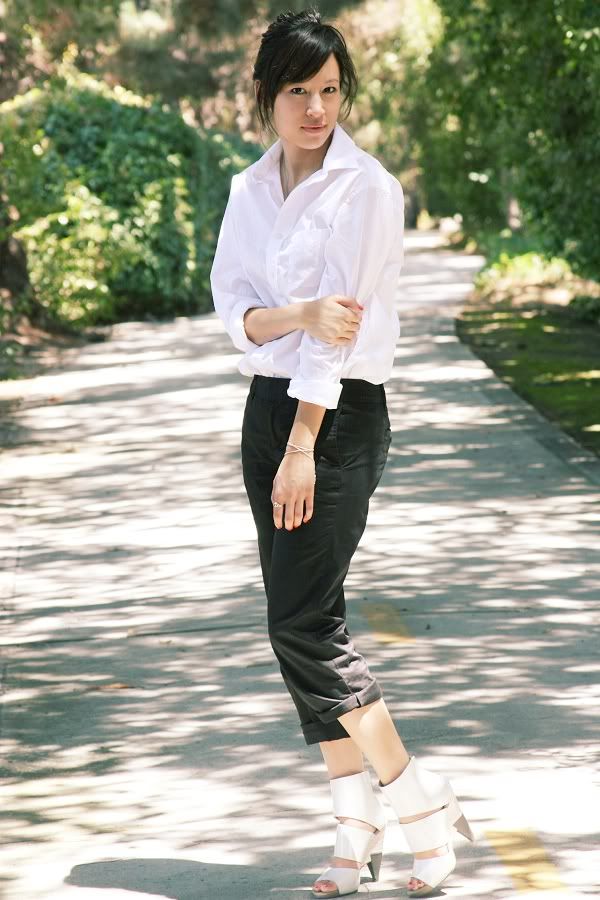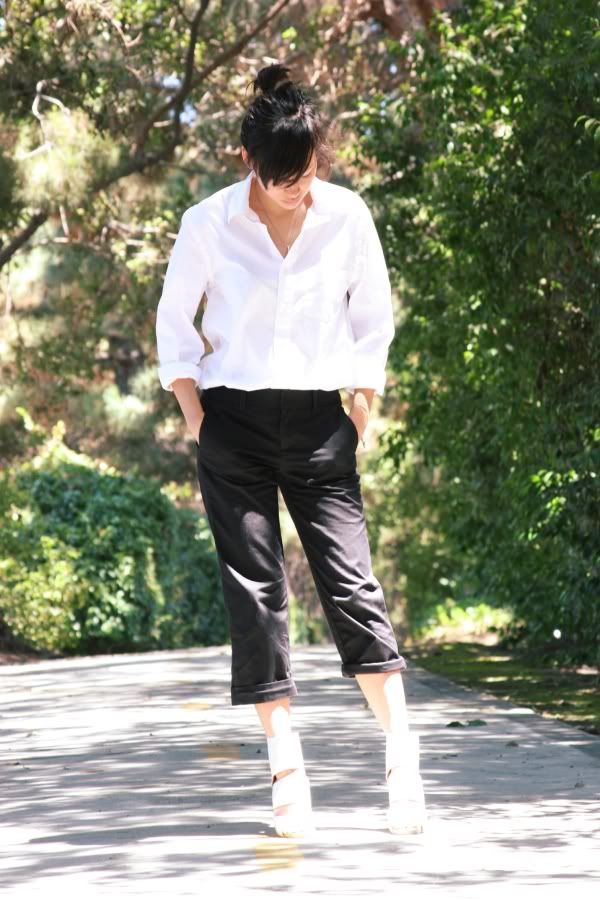 Pants, GAP. Shirt, GAP. Shoes, Chloe.

Edit: Forgot to mention that the drawing for the dress will end tomorrow! I will post the winner later this weekend, but tomorrow is the last day to submit your comment! Click here if you haven't already entered.