So, I tried red lipstick for the first time last week and was enamored by the outcome. I never thought I would be able to pull it off, but it was a nice change from the usual nude lip I always wear.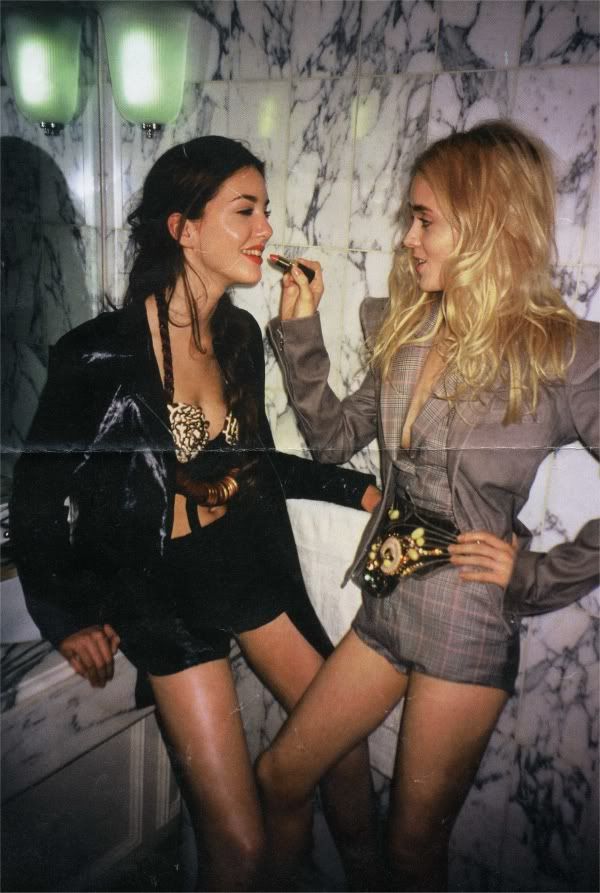 I totally ripped this out of a Nylon magazine a while back, but I wanted to show you guys the EXACT shade I wanted - figured bright red wasn't a great everyday color on me. After a trip to Sephora, I ended up with a deep-red-coral from Kat Von D (Heh, I know right? The Sephora girl swore by it, and I'm not one to say otherwise about makeup) in
Stiletto
.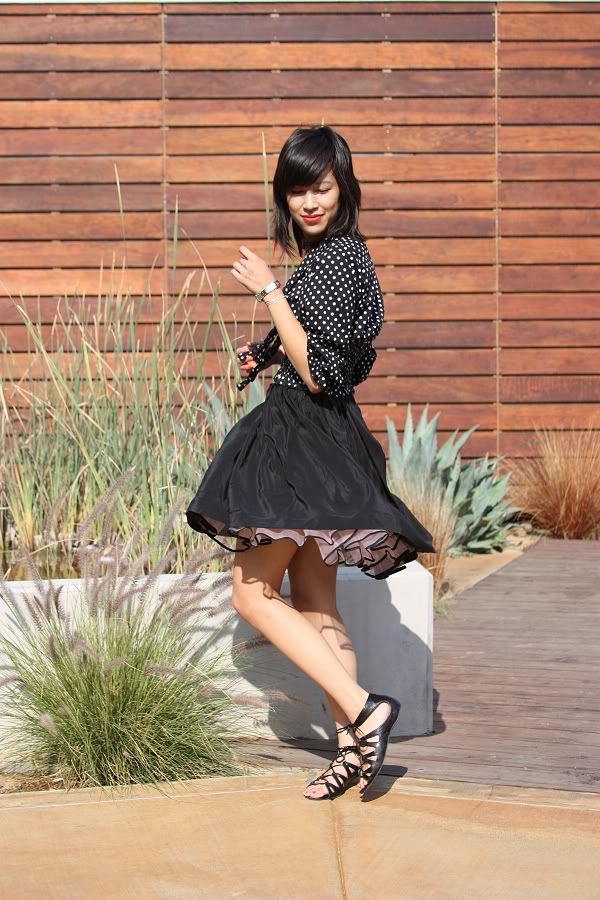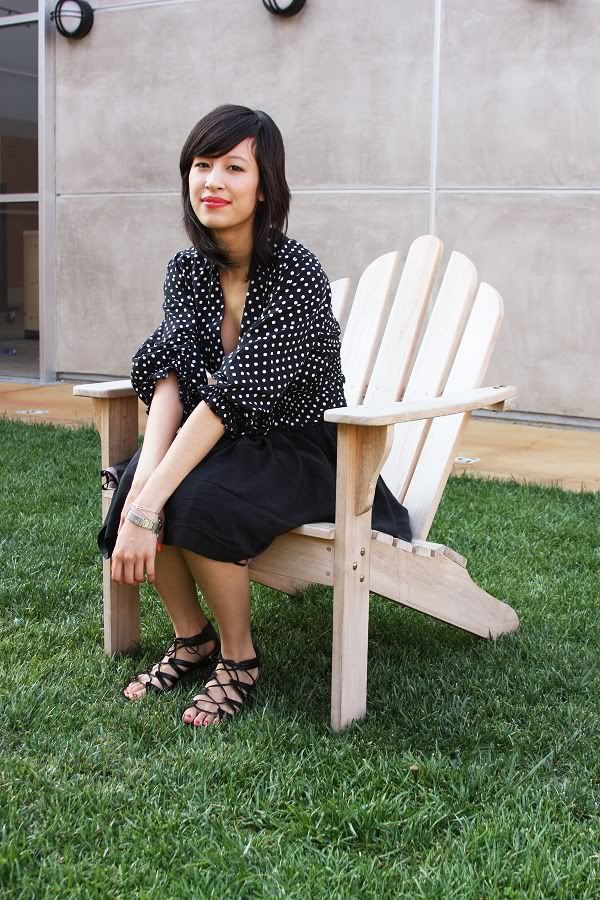 Wearing a skirt from Yaya Aflalo, Target sandals, and a blouse from
Oliva
's closet (she also has a bunch of pictures from Space 15 Twenty last weekend)
Sorry about the lack of outfit posts; I've been having camera issues lately, but hopefully that's all sorted out now!
Edit: A lot of people asked me what the song was at the beginning of my recent vlog. It's by my new favorite band, Ghostape, and it's called 'Turn Baby Turn'.