A while back, I read about this bra on several blogs, and I longed to call it my own. But when I decided it was worth the money, it wasn't on the website anymore. Fate held my hand when I found it on the clearance rack at an Urban Outfitters store for 10 bucks. I got two; one in black and one in peach - been wearing it non-stop DESPITE the itchiness that I've learned to ignore.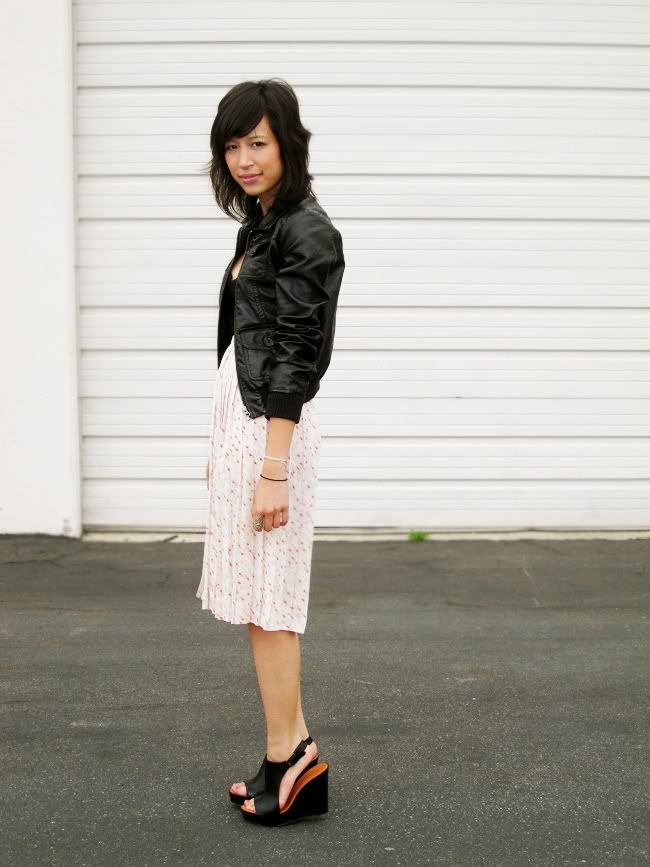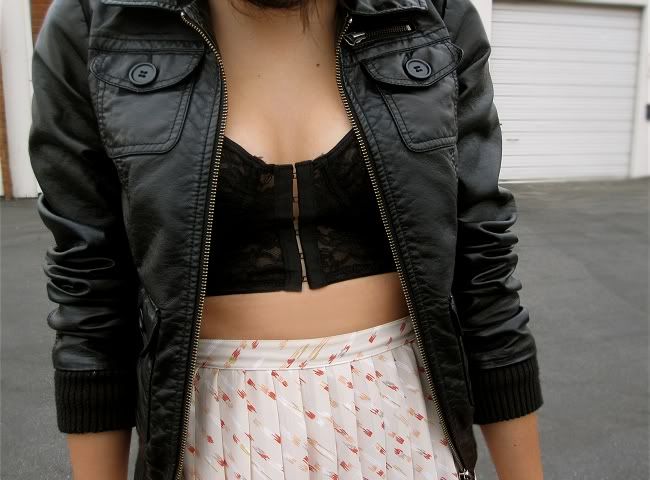 I've also come to realize that having size 7 feet comes as a huge burden when shopping for shoes, but it also comes in handy knowing that your friend and boss have the same taste in shoes AND the same feet size -- it's like I just expanded my shoe collection.
Hence, I'm borrowing my friend's Elizabeth and James x Steve Madden shoes (which are insanely comfy... I might need to buy my own once it goes on sale). Also wearing a jacket from H&M and a vintage skirt.