I decided to raid my James' closet and ended up with his WESC sweater that I've adored since the day I saw him wear it. Nothing beats forest creatures combined with laser beams (and wearing boyfriend scented clothes). Aside from the sweater, I picked up his Nooka watch. I'm just letting him know now via blog, he might not get his stuff back.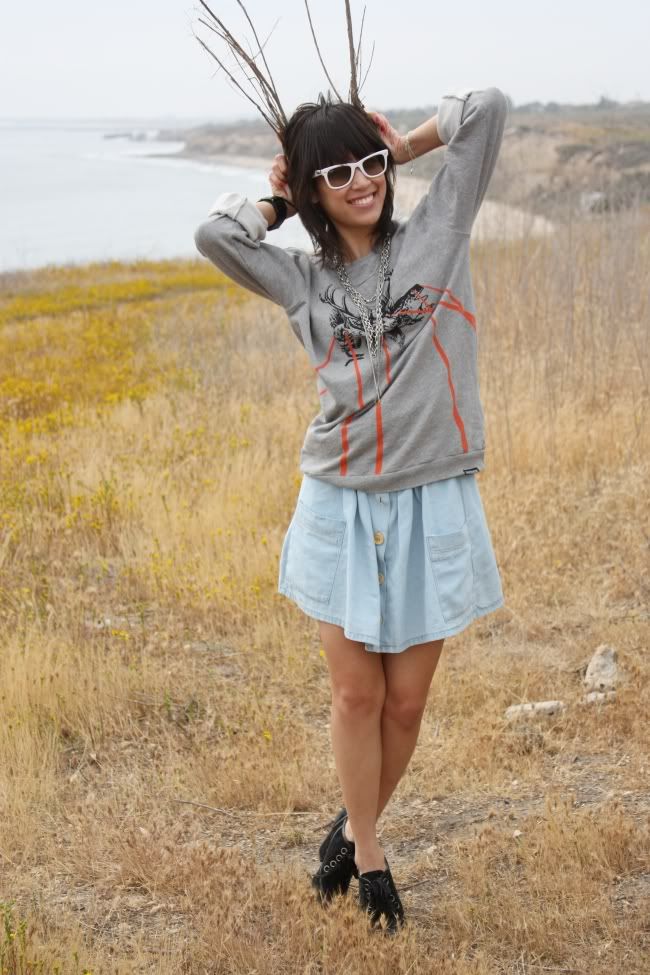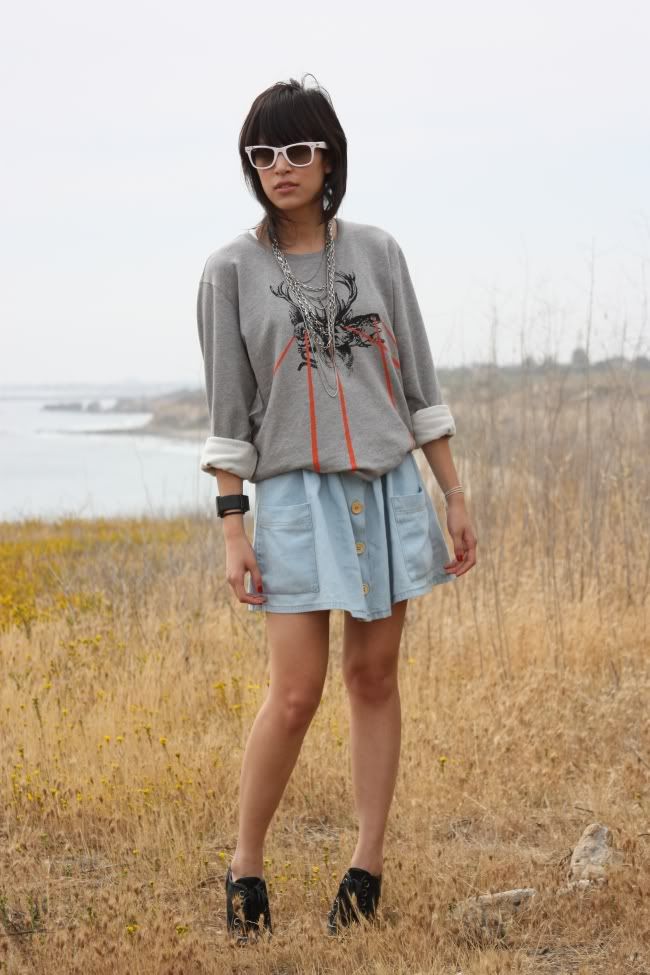 Worn with Urban Outfitters skirt and Nina Dolls booties.
I also missed two eBay listings today that I was very, very excited about. Note to self and all others, don't rely on the iPhone to get a bid in. I need white chedder Cheetoe puffs to compensate for the pain...
Oh, thanks everyone for the song recommendations! I did listen to everything and discovered lots of artists through you guys. xx