Just a quick post to show off these two necklaces I picked up at Forever 21. I seriously need to stop by their jewelry section more often - not for rings though... green fingers aren't a good look on me.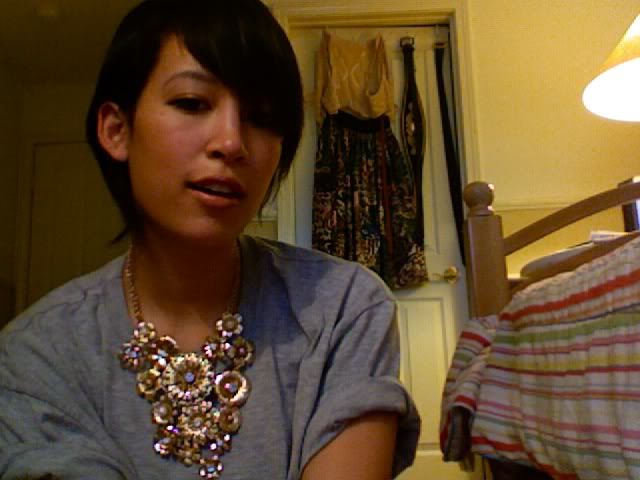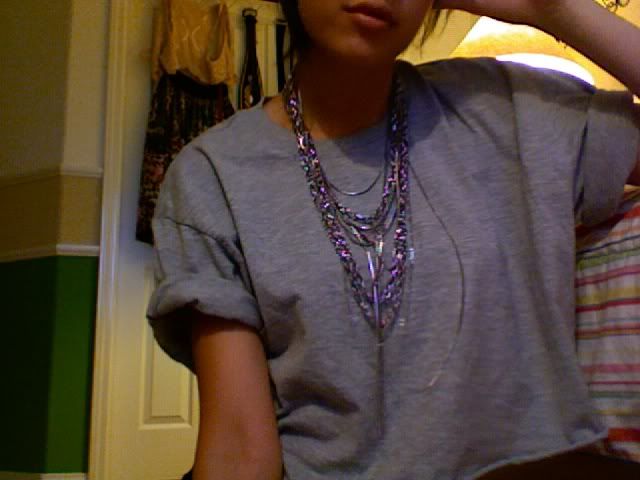 They're online too!
Here
and
here
. Take my word for it, no picture will do this chained necklace justice. The picture on the website looks like crap, and you can only see so much detail via webcam.
Anyways, I didn't get a haircut. But I realized that when I tie my hair low, pull the shorter layers to my face, then tuck the hair behind my ears - BAM! Short hair without the cost.