Before I started working hands-on with Quiksilver, Catlin first introduced me to the Summer line for the women's. Their Summer line was pretty much sealed the deal for me. I'm so excited to share with you this collection than the Spring collection! Though, both are surprisingly impressive in aesthetics.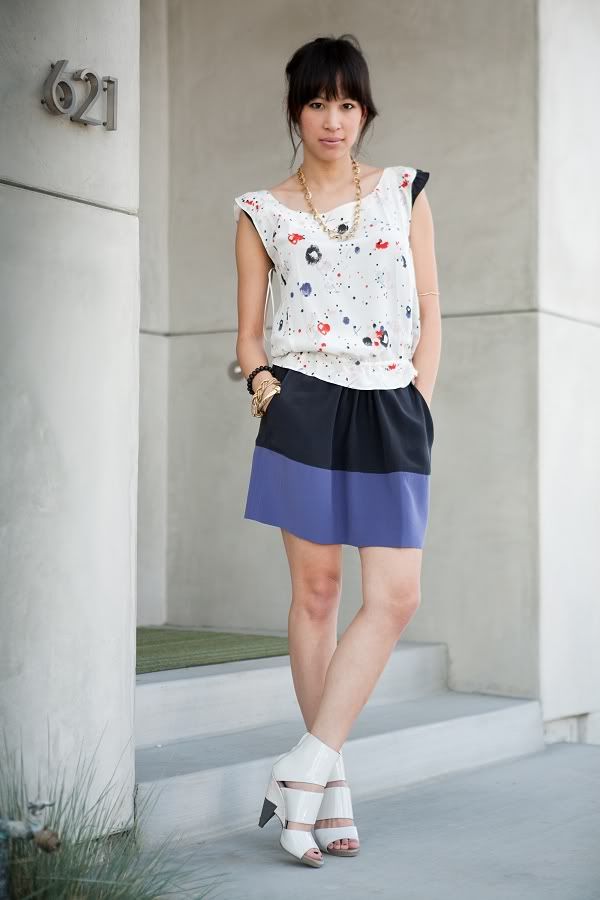 I was attracted to the array of colors used in Quiksilver's silky garments - particularly because I am desperate to update my wardrobe with less black. So it comes to no surprise that I ended up wearing one of their paint-splattered 
tops
over the
Lake Victoria dress
along with my Chloe shoes. Also, Quiksilver has these sweet
boyfriend jeans
that are much more affordable than say… Alexander Wang's.
Here are the rest of the Quiksilver It-Girls and
click on the picture
to see behind-the-scene footage and a more detailed description of what each girl is wearing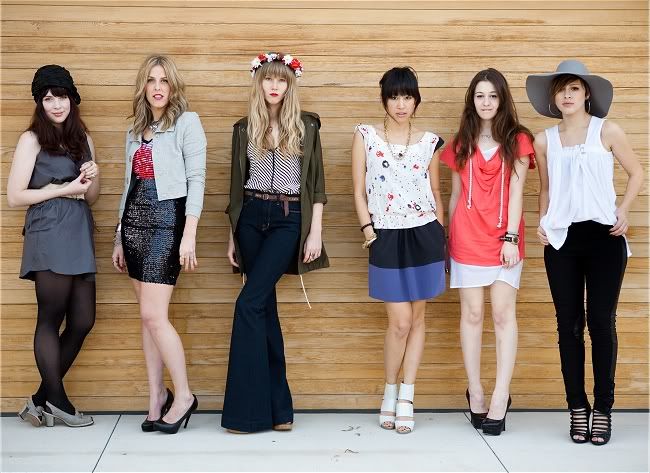 I know, having any form of pockets around my waist-line proves a cumbersome, repetitive pose. 
ETA: Ted and I are going to see Britney tonight!! Anyone else going?? Twitter me if so!