Shown is an outfit worn Wednesday and only now am I getting the chance to post it. This is one of those outfit that I look back on and wonder what I was thinking that morning; strangely, I somewhat-kinda like it. I'm milking this lipstick for all its worth before I bronze up in the summer because soon then, the shade no longer juxtapose nicely against my skin tone.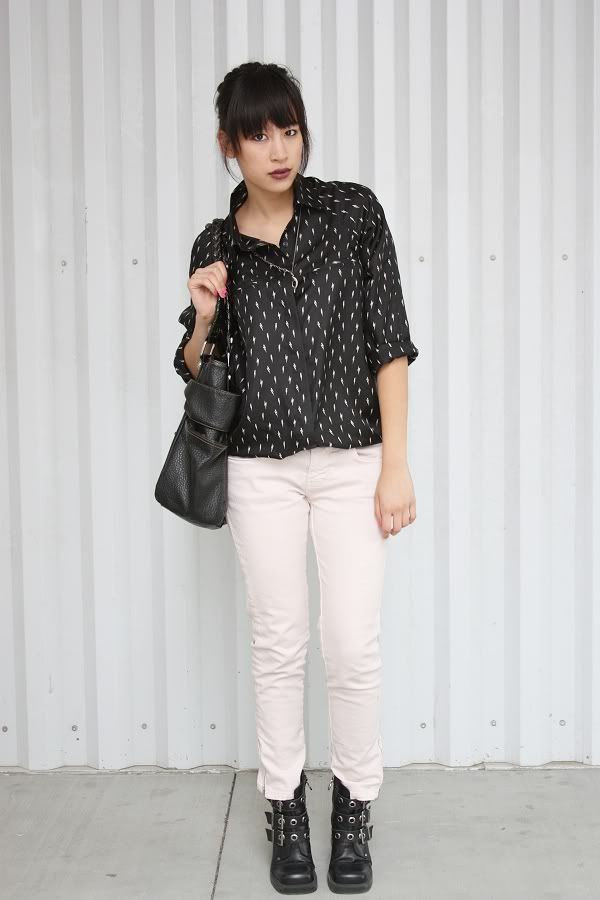 Top: Erin x RVCA | Jeans: Stella McCartney | Shoes: Harley
This afternoon, I went to the Alex & Chloe
warehouse sale
 with Taghrid and we were surprised at the selection and labels there! We both snagged some awesome pieces and I'm excited to wear it! Perhaps if you pester Taghrid enough, she'll update her blog and show you what she got too! Sadly, we did not make it to The Row sale; please share any info if you went! But if you're in LA tomorrow, there is also
another warehouse sale
 you might not want to miss. Ahem, Grey Ant!