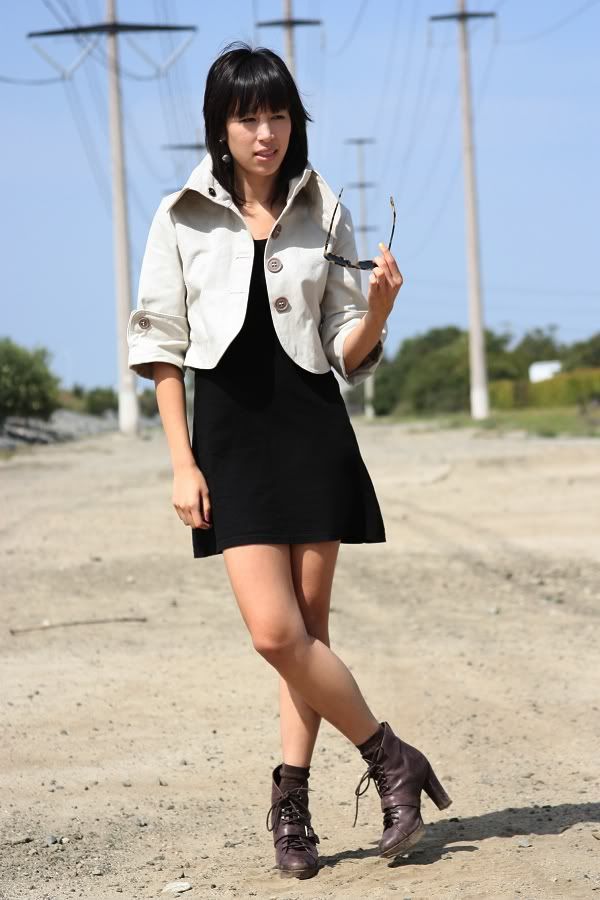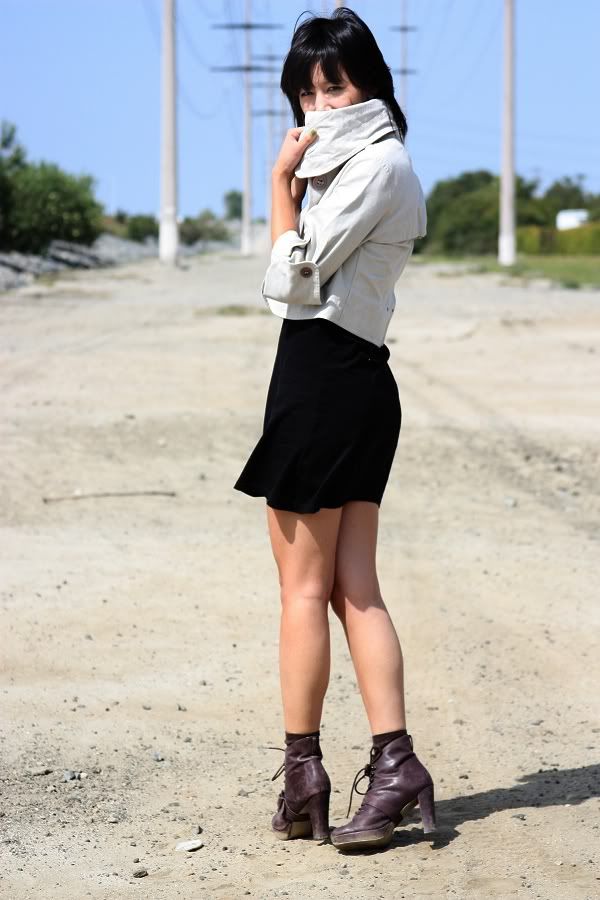 Mike & Chris is one of my favorite labels for jackets - well, a big hit or miss for me. I'm not sure what is true about the rumors circulating (keep hearing different stories), but if anyone has a clear depiction on the label, please share!
Anyways, at the warehouse sale this previous weekend I saw racks and racks of Mike & Chris. Heaven. On. Earth. I'm not really into cropped jackets, but this one sort of spoke to me behind a few nylon ones. Low and behold, I kinda fell in love after trying it on. What I especially love are these massive collars that can be played up or down - versatility, yay.
The dress is from American Apparel, and I'm also wearing Seychelles boots.