I have to say one thing: Britney Spears' concert was so amazing! Ted and I went ape shit the whole night and came close to losing our voice. Sadly, no decent pictures, but I'm sure YouTubing will compensate your urge to greatness.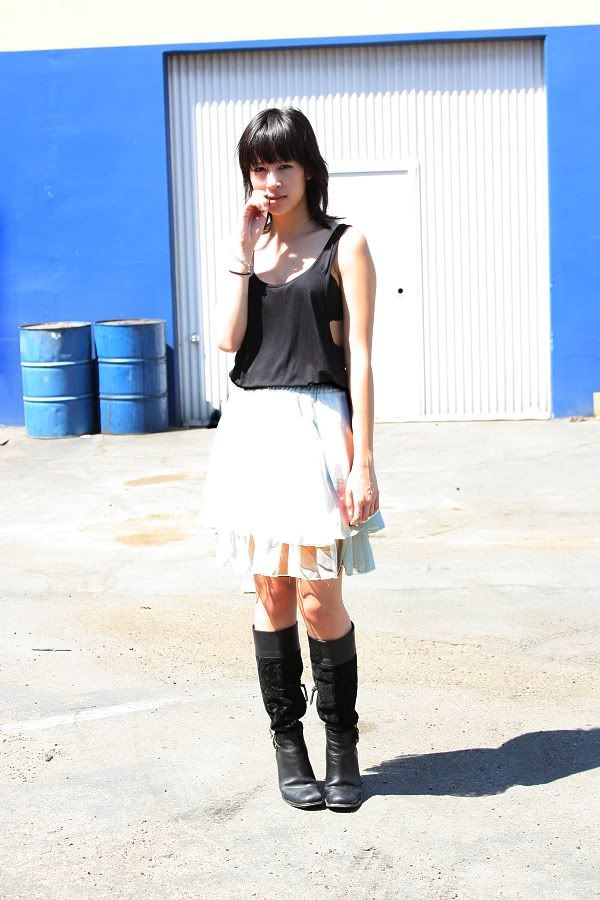 I recently got this vintage skirt with a sheer button down to boot, though, the sheer top will have to come out to play a different day. I'm definitely excited to experiment with sheer fabrics over summer! Sadly, the skirt doesn't show up well - the picture was a bit overexposed under the extreme harsh sunlight today. 
I don't know if you can tell, but James got a new lens for his camera (I don't speak camera but it's a 60-70 mm?
I'M SORRY JAMES: "EF 28-135mm f3.5-5.6 IS USM"
). We'll have fun experimenting with pictures for my blog.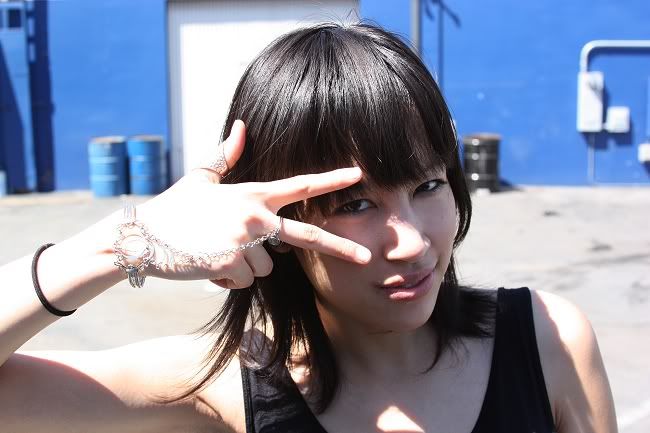 On the other hand, another recent purchase has me OBSESSED and wanting more -- slave bracelets! Seriously? Ring + bracelet? So genius. I can't take all the credit, Val from Bleachblack showed me hers a while ago, and I've been wanting one since.