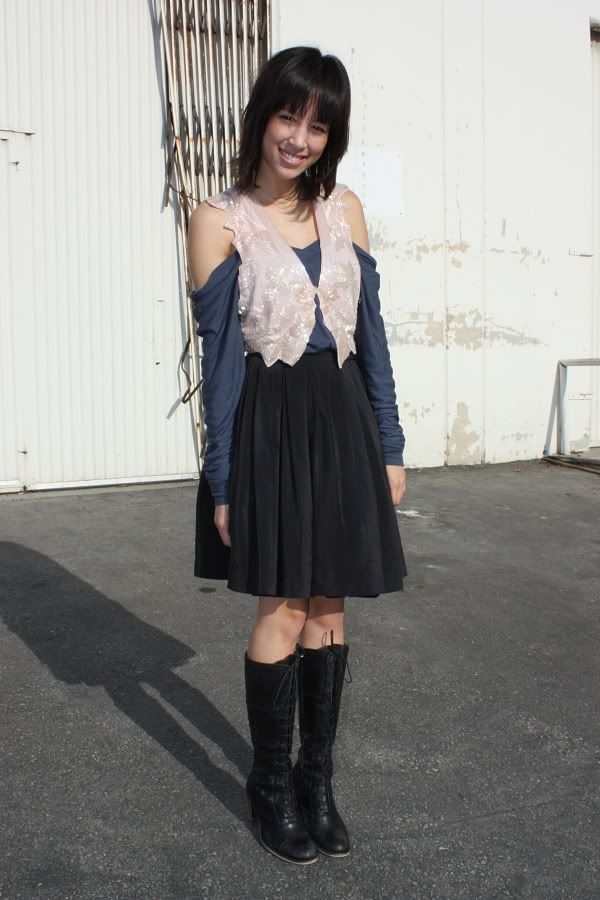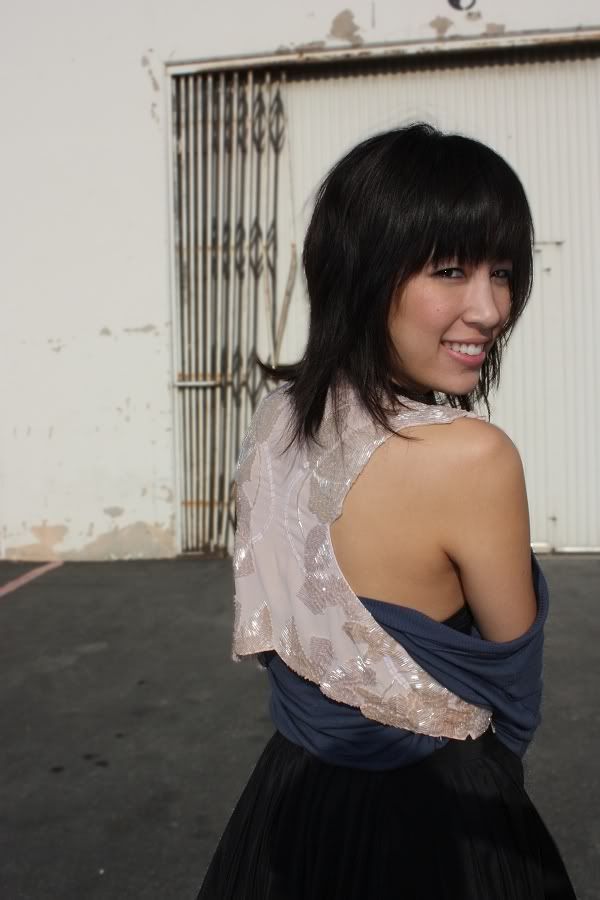 I was so excited when I scored this
Yaya Aflalo
skirt at Wasteland. I especially loved it more after I looked it up online and noticed the incredible amount of money I saved! It's the perfect length and the crinoline included adds great volume! I <3 Wastelands.
I'm also wearing a Da Nang sweater that can't stay on my shoulders (or hanger for that matter), so I just give in to the sweater and wear it down -- just so long as I have my Urban Outfitters vest to hold it up. Lastly, the boots are really old Aldos. 
BTW, if you check my sidebar, I added a search engine that lets you search keywords in all my posts. I think every blog needs to have this for everyone's convenience! So,
here
's where I learned how to do it and if you still have any questions, feel free to email me.